January 16, 2023 11.30 am
This story is over 10 months old
Fundraiser for terminally ill toddler's Disneyland dream hits £36k in two days
Unimaginable news for someone so young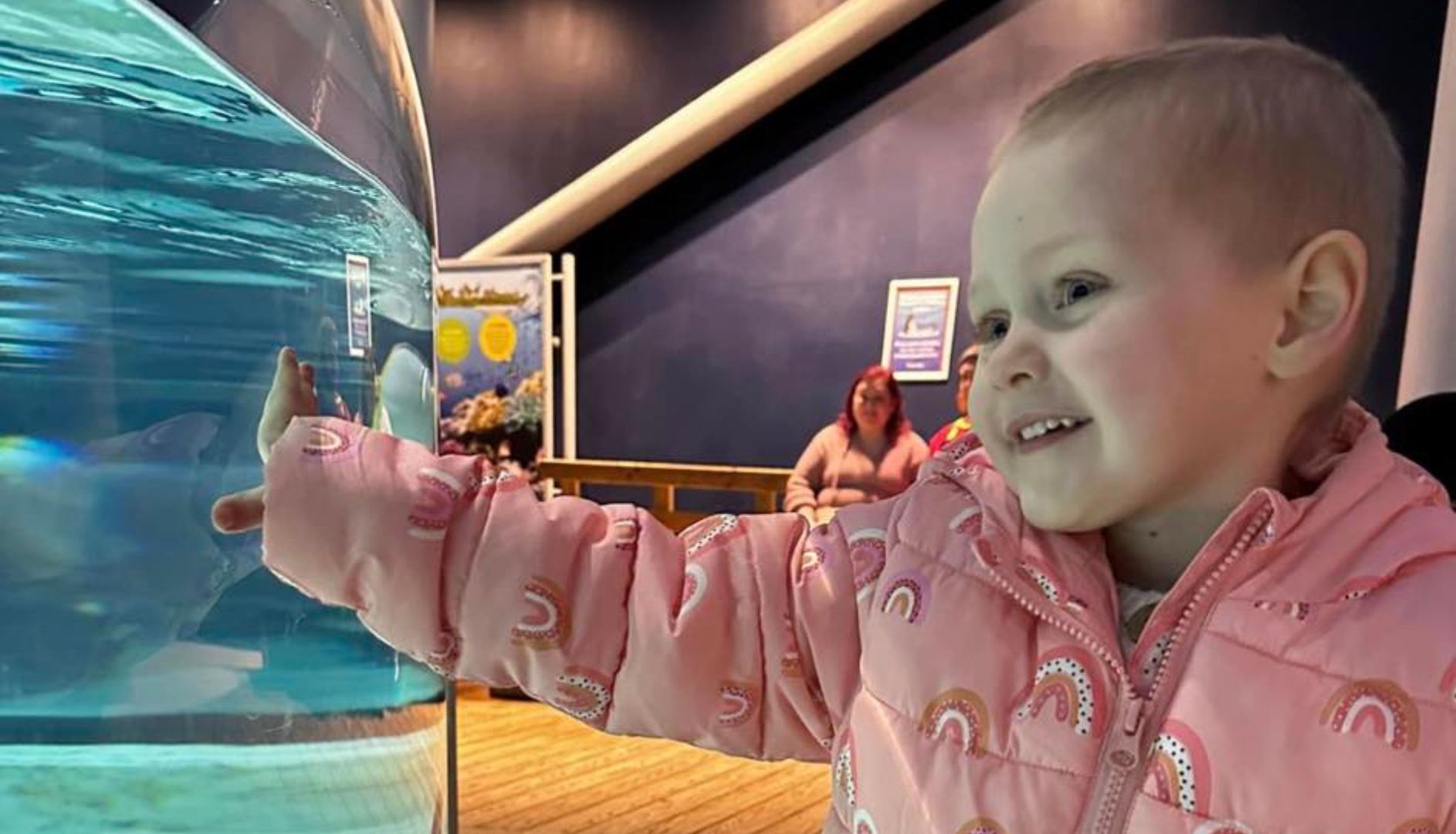 A community fundraising effort to help a terminally ill toddler from Lincolnshire fulfil her dream of going to Disneyland Paris has received astonishing support – earning over £36,000 in just 48 hours.
Lily Jane Harley, 3, from Louth, was diagnosed with Grade 3 Ependymoma just over a year ago. It is an aggressive form of brain cancer that has taken its toll on her brain and spine in the early stages of her life.
After going through proton radiotherapy in Germany and chemotherapy in Sheffield, Lily's treatment plan has been relentless and intense, but her loved ones say she has "taken it in her stride with the biggest smile."
However, after a routine MRI scan at the start of 2023, Lily was told her cancer had returned in her brain and spinal fluid, leaving her with just months to live.
The heartbreaking outcome has shaken the family and wider community to the core, and Lily's parents Em and Josh are trying to take Lily to experience all that she can before it's too late.
Among those experiences is a trip to Disneyland Paris, and it is safe to say that the community has rallied right behind the family to help them achieve their goals.
A GoFundMe page was set up for Lily to help the family afford this, and it has received £36,100 in donations in just two days – at the time of reporting.
This will be more than enough to fund a Disneyland trip, and help Lily create memories before her life is cruelly taken from her at such a young age.
The fundraiser, set up by Brioney Johnson, says: "This is the most heartbreaking outcome and words cannot describe how unfair and cruel life really is. Em and Josh want to take Lily to Disneyland while she is still her happy and bubbly self.
"They want her to experience as much as she can in these last few months and spend as much time with friends and family as possible.
"Lily will absolutely adore Disney and we hope to give her the most magical experience any little girl can dream of. She deserves to have the best time and experience the true magic.
"Please donate anything you can to give Lily the most magical and amazing holiday that she truly deserves. She is a true inspiration and is so so loved. Em, Josh and their friends and family all really appreciate your kind gestures and support during this horrific time.
"Lily- we all love you more than the sun, the moon and the stars gorgeous girl – keep showing us that beautiful smile. You deserve everything and more."