January 25, 2023 5.00 pm
This story is over 10 months old
Lincolnshire comedian Lloyd Griffith talks Helena Bonham Carter, Lionel Messi and laughter
His new tour will be in Lincoln on January 28, 2023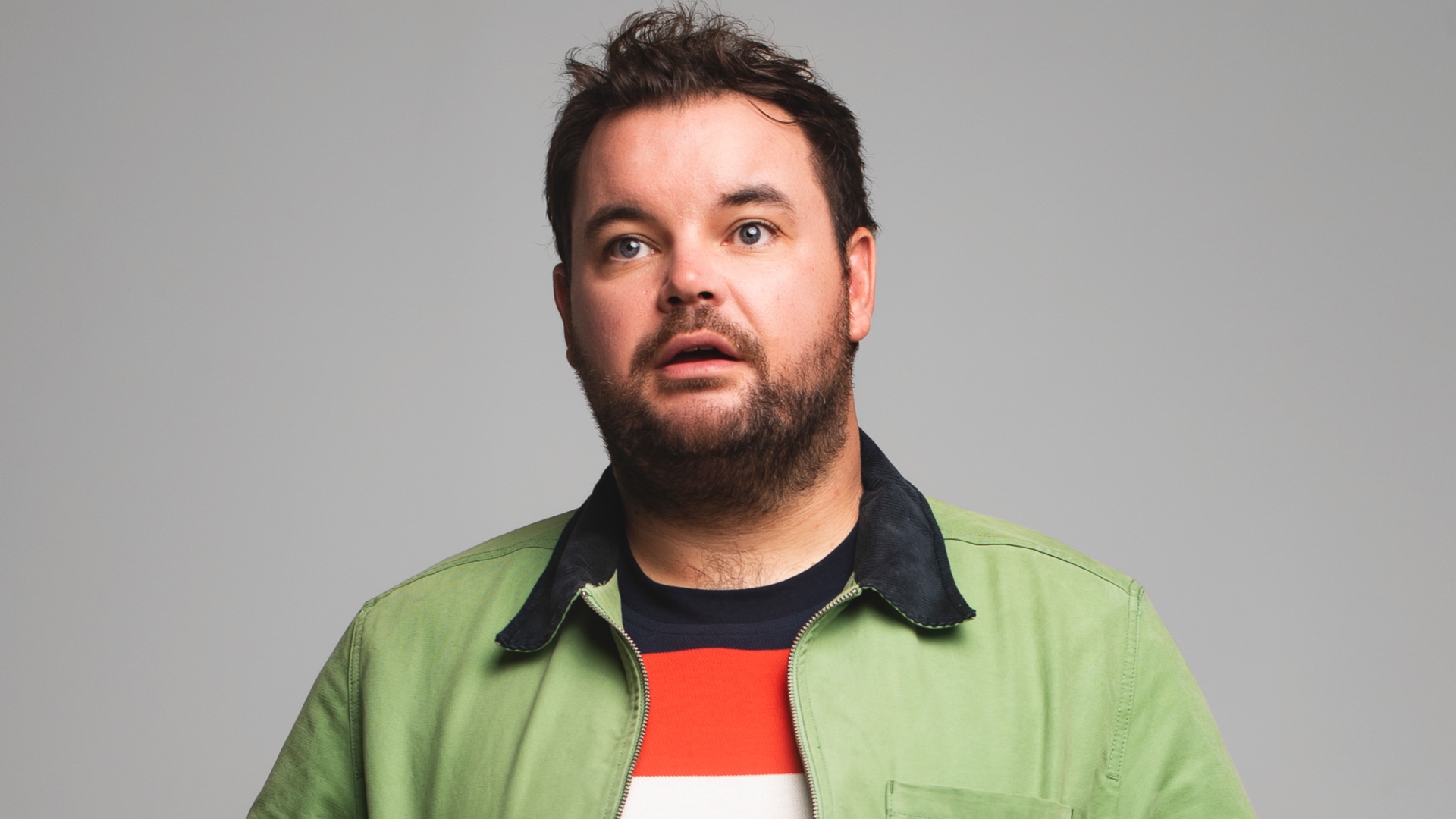 Starring alongside Hollywood actress Helena Bonham Carter, interviewing one of the world's most famous footballers, singing the national anthem in front of packed football stadiums and, of course, making people laugh – Grimsby-born comedian Lloyd Griffith has certainly had a memorable career so far.
The 39-year-old, who is very proud of his Grimsby roots, started his new 'One Tonne of Fun' tour this month, which will end with five dates at Dock's Academy in his hometown in March – the final show on his mum's birthday. He will also be performing at The Drill in Lincoln on Saturday, January 28 and some tickets are still available here at the time of publication.
Lloyd studied Academical Music at the University of Exeter and performed as tour support for Rob Beckett and Jack Whitehall. After lots of hard work, he has performed countless comedy gigs, appeared on television, and continues to love life. Outside of work, he also confesses to having an obsession with cathedrals and having a gallery of cathedrals on his living room wall, including Lincoln.
Lloyd is looking forward to being in Lincoln on Saturday, even though it does mean he won't be able to see his beloved Grimsby Town live in their FA Cup Round Four clash at Championship side Luton on the same day.
He described The Drill as "one of my favourite rooms in the country" and told The Lincolnite: "I've been to Lincoln hundreds of times and feel at home there. Being from Grimsby it is only down the road. When I was 16 I used to sing as a deputy in the choir at Lincoln Cathedral and have been to Lincoln for nights out, gigs, football and seeing friends.
"The tour is the story about me being a little tubby entertainer my whole life and about a review I got as a child that I will have a musical written about one day. It's about me being an all-round entertainer, actor, singer, and comedian.
"There is an element of magnetism and belonging and it's extra special when performing in Lincolnshire, Grimsby more so. Lincoln, Exeter, and Hull are where I know I'll have a good time."
Lloyd grew up watching comedians such as Eddie Izzard, Billy Connolly, Lee Evans, Dawn French and Jennifer Saunders. When he went to Leeds festival with some Grimsby friends in 2002 he was in the comedy tent and was "blown away" by the late Sean Lock, the first comedian he ever saw live.
When he moved to London and went to a comedy club in 2006 he saw "two comics on the bill I hadn't heard of" at the time – Milton Jones and Micky Flanagan who went on to be big names.
One of Lloyd's dreams now is to "create an environment in Grimsby where there is stand-up comedy, whether at the Docks or helping set up comedy clubs". He also praised comedy promoter Shaun Almey saying "what he's done for the comedy scene in Lincoln is outstanding".
Ted Lasso, Bad Education and on set with Helena Bonham Carter
When Lloyd started filming as a character with the same name in American sports comedy-drama Ted Lasso in 2019 he was unsure how it would be received, but the Apple TV+ series with a cast including Jason Sudeikis, Brett Goldstein and Hannah Waddingham, was a huge hit in America and has won multiple accolades.
He felt blessed to be on set with those stars and said it was an "absolute treat to be in".
Last year he was also proud to be involved in such a "flagship show" Question of Sport, especially due to his love of football, but admitted he "got grief for getting some questions wrong".
More recently, Lloyd featured in Channel 4's Everyone Else Burns, as well as an episode of BBC Three's Bad Education called 'Prison' where he played the role of 'semi-reformed criminal' Flinty.
Although Lloyd is friends with Jack Whitehall, who has starred in and written episodes of the popular show, he said "some people think it is because you know certain people, but it isn't the case, you have to hold your own".
He said it was "great working with some really talented actors" and that he is a big fan of one of the shows stars Matthew Horne.
In February 2023, Lloyd will be back on our screens in a three-part biographical miniseries on ITV X called Nolly which stars BAFTA-winning actress Helena Bonham Carter
He said it was a "real pinch yourself moment being on set sat down next to Helena Bonham Carter" and he felt blessed "to work with one of the greatest actors we've ever seen". "She is lovely and knows where Grimsby is which is even nicer," he added.
He said he was getting a lot of messages when Helena Bonham Carter and screenwriter Russell T Davies recently appeared on the Graham Norton Show, where clips were shown.
Despite featuring alongside some household names, Lloyd said he only really gets star struck by set locations rather than people.
He said the first time he went on Soccer AM as a guest, before he later presented it, "I lost my mind and got giddy". He said he also once got excited being in the bar on the Channel 4 show TFI Friday. While on his way to see Grimsby in the Vanarama National League Play-Off Final last year, he felt giddy seeing the Big Breakfast house.
A pleasure to lead the national anthem at the Brentford v Arsenal game yesterday. Thanks to @BrentfordFC for the invite. Tell you what, it's very emotional being in the middle of 16,000 people singing the anthem https://t.co/xIekdiXM5e

— Lloyd Griffith – ON TOUR! (@LloydGriffith) September 19, 2022
Singing the national anthem to packed crowds
Aside from his television stardom, Lloyd loves to sing. He still sings in different churches and cathedrals in and around London, and with some of the "best choirs in the country and the world".
After the sad death of Queen Elizaeth II, he performed the national anthem God Save The King ahead of Grimsby's home fixture against Gillingham on September 13, 2022. He was then in demand in the Premier League to sing the national anthem again, this time for Brentford's home league game against Arsenal.
He said: "I didn't want it to be about me, but the reaction afterwards was lovely and it was a touching moment and a once in a lifetime opportunity."
Interviewing Lionel Messi and Soccer AM memories
Lionel Messi is arguably the biggest name in world football and Lloyd interviewed the Argentinian in World Cup winner in 2015 for EA Sports. He was "literally in the game" of Fifa because of it.
Lloyd said: "He was great and brought up the fact we had a mutual friend, a Lincoln connection. Martin Gritton played for Grimsby and Lincoln, and also Macclesfield."
Whilst at Macclesfield, Gritton played with Joaquin Medinilla-Cabotti, the best friend of Messi's former Argentinian team-mate Pablo Zabaleta, and well, the rest is history.
Lloyd also previously hosted Sky Sports show Soccer AM and when asked who the best players he'd interviewed were he said David Seaman, whilst admitting during the interview that he was looking up at a picture of the former Arsenal goalkeeper on his wall.
He said that Henrik Larsson and Jesse Lingard were also brilliant to interview and he said "I could assemble a good 11-a-side team from the people I've interviewed".
Football is still a huge part of Lloyd's life as he tries to watch his beloved Grimsby Town as much as he can. "Last year if you had said we'd be mid-table in League Two, I would say I'm the comedian let me do the jokes," said Lloyd who is happy with how the Mariners' season has gone so far.
Grimsby and Lincolnshire
Lloyd loves seeing his hometown in the national press and can "talk about Grimsby until the cows come home".
He said he always used to lose his mind if he was listening to Radio 1 and someone from Grimsby or Lincolnshire was on the line, or the county was being mentioned.
"I hope me doing the stuff I do also gives people back home the same excitement as the support I get is great," he said.
When asked to name his favourite thing about Grimsby, he added: "I love everything about it. We've got so much – amazing fish and chips, an incredible beach. You've got the Docks, which I love going around, amazing breweries, the football club, I love it.
"Grimsby gets a bad reputation, but it's a lazy stereotype as it has the word 'Grim' in it. I'm glad it's not called Scunthorpe."
So what does Lloyd think is the secret to his success? "It's not Britain's Got Talent, it doesn't happen overnight," he said. "It's been a slog for 30 years, it's all hard work, getting over rejection and tinkering with things. Work and work, and when you've worked, you keep working some more."
As for the future, Lloyd says he's "not someone to set targets", but said: "I've got more acting coming up, more tours, and hopefully some more singing. Hopefully singing the national anthem at Wembley when Grimsby reach the FA Cup Final…that's the dream."
And the interview couldn't be ended without asking Lloyd for his favourite joke.
He said: "It is one of Lee Mack's – 'I remember the last thing my grandma ever said to me. What are you doing in here with that hammer?'."
---
MyLocal Lincolnshire is the new home of The Lincolnite. Download the app now.