January 18, 2023 1.30 pm
This story is over 10 months old
More plans for new 5G booster hubs and advertising spaces rejected
City already has free wi-fi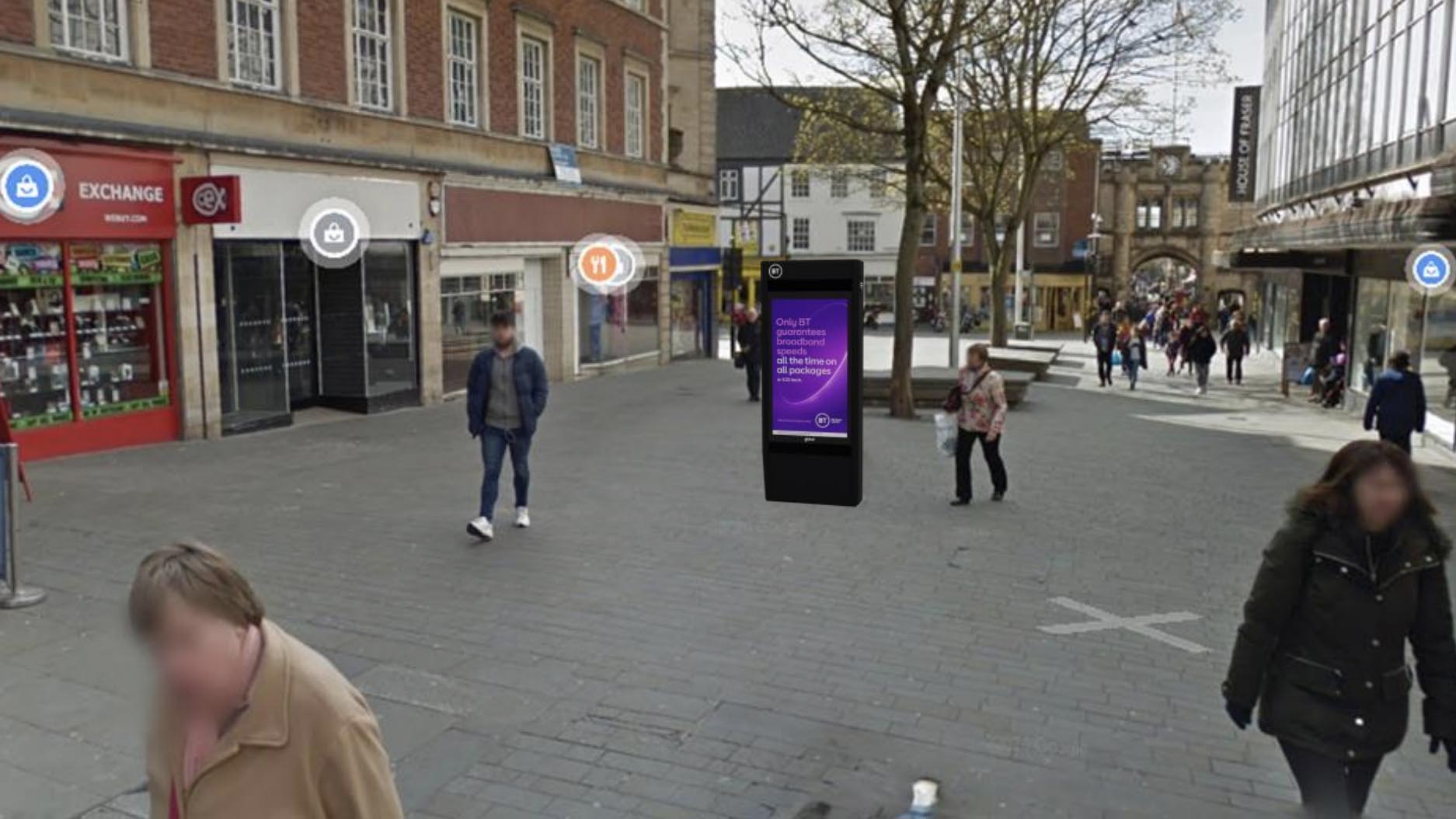 The City of Lincoln Council has refused more plans for new BT Street Hubs and digital displays aiming to boost the city high street's broadband and 5G.
The Street Hubs, two of a series planned along the High Street, would have offered free ultrafast Wi-Fi, charging points, increased 5G signal and information touchscreens.
The latest displays would have been built on the footpath adjacent to 292-293 High Street and next to 345 High Street. They would also have seen the removal of an existing BT phone box at the latter site.
However, officers criticised the visual impact of the scheme.
Kieron Manning, Assistant Director for Planning at City of Lincoln Council said: "The two BT Street Hubs in question were refused due to the negative visual impact these would have in the city, which were not overcome by any potential public benefit of Wi-Fi.
"The city centre is already covered by free Wi-Fi, and these submissions would potentially create a vehicle to produce 3m high illuminated adverts within Lincoln which would be harmful to the character and appearance of the Conservation Area."
A similar plan near to Barclays was rejected by officers in December.
The smart hubs would add to street clutter and harm the city's conservation area, the council has said.
Some other applications along the High Street, Saltergate and outside the Central Railway Station are still under consideration.
At the time of the previous rejection, residents and shoppers felt the move was a missed opportunity.
Some said the boxes would be less of an eyesore than the existing empty phone boxes along the High Street.