February 12, 2023 9.00 am
This story is over 9 months old
40 years in service of Lincolnshire: Sir Edward Leigh MP marks four decades in office
Gainsborough MP reflects on his long career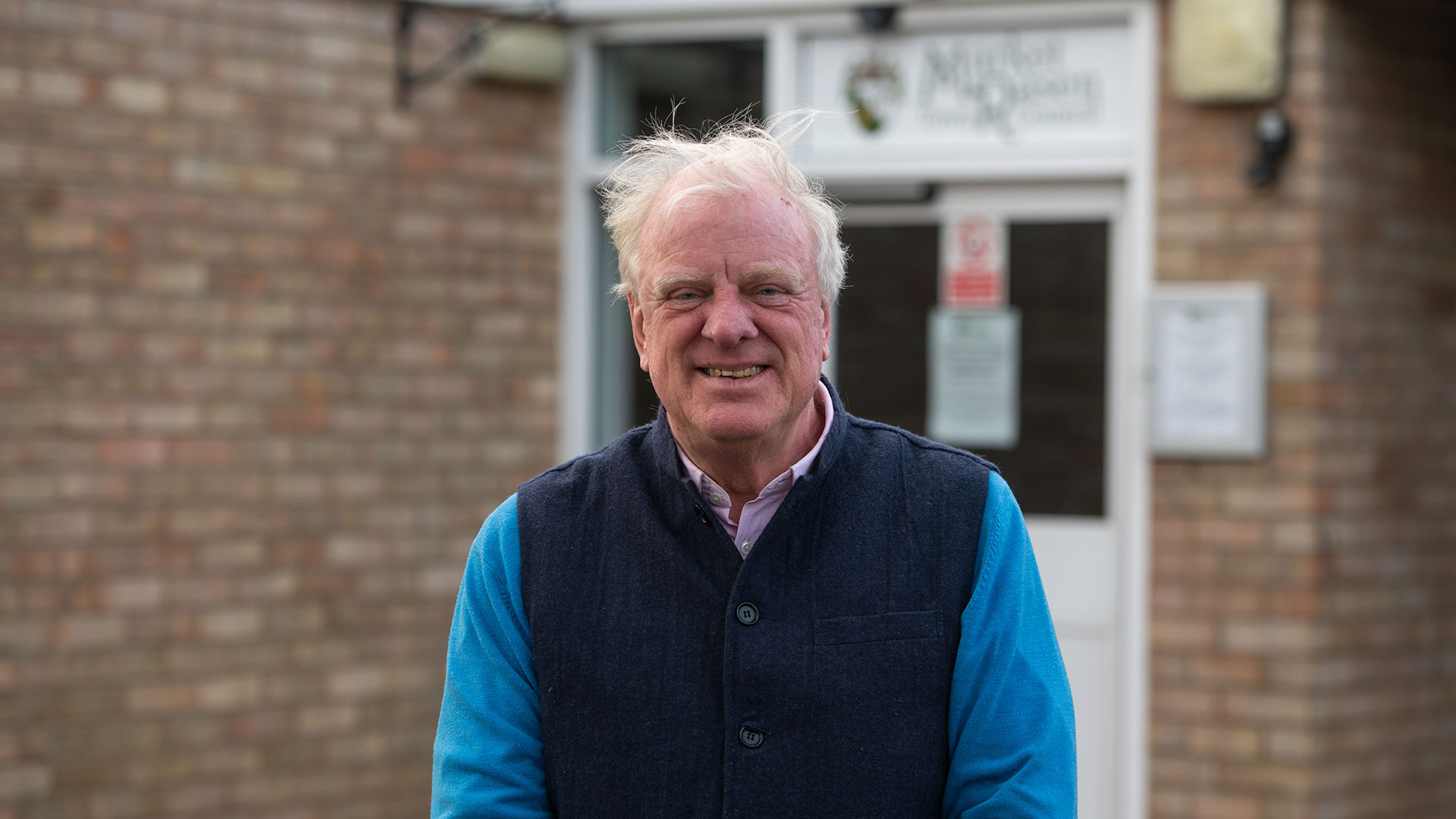 Gainsborough MP Sir Edward Leigh will celebrate 40 years in office this summer, which makes him among the longest serving members of Parliament, both in Lincolnshire and nationally.
The father-of-six was born and educated in London and Berkshire before studying at Durham University. He was a member of Richmond Borough Council before being elected to the Greater London Council in 1974, serving until 1981.
In the October 1974 General Election he fought the Teeside Middlesbrough seat for the Conservative party, but was only later elected as MP for Gainsborough and Horncastle in the summer of 1983.
The Lincolnite went to meet with the local MP to discuss his career and four decades in office, his favourite leader, controversial opinions, the next election in 2024, and how he once "seriously considered" throwing his hat in the ring for the job of Prime Minister.
The 72-year-old spoke proudly of his career as he nears four decades of representing his constituency, which covers most of district of West Lindsey.
He said: "Time passes very quickly, but I have enjoyed every minute of it. Amazingly out of 110 or so Conservative MPs elected for the first time in 1983, there's only two MPs left in the same constituency with unbroken service. That's Roger Gale down in Kent and myself.
"The turnover in MPs is very high indeed. The average length of service is only between 10-14 years because boundaries are changed, you lose your seat, or get deselected, or you have a row with somebody, or you just lose interest.
"40 years is quite a long time. Of course, I never thought for a moment I'd have been here so long."
When asked how it feels to be among the longest serving MPs, he added: "Of course I'm proud, but you've got to have a sense of humility. I'm only here because I'm fortunate enough for people to elect me. I don't claim any personal credit.
"I've got to realise that I'm here primarily because people vote Conservative. They don't necessarily vote for me… but it's a tremendous sense of pride to survive so long."
Sir Edward Leigh, who was knighted in 2013, is planning to fight the next General Election which he expects to be in the autumn of 2024, but said it would be "very foolish to look beyond that".
He admitted that Labour "are the favourites" in 2024, adding: "I think it's going to be very difficult, but I don't accept that we're definitely going to lose."
Working for Margaret Thatcher and when he 'seriously considered' the role of PM
Sir Edward Leigh worked as the private secretary to Margaret Thatcher in 1976-77 when she was leader of the opposition, which he said was among the proudest moments of his career to date.
"She was wonderful. When I knew her, she had an extraordinary commitment to Conservative values and muscular intelligence, and was very kind to her staff, and she was personally very kind to me," he said.
"But she's quite frightening, she's one of those very clever people who took no prisoners in terms of debate. If you put an idea to her, if you're a minister, you had to be well briefed, because she would catch you out very quickly.
"In my view, she was the best leader we've ever had by a long stretch."
He added that he once 'seriously considered' throwing his hat into the ring for the top job of Prime Minister.
"Once or twice I've come close to it," he said. "Probably the closest was while I was chair of the Public Accounts Committee when we were in opposition, when actually David Cameron won.
"A few people approached me and I thought about it quite seriously, but in the end I decided against it. So that was probably the closest I came, but I think I'm far too old and it's just not in any way realistic now."
He thinks it's important for leaders to be "courageous" in doing what they think is right, and listening less to focus groups.
"I think the NHS needs reforming. It's very difficult, we can't go on as we are, it's a broken model, and everybody is just having to queue longer and longer," he said.
"We've got to be prepared to have the courage to have radical reforms. I think we've got to get the economy moving and we've got to start cutting taxes."
However, Sir Edward Leigh also wasn't afraid to talk about difficult moments in his career.
He said: "I was critical of the Maastricht Treaty. John Major sacked me as a minister and that probably wasn't a very pleasant moment, but you live to fight another day. Basically, it's great fun, representing people and sticking up for them."
He added although "I haven't been involved in any scandal myself," the "expenses scandal was very debilitating to parliament and MPs were being picked off every day."
Controversial views and backlash
Some of Sir Edward Leigh's views – from asylum seekers to LGBT education in schools – have caused controversy over the years.
"I'm somewhat of a contrarian and I am an independent thinker," he said. "I just say what I believe to be right and people obviously attack me.
"If you read my inbox, it's full of hate emails. I find very few people actually attack your arguments, they attack you personally.
"I think you should say what you believe is right. I feel quite strongly about small boats, for instance. We can't have 40,000 people a year crossing the channel in small boats, bypassing queues.
"We've got to repeal the Human Rights Act. And we've got to detain people because if we're weak, there will be a terrible tragedy in the winter, people will drown.
"I am controversial, but in a way, I think people quite like that too. They may disagree with your individual views or they may be angry with you, but they think 'at least this guy tells the truth as he sees it'."
The abuse MPs receive has got "far worse with social media", and online debate is "usually just personal abuse."
Sir Edward Leigh previously received abuse regarding his skin condition rosacea.
He said when he does tweet, he tends to ignore replies "because there's so much hate and abuse".
He believes if people are publishing something on social media they should be "held to account" and put their proper name to it.
Voting against his own party
Sir Edward Leigh has been prepared to put principles above party over the years. "I've often voted against the party line.
"If you want to get on in Parliament, you have to toe the party line and suck up to the leadership – I've been very bad at that."
He described his constituents in Gainsborough and Market Rasen as "stressed and depressed at the moment."
"The result of the war in Ukraine and the pandemic, the economy has taken a tremendous hit, and people are paying more in taxes than ever before. They were depressed by the lockdown," he said.
"I told the Chancellor we've got to give people hope. Now he's taken difficult decisions in September, he should stand up in the spring budget and give some hope by cutting tax or not increasing corporation tax.
"People are coping with rising heating bills and the cost of living, but we'll come out of it just as we always do. There was a very bad recession in '92 which we lived through and we came out of that, so we'll come out of this."
Brexit
Sir Edward Leigh describes himself as a "moderate Brexiteer" and when asked how he thinks it has been so far, he said: "The Remainers said there would be some armageddon and disaster, that hasn't happened.
"And some Brexiteers said everything would be marvellous, but the economy, if you look at realistic studies, hasn't actually performed very differently as a result of Brexit than if there had been no Brexit, but partly because we got a free trade deal with Europe anyway.
"I mean there are problems with the Northern Ireland Protocol. We can't have one bit of the United Kingdom separated from the rest. That's just a poison chalice left by the European Union, but now we have the freedom to do what we like, we're a self-governing nation.
"If you want to help industry and business by deregulating, getting rid of hundreds of onerous little regulations, then we can do it. But we've got to do more with Brexit because we haven't got the freedom to do it."
Solar farms and RAF Scampton
After the interview, Sir Edward Leigh was going to meet constituents who were worried about solar panels being put up around Upton.
Regarding the surge in solar farms plans for his constituency, said: "We're fighting a campaign. Nobody minds greener energy, nobody minds solar panels going up. They don't mind windmills as long as they're at appropriate scale.
"But we're going to have 10,000 acres in West Lindsey, which is way over the top frankly and it's overdevelopment, so it's going to be a public inquiry. We're going to fight it every inch of the way."
He also spoke about the future of RAF Scampton, saying he would like to see the runway kept serviceable whatever final decision is made on the plans for the base.
Food, drink & Lincolnshire
Sir Edward Leigh prefers a quiet evening watching television with his wife instead of going out for food, and he is also a good cook.
"I'm quite good at making spaghetti bolognaise," he said. "I'm quite good at cooking salmon, simple things like that.
"I'm not really into spicy food. I like simple wholesome food.
"Like everybody else, I'm very happy to have a pint of bitter, but also a glass of red wine in the evening doesn't go amiss either."
His favourite thing about Lincolnshire is how "very pleasant and easy going" people are.
"I represent over 100 villages. They all have tremendous pluses. There are of course some very well-known picturesque villages like Tealby in the Wolds, but every single village normally has some beautiful medieval church, tremendous history, and actually very varied architecture.
"I love walking along the edge of the Wolds, and particularly past the Ramblers church in Walesby, where you get tremendous views all over the Lincolnshire countryside, and you can see Lincoln Cathedral 25 miles away."
The Lincolnite couldn't end the interview without asking about a claim on his Wikipedia page that Sir Edward Leigh is the third cousin of comedian Al Murray 'The Pub Landlord'.
He said: "Well I keep being told this. I've never met him, so I know nothing about him. And if he is my cousin, he must be such a distant cousin. It's a bit of an amusing thing that people mention."
---
MyLocal Lincolnshire is the new home of The Lincolnite. Download the app now.