February 15, 2023 7.30 pm
This story is over 8 months old
Louth businesses call on council to save cafe culture ahead of parking decision
They want a delay to the car park reopening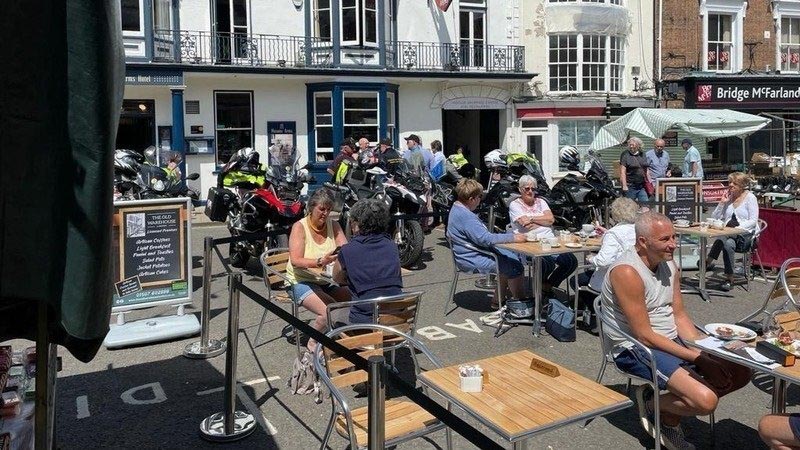 Hospitality businesses in Louth want to keep a cafe culture scheme in their market town as council leaders look to restore seasonal parking.
Lincolnshire County Council and the Louth Transport Board are currently looking at how to alter restrictions in the Cornmarket from a full-time closure to a seasonal one.
However Louth councillor Sarah Parkin said businesses which rely on the culture, brought in as part of the Louth Active Travel Scheme, need certainty on the future ahead of the warmer seasons.
She is calling on the council to delay reopening the car park to vehicles until the Autumn.
Cllr Parkin said: "What the hospitality businesses are saying to me is that without the cafe culture their businesses is in peril, because the extra capacity and the extra footfall it generates is what is seeing them through the current financial crisis."
"The position is very clear. Yes to a hybrid scheme, but one that allows the cafe culture to operate from April.
"We cannot have a delay in those businesses being able to operate outside, and if that means that we have to wait for the car parking to be restored in the Autumn, then that's what we need to have to do."
Cllr Richard Davies, executive member for highways, said the authority was looking into what was involved in altering the restrictions in place from being a full-time closure to vehicles, to one that operates seasonally.
"Doing this would maintain the opportunity for businesses to utilise the space here when it's warmer, while reinstating parking in the winter months when there is less demand for outdoor seating," he said.
"At this stage, we're looking into the legal processes involved in making this change and the timeframes that might come along with this."
The Louth Active Travel Scheme caused controversy last year after bright yellow parklets were installed in Mercer Row in a bid to promote healthier living in the town.
The move sparked a number of public meetings and calls for them to be removed, as well as a series of acts of vandalism, before the council took them away.
---
MyLocal Lincolnshire is the new home of The Lincolnite. Download the app now.