March 18, 2023 8.00 am
This story is over 7 months old
Grimsby family ready for campervan FA Cup trip to Brighton
A big test against the Premier League Seagulls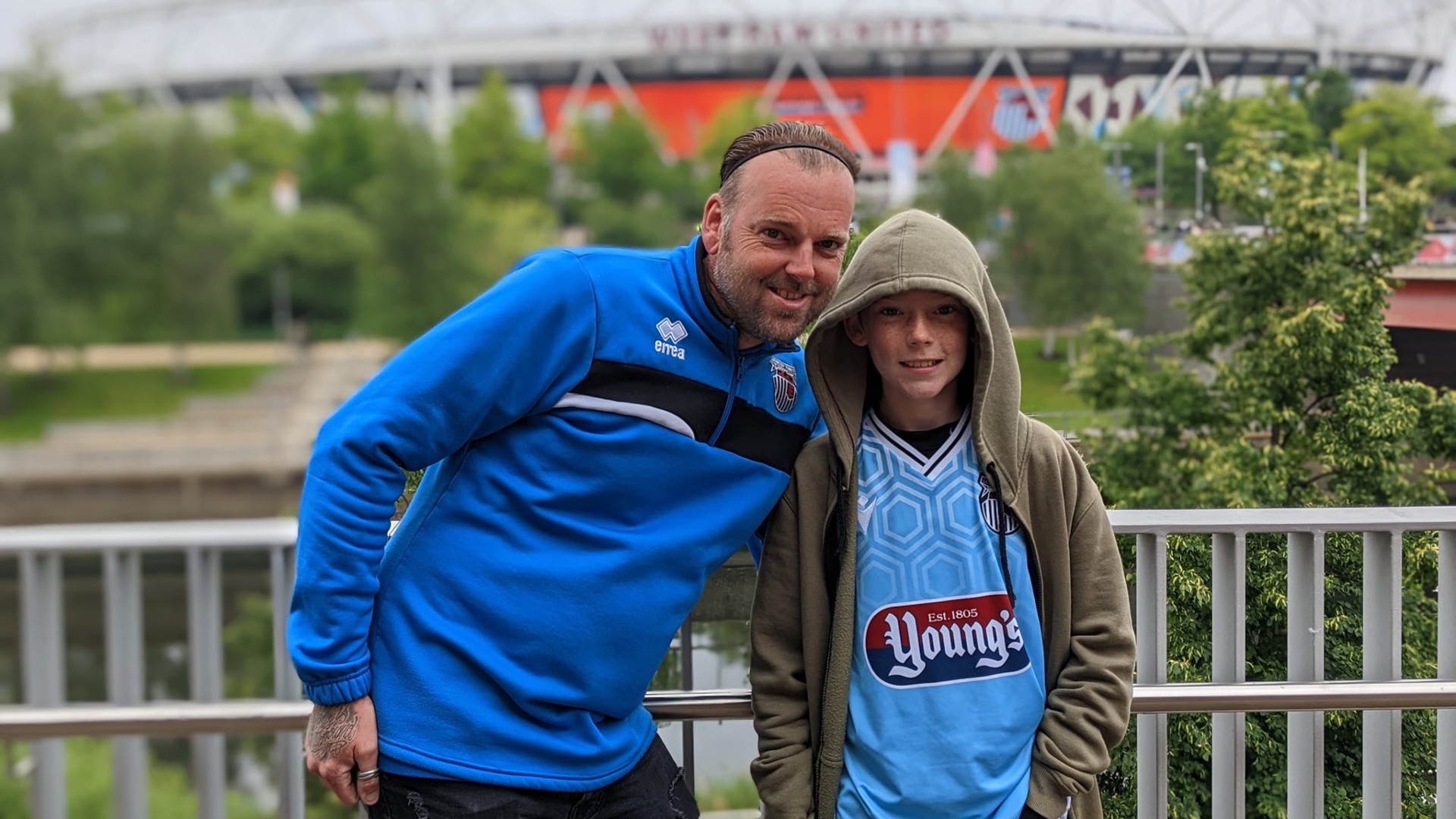 A Lincolnshire family are ready for the trip of a lifetime to see Grimsby Town Football Club in the FA Cup quarter-finals.
They will be travelling in their campervan to see their beloved Mariners face Premier League club Brighton & Hove Albion in the quarter-final.
Over 4,000 Mariners fans made the long journey to the south coast as Grimsby stunned their Premier League opponents Southampton 2-1 in the fifth round.
The crucial match against Brighton will kick-off at 2.15pm on Sunday, March 19.
Lee Coxon, 43 and his partner Emma Hudson, 38, will be travelling along with their youngest son Jesse, 12, and Lee's dad Matt.
The family are setting off on Saturday morning to soak up the atmosphere.
Lee, who has been a season ticket holder at Blundell Park for eight years, told The Lincolnite: "We're so excited about the Brighton game and for my lad to go to his first Premier League ground.
"I had this feeling we'd get to the quarters, I even had a bet on 2-1 Town (against Southampton), but I've got a funny feeling this one's going to be a different story altogether.
"They're a cracking team, but whatever happens it will be a great weekend away.
"I think Town will hold their own and I really hope we beat them on their own doorstep, it would be a dream, but it's going to be a hard test."
Lee's partner Emma, previously a season ticket holder, is also excited for their FA Cup weekend.
"I have been a Mariners widow for quite a number of years now and if I wanted to spend Mother's Day with my son then I was almost definitely following them to Brighton," she said.
Grimsby are said to be the first team to reach the quarter-final of the FA Cup having beaten teams from leagues above them all the way through the competition.
They beat League One sides Plymouth, Cambridge and Burton before overcoming Championship outfit Luton, with a 2-2 draw followed by a 3-0 win in the replay at Blundell Park, and that now-famous win at Southampton.
Lee added: "There has been some great achievements in this year's FA Cup, but Town's is the best. I personally love the FA Cup because anything can happen and anybody can beat anybody.
"The only thing I don't agree with is the VAR. If it's going to be used let every team us it.
"Whatever happens we're planning on having a great weekend and meeting up with friends and singing our hearts out with the faithful. Up The Mariners! Town 'til I die!"
As for a match prediction, Lee added: "If you want my honest opinion, I do think we'll get shown how to play football, but I'll go with a cheeky 1-0 win and defend and nick it."
The last 12 months have certainly been memorable for Paul Hurst's Grimsby, who won the National League play-off final against Solihull Moors in June 2022 to gain promotion to the Football League.
When asked if this FA Cup run was his favourite of moment from the last eight years, Lee said: "This cup run is awesome, but both promotions meant more, especially the one against Forest Green at Wembley (National play-off final in 2016)."
---
MyLocal Lincolnshire is the new home of The Lincolnite. Download the app now.