March 9, 2023 1.11 pm
This story is over 7 months old
Plans for RAF Scampton to house up to 1500 asylum seekers
'The timing couldn't be worse', council says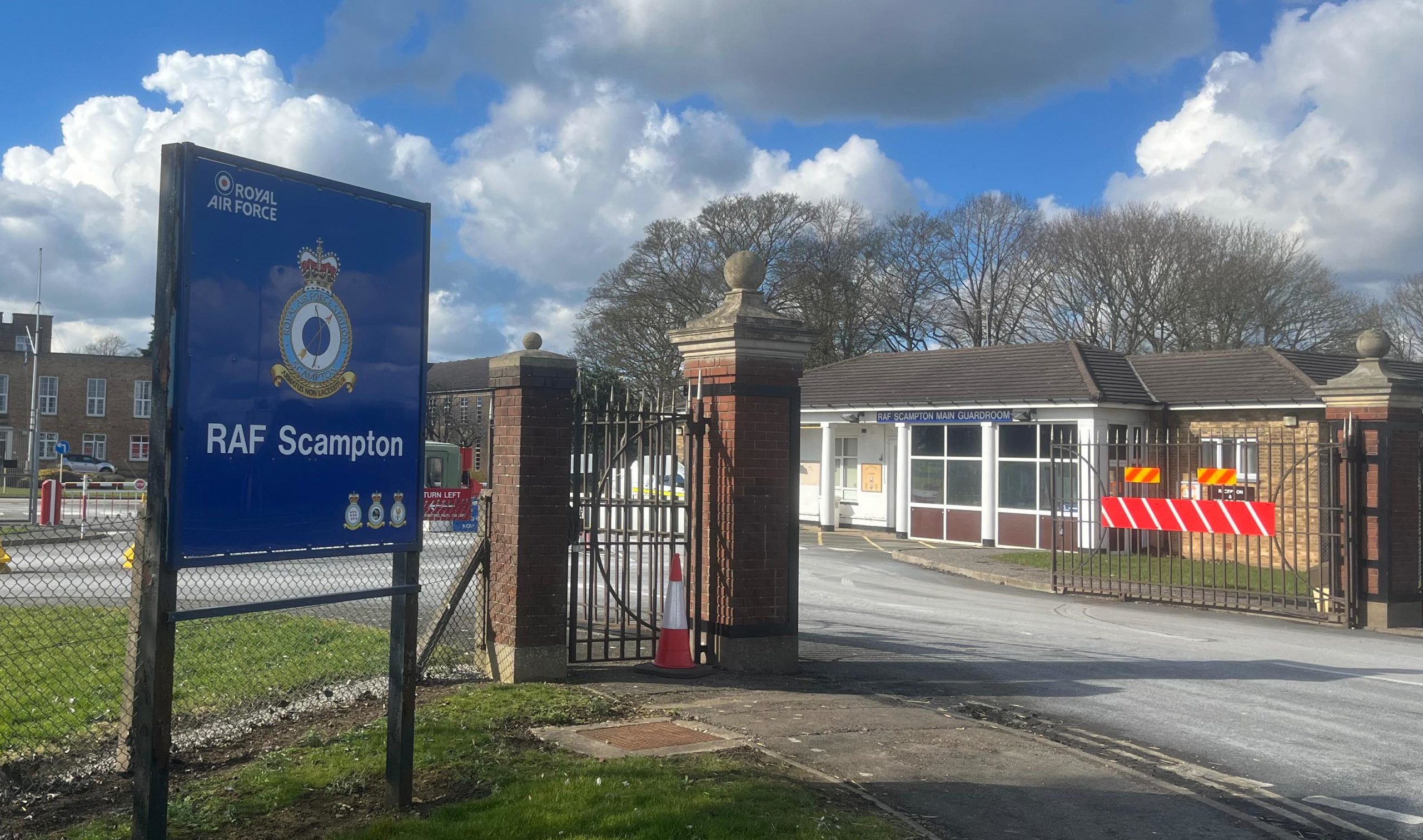 The government are considering using the former RAF Scampton base to house up to 1,500 asylum seekers, confirms West Lindsey District Council.
Earlier this week, The Times reported that the Home Office was looking to buy an unnamed RAF base in Lincolnshire to house a number of detained migrants.
The council have since revealed that the former RAF base in Scampton is one of an unspecified number being considered.
Leader Owen Bierley said the "timing couldn't be worse" as they announced their plans to acquire the site on Monday in a bid to bring in £300 million investment.
He told The Lincolnite: "We made the announcement that we had appointed a developer to redevelop the former RAF base on Monday and it's a really significant investment for the East Midlands as a whole.
"Any suggestion that the site might be used, albeit on short or medium term, to house asylum seekers would immediately jeopardise those plans."
Under the "landmark deal", the site will continue to act as an operational airfield and will benefit from site-wide regeneration.
Councillor Bierley continued by saying he felt the base would be "unsuitable" to house migrants.
He added: "Clearly, as a former RAF base, it has very limited facilities there. It is also in an isolated location so you would need other transportation to get around."
It's reported that the Home Office is looking to house up to 1,500 asylum seekers at this base, although the Council Leader believes this is just a speculative figure and is subject to assessment.
There is still no word on how many locations are being considered or when a final decision is to be made as he concluded: "Uncertainty is unhelpful for everyone, but that is the position we are in right now."