April 21, 2023 8.00 pm
This story is over 7 months old
Cleethorpes PETA ad compares eating fish to 'eating a cat'
It's urging people to go vegan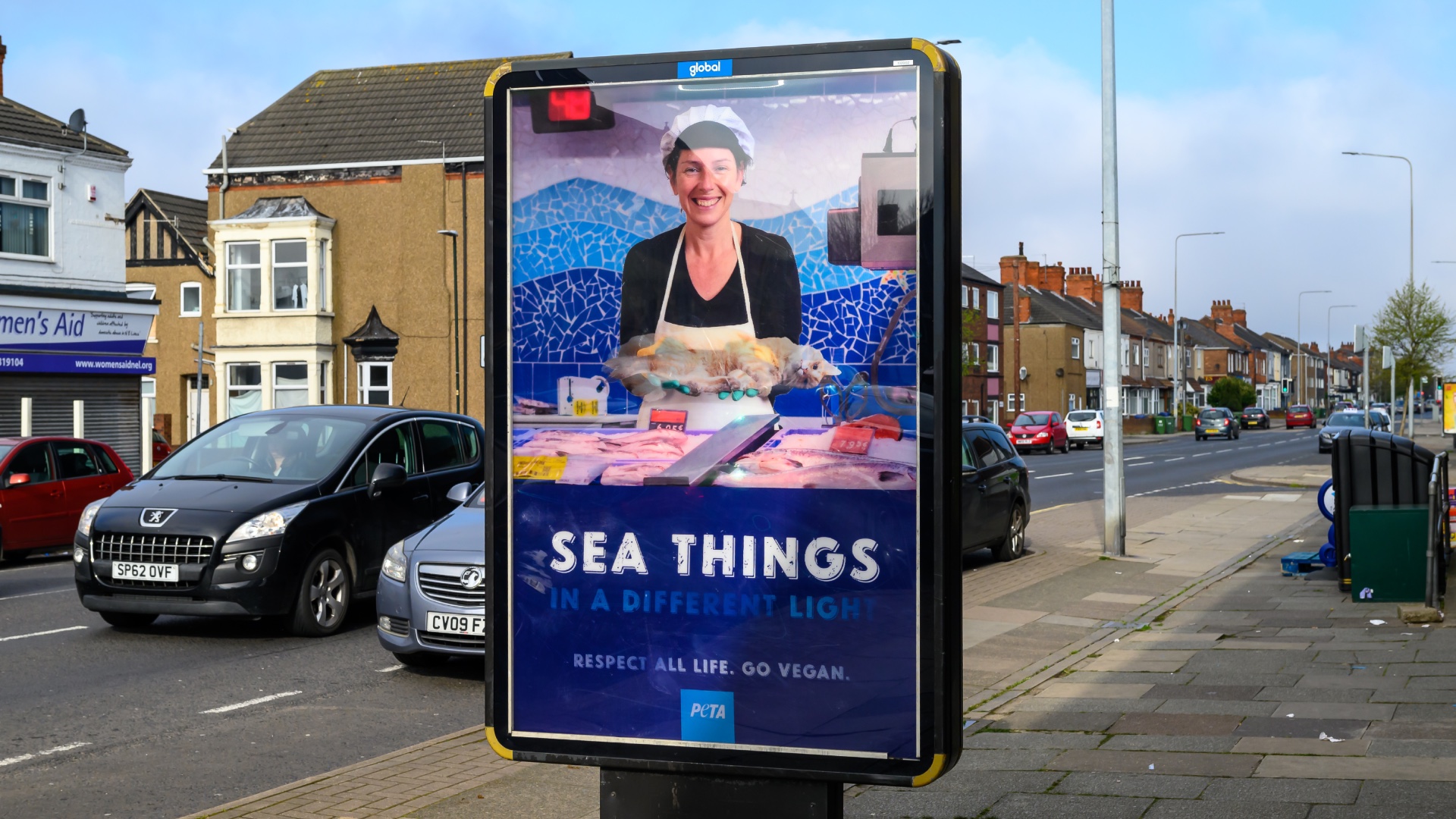 Animal rights charity PETA has put up a new billboard near a Cleethorpes chippy telling locals that 'eating fish is like eating a cat'.
The new advert is located at 145 Grimsby Road in Cleethorpes.
The neighbouring town of Grimsby is a key player in the UK's seafood processing industry, and was once the fishing capital of the world.
The striking billboard shows a smiling fishmonger holding a limp fish from one angle and a dead cat from another.
The charity is urging locals to 'see fish as intelligent, sensitive individuals and opt for vegan fare instead'.
Elisa Allen, PETA Vice President of Programmes, said: "Fish are animals with feelings who can experience pain just as much as our animal companions can, yet fishers haul them out of the ocean, causing them to suffocate, and gut them while they're still conscious.
"Everyone deserves protection from abuse, and PETA is reminding Grimbarians that sea animals all have a will to live and don't want to die for human dinners."
PETA says that fish share knowledge and have long memories as well as cultural traditions.
The charity says 'more fish are killed for food each year than all other animals combined'.
---
MyLocal Lincolnshire is the new home of The Lincolnite. Download the app now