May 13, 2023 11.00 am
This story is over 6 months old
Cheaper stores (and less coffee shops) wanted on Lincoln High Street
Fashion retailer Zara tops list of desired brands in our survey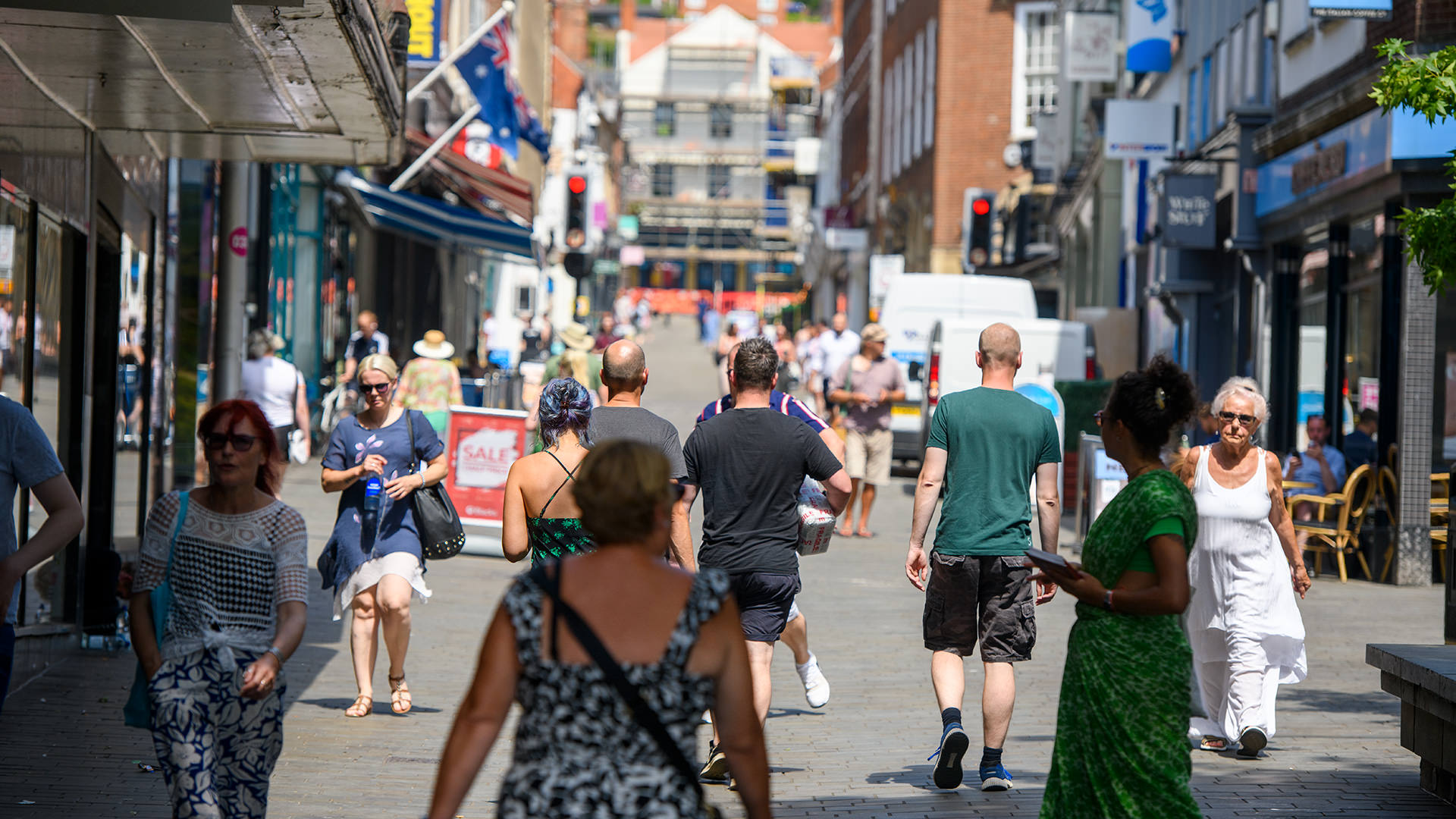 Lincoln High Street needs a better range of affordable shops, including clothes for more ages and sizes, according to readers.
We spoke to people in Lincoln this week to find out what businesses and brands they wanted to come to the city.
Fashion brand Zara was among the top suggestions in social media responses.
Elaine Charleston Dodd said: "Cornhill and Sincil Street looking great. New marketplace will only further enhance. Chuck a Zara into the mix."
She added that she really misses Debenhams.
People also wanted to see brands including John Lewis, Disney, and Build-A-Bear open up.
There appears to be some frustration among readers with the current offerings in Lincoln and a desire for more options and variety.
Louis Everington said: "We need clothes shops that (are) diverse in all sizes, that cater to the younger and older generations."
She added that Lincoln doesn't need any more food and coffee shops as it is "overrun with them".
Some asked for a weekly market, more local independent businesses, green spaces, and a more diverse range of businesses.
Karen Boxall-Mason said: "A decent weekly market lining the streets. The one thing I have always felt is lacking in Lincoln."
Helen Coleman said: "A market please… No clothes stalls, just good, old fashioned fruit and veg, flowers, sweets, deli, fishmonger etc."
Val Moore said: "Affordable, accessible places to eat, some local independents that local families can actually afford to eat."
There was also a feeling that the High Street has too many food outlets.
Terri Lines-Hiatt said: "We need shops. We don't need more restaurants and bars."
Tom Kitchen said: "Better integration of local retail businesses to add diversity into the streetscape. At present Lincoln's retail offering is no different to anywhere else. It's bland and boring."
People also highlighted the need for more green spaces, public toilets and bins.
---
MyLocal Lincolnshire is the new home of The Lincolnite. Download the app now