May 23, 2023 9.00 pm
This story is over 6 months old
Does Suella Braverman's scandal mean hope for Scampton?
Accusations that she breached the Ministerial Code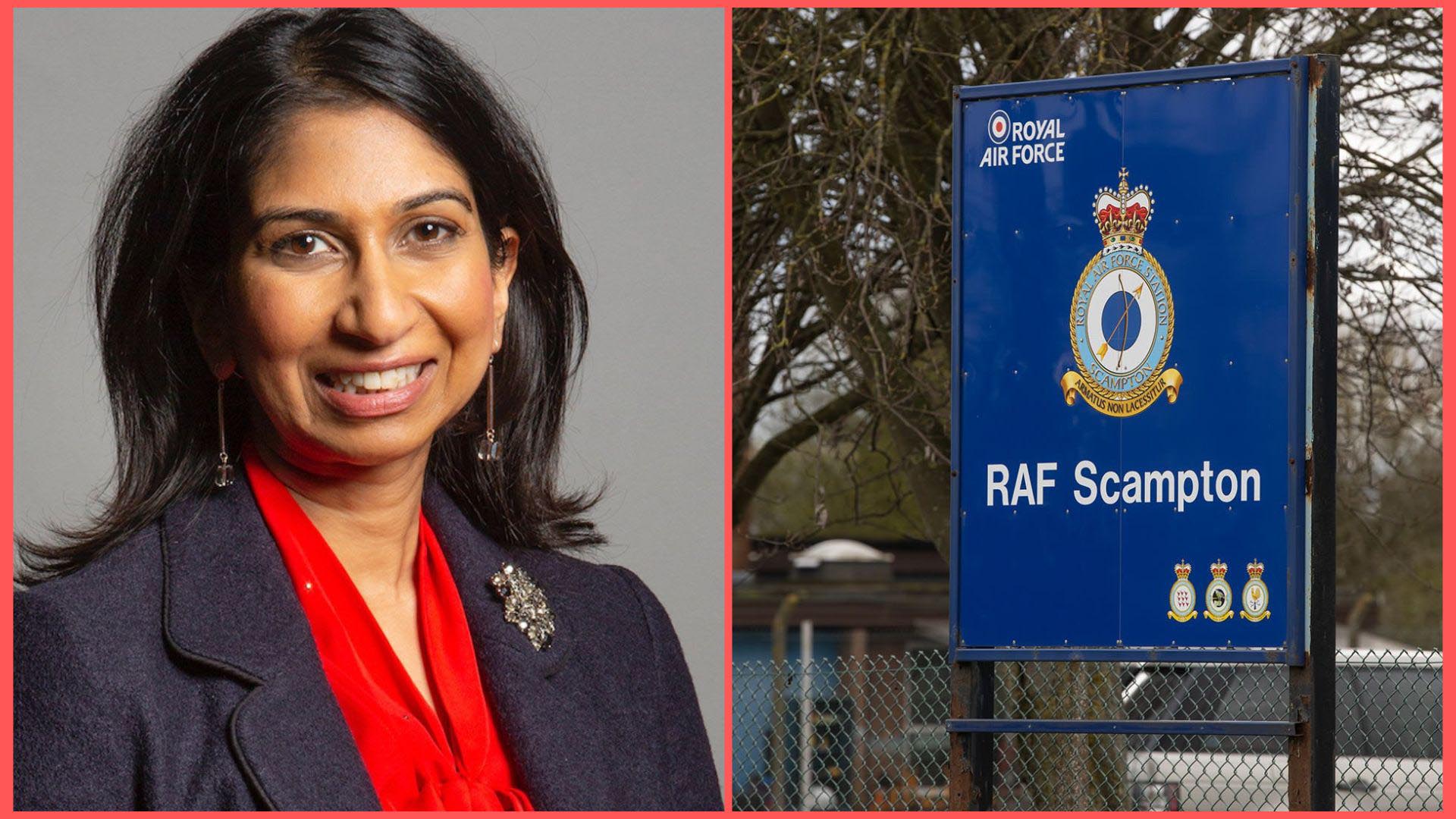 With the Home Secretary entangled in a web of controversies, Lincolnshire is asking: what would become of plans to house migrants at RAF Scampton if she resigned?
Last summer, Suella Braverman was caught speeding in a 50mph zone and given the choice between accepting a fine and three points on her license or attending a speed awareness course.
Since then, it's emerged in the national press that she reportedly asked her civil servants to arrange a private one-to-one course in an attempt to avoid being recognised by others.
This has raised suspicions that Braverman may have violated the Ministerial Code, leading to some MPs calling for her resignation.
Prime Minister Rishi Sunak previously considered it a closed matter, but is now considering whether to order an investigation into the matter.
The Home Secretary has been the driving force behind the Scampton plans – overriding concerns from Civil Servants who said the former Dambusters site was unviable.
It remains unclear who would replace Braverman if she was forced to resign, and if the successor would change course over the housing of asylum seekers.
However, Scampton Councillor Roger Patterson believes that Gainsborough MP Sir Edward Leigh would be a perfect choice, although staff from his office dismissed this possibility.
The district councillor added: "If she did go, hopefully, the next person will start listening to advice and judging reports on whether this [Scampton] is a good idea or not.
"Then hopefully they will squash it before it goes any further."
Gainsborough MP Sir Edward Leigh has been outspoken about his opposition to the plans.
"The whole policy is in chaos," he said during a recent debate.
Despite this, he has backed the Home Secretary today over the latest scandal.
He said in the House of Commons today: "What is wrong with this country? We used to have proper scandals about sex or money, or about Prime Ministers invading Iraq on dodgy evidence in which hundreds of thousands of people died."
In response to criticism over Scampton, Braverman said: "We have over 40,000 accommodated in hotels today and we are spending over £6 million a day on that.
"It is an unacceptable situation and that is why the Prime Minister and myself have made it a priority to bring on and deliver alternative, appropriate and more cost-effective accommodation."
Scampton Parish Council has been informed that the initial group of around 200 male asylum seekers is scheduled to arrive at the base in mid-August.
Meanwhile, West Lindsey District Council is seeking a full judicial review against the Home Office after failing to obtain an urgent injunction from the High Court.
Councilor Patterson believes that the hearing should take place as soon as possible, believing that their case is stronger than that of Hambleton District Council, which previously succeeded in its legal action against the government body.
---
MyLocal Lincolnshire is the new home of The Lincolnite. Download the app now.