Celebrating local leaders at inaugural Lincolnshire Health & Beauty Excellence Awards
A fabulous night celebrating all things health and beauty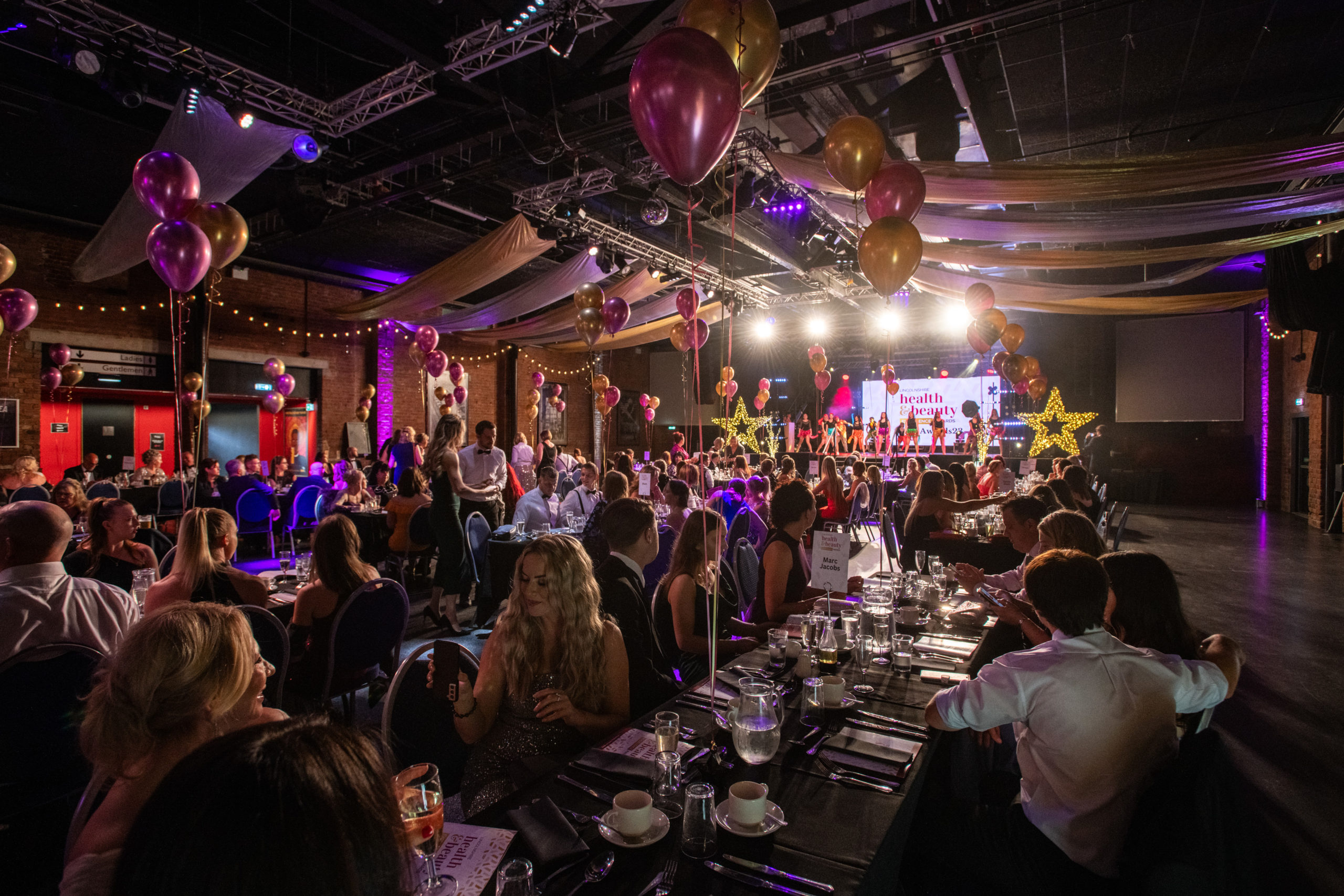 Around 200 local industry professionals gathered at the Engine Shed in Lincoln for a night of glitz and glamour on Thursday, June 22 – at the first ever Lincolnshire Health & Beauty Excellence Awards.
The inaugural event, organised by Stonebow Media and MyLocal, placed Lincolnshire's finest businesses and people within the health and beauty industries into the spotlight to celebrate their accomplishments.
Awards were given across 16 categories, championing community work, outstanding business practice and specialists who go above and beyond for their customers and clients. Our panel of expert judges had the unenviable task of picking 16 winners from over 300 nomination entries.
The ceremony was hosted by local celebrity and television personality Jake Quickenden, best known for his appearances on The X Factor, Dancing On Ice, I'm A Celebrity… Get Me Out Of Here! and more.
The night kicked off in fantastic fashion with entertainment from The Curious Theatre School, performing a medley of popular hits and Greatest Showman classics. Performers shone with slick choreography and big ballad singing, earning a huge applause from those in attendance.
Between the handing out of awards, guests were treated to a delicious three course meal, magnificently catered by Salted Orange.
On the menu was a stunning 10 ingredient smoked tofu salad starter, a chicken breast coated with panko breadcrumbs – accompanied by Milanese sauce, tenderstem broccoli and anna potato – for main, and the dessert was seasonal berries with rum baba and light whipped 'cream' brown sugar caramel.
Events like this would not be possible without the help of our sponsors – so thank you to Tok Agency, Delightful Hair & Beauty, Fizzco, Kenwick Park, The Swallow Inn and Visual Print & Design for all their support in putting this ceremony together.
Without further ado, let us introduce you to the evening's winners and finalists:
---
Beauty Salon of the Year – Spring Beauty Room
Finalists: Avoca Hair and Beauty, The Beauty Retreat, The Botanic Studios, Linora Aesthetics
---
Beauty Therapist of the Year – Beauty Secrets Clinic
Finalists: BW Beauty, Elevate Beauty, Milk and Honey, Silesiana Clinic
---
Complimentary Health Practitioner – Lincs Injury Clinic
Finalists: Get a Life, Hummingbird Hypnotherapy, Rosalyn Palmer Trust Transformation, Venia's Health Hub
---
Contribution to the Community – Evolution Hairdressing
Finalists: BW Beauty, Elevated Therapy International, Lincoln Trauma Centre CIC, Magda Cadeireiro Makeup Artist
---
Eyelash Specialist of the Year – Lincon Lashes & Beauty
Finalists: The Beauty Branch, Lashed By Drew, R.B Eyelashes, Tiger Lilli Beauty
---
Fitness Professional of the Year – Mariusz Kaliszewski (Bodystreet)
Finalists: Joseph Hymas (David Lloyd), Kellie Bryan (Fitbox), Donna O'Boyle (ONENK Leisure Centre), Sarah Myland (Snap Fitness Spalding)
---
Hair Salon of the Year – Cherries Hair and Beauty
Finalists: Cabello Hair & Beauty Lounge, House of Ill Repute, The Lounge Hair and Beauty, My.Lab Hair & Beauty
---
Hairdresser of the Year – Dan Bosworth
Finalists: Dan Taylor Hair, Freestyle Hair Design Lincoln, Gemma Ross, Hair by Chloe MacDavid
---
Home-based Business of the Year – Park Lane Therapies
Finalists: By Beverley. Permanent Make-Up, Eden House Beauty, Elevated Therapy International, The Peacock Retreat Holistic Wellbeing
---
Makeup Artist of the Year – Hayley Louise Beauty
Finalists: Faces By Agata, Magda Cadeireiro Makeup Artist, Spring Beauty Room, Tina Brocklebank Makeup Artist
---
Mobile Business of the Year – Magda Cadeireiro Makeup Artist
Finalists: CHC Styles, Beauty Therapy with Emma Scott
---
Nail Artist of the Year – Nail Couture Lincoln
Finalists: Nail Art Studio. Nails by Kirsty, SS Nails, Susannah Rose Studio
---
New Business of the Year – Venia's Health Hub
Finalists: By Beverley. Permanent Make-Up, Lincolnshire Menopause Clinic, Lolly Aesthetics Studios, Nourish Beauty Studio
---
Permanent Makeup Artist of the Year – By Beverley. Permanent Make-Up
Finalists: At In Sensu, FaceFacts Lincoln, Permanent Cosmetics Stamford, The Skin & Brow Clinic
---
Personal Trainer of the Year (Home-based) – Phillipa Butler (Precizion Ltd)
Finalists: Alex Coe (ADC Fitness), Chris Shingles (Chrisfit Coaching), Paul Cook (Fitness Barn), Ross Booth (RB Fitness)
---
Service Excellence Award – Hairdressing Supplies Lincoln
Finalists: Elevated Therapy International, Fill Good Aesthetics, Magda Cadeireiro Makeup Artist, The Peacock Retreat Holistic Wellbeing