June 2, 2023 10.00 am
This story is over 5 months old
Major Spalding road project hits a speed bump: Construction delayed to 2030
Council blames Covid, inflation, and recession for construction delay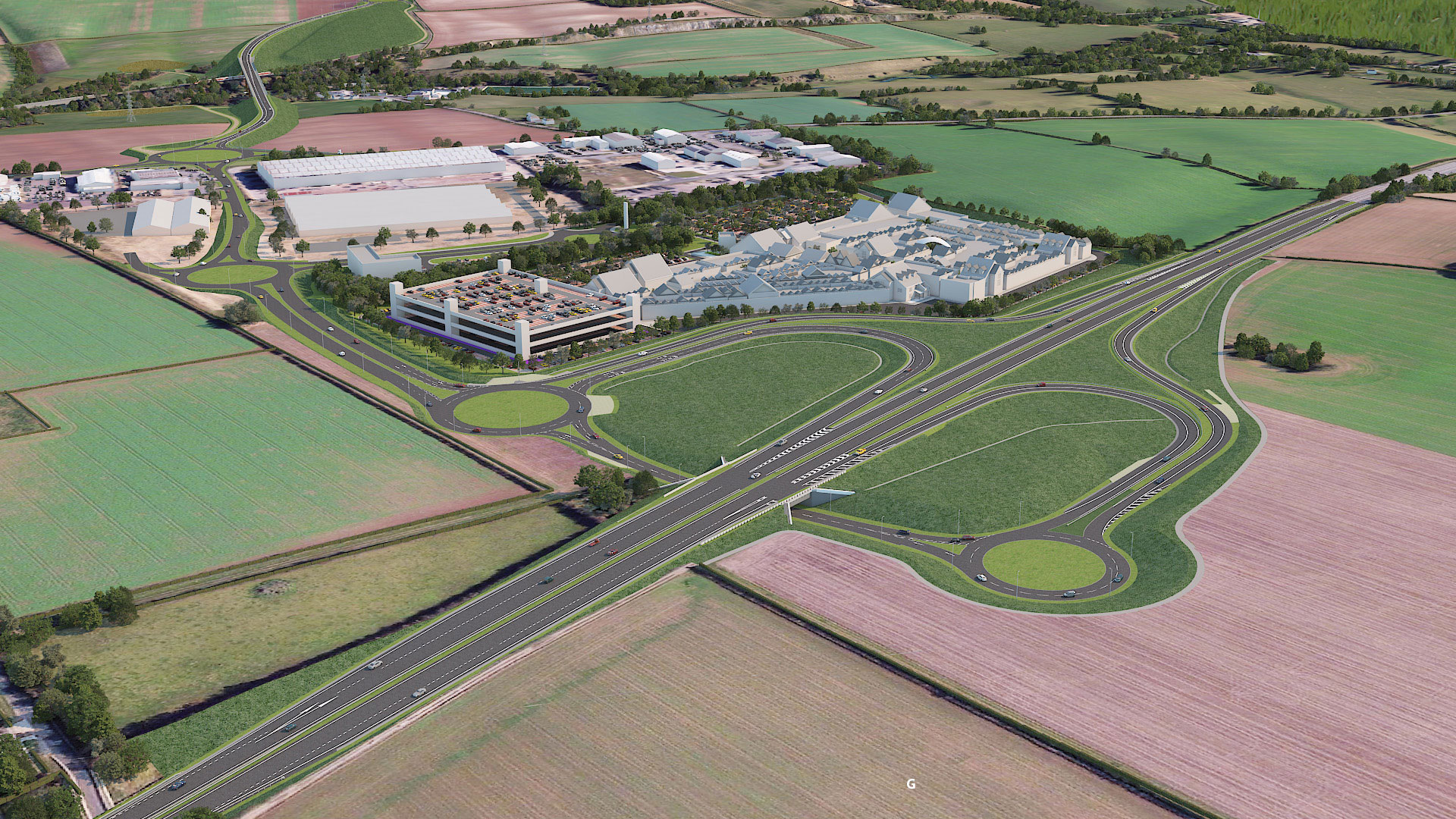 Lincolnshire County Council has announced a significant delay to the Spalding Western Relief Road project.
Construction is unlikely to commence until at least 2030. It follows the council's decision to reallocate nearly £28 million of funding earlier this year.
During budget discussions in January and February, the council revealed plans to suspend the Spalding Western Relief Road project to finance other road works. The council has now provided a more detailed timeline for the project.
The relief road project aims to connect Pinchbeck to Spalding Common, bypassing the town centre to alleviate traffic congestion.
Councillor Richard Davies, Lincolnshire County Council's executive member for highways, attributed the delay to a "turbulent" three years marked by increased costs due to Covid, rising inflation rates, and the country's current recession.
"Regrettably, these and other factors led us to announce during our annual budget meeting in February that we had to redirect the £27.8 million of county council funding earmarked for the Spalding Western Relief Road's southern section to cover increased costs for other major road projects," he explained.
"This implies that we probably won't commence work before 2030, which is the earliest we anticipate being able to allocate funding towards this phase of the project. However, we'll explore the possibility of advancing this date if we can secure external funding.
"Furthermore, funding for the middle sections of the relief road, intended for long-term construction, has not yet been allocated or secured, as outlined in the South East Lincolnshire Local Plan."
Councillor Davies stated that the council's current focus is on constructing abutments and piers to support the road on the north section and lifting beams into place to build the bridge deck.
Despite successfully opening the new Spalding Road roundabout last November as scheduled, the council has "encountered some unexpected issues" with the remaining works, pushing the completion date to summer 2024.
"A combination of rail strikes, supply chain disruptions, material availability issues, and weather impacts are responsible for the expected delay," he added.
These developments mean the pedestrian Two Plank Bridge will also remain closed longer than anticipated.
---
MyLocal Lincolnshire is the new home of The Lincolnite. Download the app now.