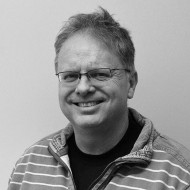 Trefor Davies
TreforDavies
Trefor Davies has led a varied career at the top of the internet industry in the UK. He was cofounder and CTO of Newark business broadband provider Timico during which time he was on the board of the ISP Association, Internet Telephony Service Providers Association and the SIP Forum - the global trade association of Internet Telephony providers.
Tref is now on the Industrial Panel of Bangor University School of Engineering and Chairman of LONAP, one of the world's top Internet Exchange Points and has a number of business interests.
You may remember him as the person who organised the pigeon versus broadband race a few years ago.