May 30, 2012 11.58 am
This story is over 115 months old
Lincoln's Changing Horses finally release EP
Finally: A popular Lincoln band are finally releasing an EP, after two years in the making.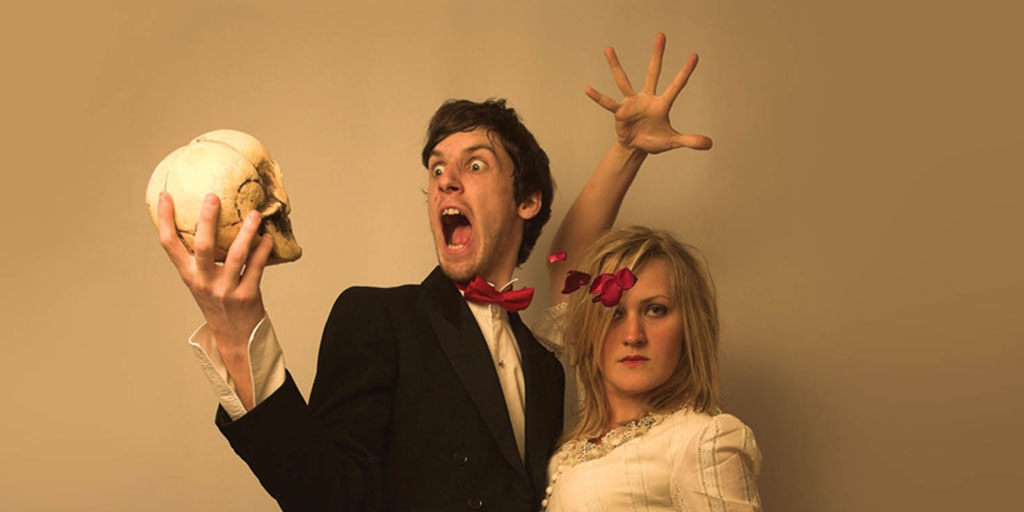 For an acoustic duo, Changing Horses make a lot of noise — not just on stage, but also amongst music fans. They've secured enviable press attention and praise, despite not even releasing anything yet.
However, all that changes next week with the launch of their debut EP, something their fans have been waiting for for some time.
Far from the average acoustic act, Ric Birtill and Francesca Cullen have a sound that veers wildly from swirling, soporific pop to careening punk. Having started their musical endeavours in Preston, the band now call Lincoln their home and are launching The Nashville Sessions at Back To Mono record shop on June 8.
The debut release from the band began life over two years ago when recordings Birtill made caught the ear of the right people. He said: "I wrote these songs and didn't know what to do with them. Francesca was always very supportive of my music and insisted we do something with them.
"These session musicians who play for Emmylou Harris and Elvis Costello got hold of some of the early demos I'd done and said they'd love to do something with it. They took us both out to Nashville to record for a week.
"That was the first thing we did as a band, it's really how we started."
So what took them so long to get the music out amongst the people?
Francesca Cullen said: "It takes a long time to get everything together and to begin with we didn't know what we were doing."
Ric Birtill added: "We had a lot of different things to work through and bad decisions to make, but we finally got there."
Francesca isn't sure how to pinpoint the band's sound: "We're a bit punky. People say it's folk because we have a violin and a mandolin, but we've played folk festivals before and people just give us strange looks."
Those attending the official launch will be able to make up their own minds, and will also have the opportunity to get a limited edition press-pack edition of the album.
"There'll be no gimmicks or guerrilla marketing, it's just us playing a few songs at Back To Mono."
As anyone who's heard them can attest, that's all they need. The event starts at 4pm and entry is free.