July 16, 2012 11.07 am
This story is over 113 months old
Visit an endangered bat on Chambers Wood tour
Holy Batwalk! A tour through Chambers Wood could give an insight into a rare breed of bat.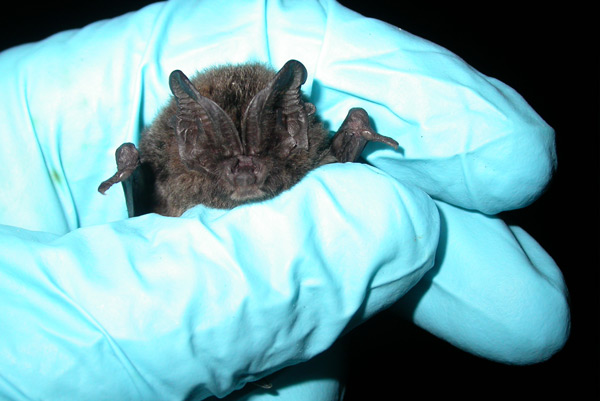 Lincoln residents could get the opportunity of a lifetime to see a breed of endangered bat at Chambers Farm Wood, near Wragby.
The Barbastelle bat (pictured) is currently on the European Protected Species list because of its low numbers.
Local park rangers have worked to keep the feisty flyer going, and they've been rewarded with an entire colony.
On July 20, members of the public will be able to follow experts as they track the bats using a special electronic system.
The device tunes into the creatures' echoes and followers will be able to hear them feeding.
Chambers Farm Wood has become something of a hotspot for the Barbasetelles, as rangers recently discovered a group of babies had been born.
This is extremely rare in the UK. Only a handful of maternity colonies have been found in Britain.
The walk beings at 09.00pm and costs £5 per person. Anyone wanting to take part should book a place by calling park ranger Hannah Darcel on 01623 821 452 or 0778 9942 599. They can also email her at [email protected]