New chef cooks up a storm at The Old Palace
Master chef: A new head chef is settling in his job at at The Old Palace hotel in Lincoln.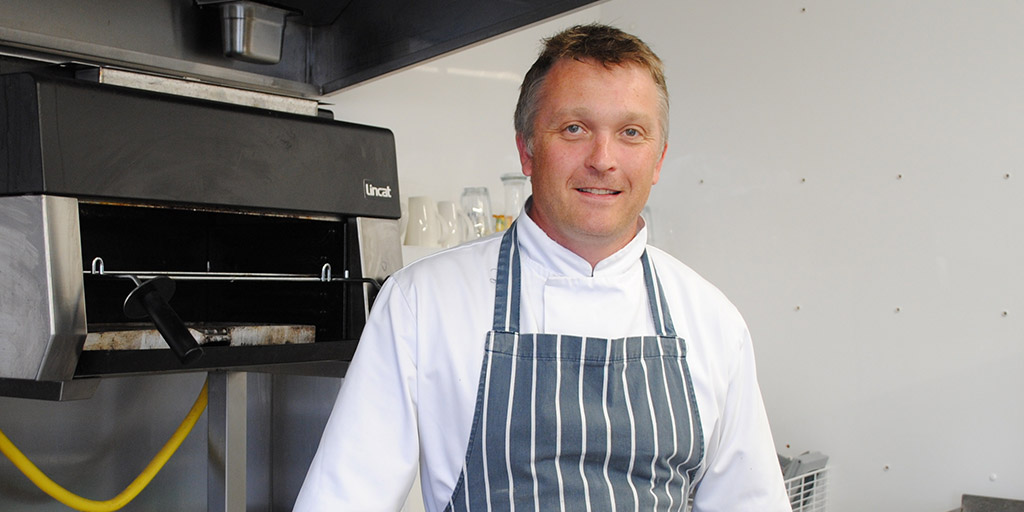 A new head chef is settling in his job at at The Old Palace hotel in Lincoln.
Paul Newton, 42, has 24 years of experience in the culinary world, 16 of which he has spent working as a head chef.
Before taking up the position at The Old Palace hotel, Paul was head chef at the White Hart Hotel in the Bailgate for five years, and more recently at The Lawn, where he was head chef for four years.
Among Paul's most famous diners are actor Tom Hanks, Sir Ian McKellen, Ron Howard and Princess Anne.
He said: "Unlike most chefs who spend all their time in the kitchen, I am keen to get more involved with customers by sitting down with them to discuss their requirements and create unique menus, offering different options to give clients something special."
Paul, who is originally from Matlock in Derbyshire, said his new job "is on a smaller scale than what I was doing before when I was cooking for up to 400 people, but at The Old Palace I can focus more on detail and technique as opposed to cooking on a mass scale."
He added: "The veg suppliers in Lincolnshire are brilliant. We use Fresh from the Fields' produce and work with the seasons to ensure that our guests enjoy the food we serve when it's at its best in terms of quality and flavour.
"All our suppliers are from the Lincolnshire area. We use locally reared meat from Fosters Butchers on Monks Road in Lincoln and cheeses such as Lincolnshire Poacher, Cote Hill Blue and Dambusters.
"We also support fair trade produce by using Fair Trade teas and have our own blend Fair Trade coffee."
Paul is currently training the existing staff but is looking to expand the team in the next 12 months.