September 17, 2012 2.55 pm
This story is over 134 months old
Thousands of students arrive in Lincoln for new university term
Students are back: 3,400 students are arriving in the city this week to begin their courses at the University of Lincoln.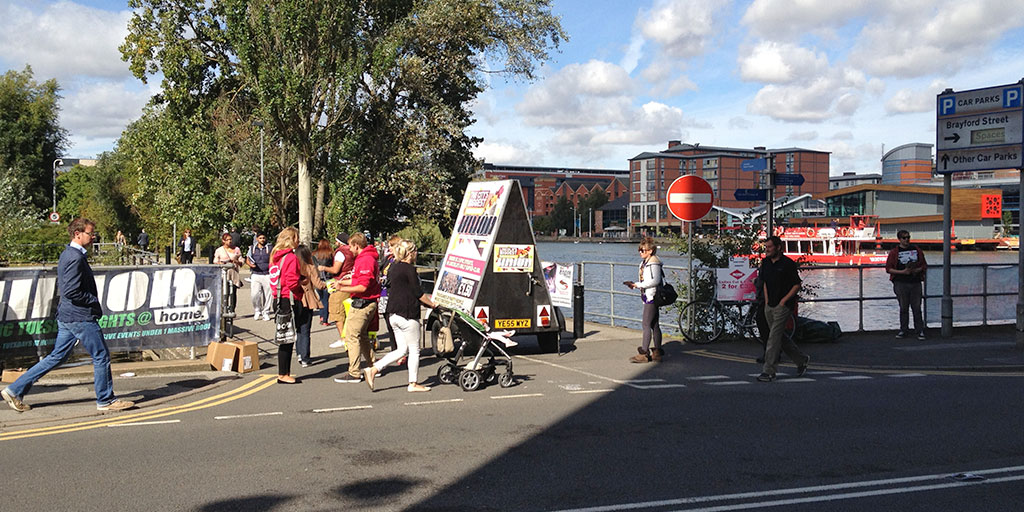 Around 3,400 students are arriving in the city this week to begin their courses at the University of Lincoln.
As tuition fees trebled this year to £9,000 per year, the university has seen a 1% increase in applications, while nationally they fell up to 10%.
The University of Lincoln teaches a total of 10,000 students.
Scott Davidson, University Deputy Vice Chancellor, said: "We managed to buck the national trend by seeing no decrease in applications since the rise of tuition fees, where nationally institutions saw a decrease of around 10%.
"As in the past, around 50% of our students are from within a 50-mile radius, but of course we have a large number of country-wide students plus those from overseas thanks to the fantastic partnerships being built.
"It is always a very exciting time of year to welcome so many new faces and the University has lots of events planned throughout the week to integrate our first year students into both the academic and social aspects of life here in Lincoln."
Freshers' Week
BBC Radio 1 DJ Zane Lowe will be headlining again this year's University of Lincoln Freshers' Week, which runs until September 22.
Guest appearances throughout Freshers' Week 2012 include regular DJ Zane Lowe, Nero, Fish on Percussion and James Buckley of The Inbetweeners.
Two new club nights — Shuffle and Propaganda — will also be launched, and Lincoln Carnival will kick off the proceedings.
See the full Freshers' Week lineup
Student loans arrive
The Student Loans Company will pay new and returning students their first student funding instalments on September 17 and 24, once they register and attend university.
The majority of students in the UK are paid their loan and grants in three instalments during the academic year and payment dates vary depending on the university or college they attend.
Students should allow 2-3 working dates for the funds to reach their accounts.
BG to welcome students next week
Approximately 500 new undergraduates studying a range of degree courses will arrive at Bishop Grosseteste University College Lincoln from next September 26 and freshers' activities have been organised for the following 10 days.
A BG spokesman said: "We look forward to welcoming our new cohort of students and we know that they are going to enjoy their time studying in this wonderful city."