November 8, 2012 4.18 pm
This story is over 132 months old
MP lobbies for Lincoln Prison
Keep the prison: Lincoln MP lobbies ministers over consultation on plans to turn the city prison into an immigration centre.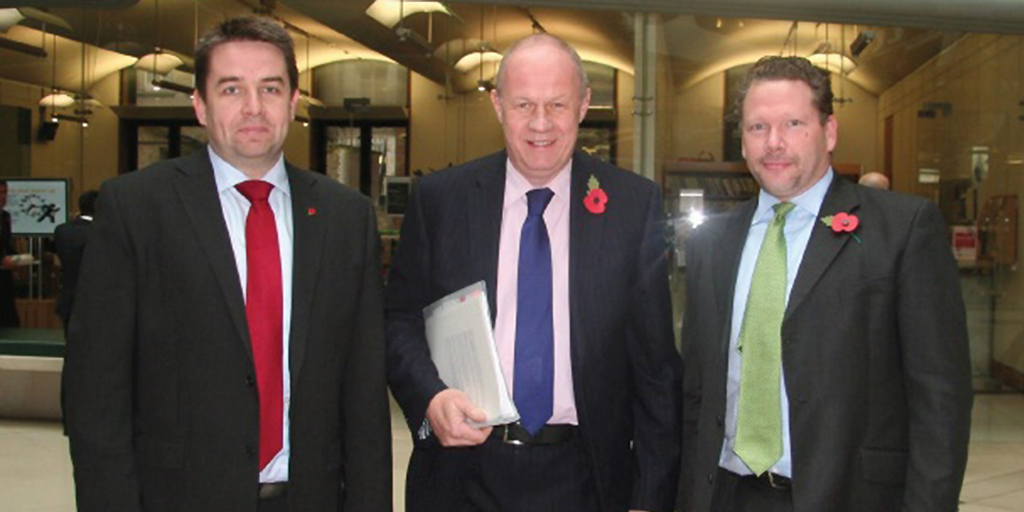 Lobbying: Richard Davies, Conservative PCC candidate, Damian Green, Minister of State for Police, and Lincoln MP Karl McCartney
Lincoln MP Karl McCartney has met with the Minister of State for Police Damian Green, and the Minister of State for Prisons Jeremy Wright to highlight local concerns that Lincoln Prison could be turned into an immigration centre.
The Ministry of Justice is in the early stages of a limited restructuring process for the country's prisons and the government claim that no concrete decisions have been made as yet, including in relation to Lincoln Prison.
However, the MoJ are considering changes across the whole prison system and if any proposal to change the role that HMP Lincoln currently provides, the government has promised to consult with the city MP and interested parties locally.
The Lincoln MP also said: "I have followed this up with a letter to Chris Grayling, the Lord Chancellor and Secretary of State for Justice, requesting a personal and high level meeting with him at his earliest convenience in order that I may continue to press upon the Government my unalloyed support, along with all my Lincolnshire colleagues and the County and City Councils, as well as the vast majority of my constituents, for our local Prison to be retained in its present form."
Jeremy Wright, the Minister of State for Prisons, agreed to host a roundtable discussion with Lincolnshire authorities in the very near future where the role of the prison could be discussed in more detail with local agencies.
Karl McCartney added: "Lincoln Prison is critical to our ability to keep communities safe by reducing and preventing recidivism once detainees – a high level of whom are from Lincolnshire – are released in the County.
"The Prison also employs over 500 people and generates nearly £11 million for the county's economy. It is vital that both those jobs and that income are kept here in Lincolnshire."
Andrew Taylor, Chief Executive of the City of Lincoln Council, also wrote to Minister Jeremy Wright.
He said: "We trust that you understand the basis of our concerns and that the people of Lincoln expect their elected representatives to ensure that these are fully taken into account in any decision that is made.
"Lincoln Prison has the appropriate physical infrastructure to enable it to meet its existing classification and we have every confidence that the new Governor will also ensure that the necessary management regime is equally fit for purpose."