January 9, 2013 10.43 am
This story is over 113 months old
A third of jobs to go at Walkers Lincoln snack factory
Job losses: More than a third of the jobs at the Walkers Lincoln snack factory on Newark Road will be lost as new state-of-the-art packing equipment will be installed.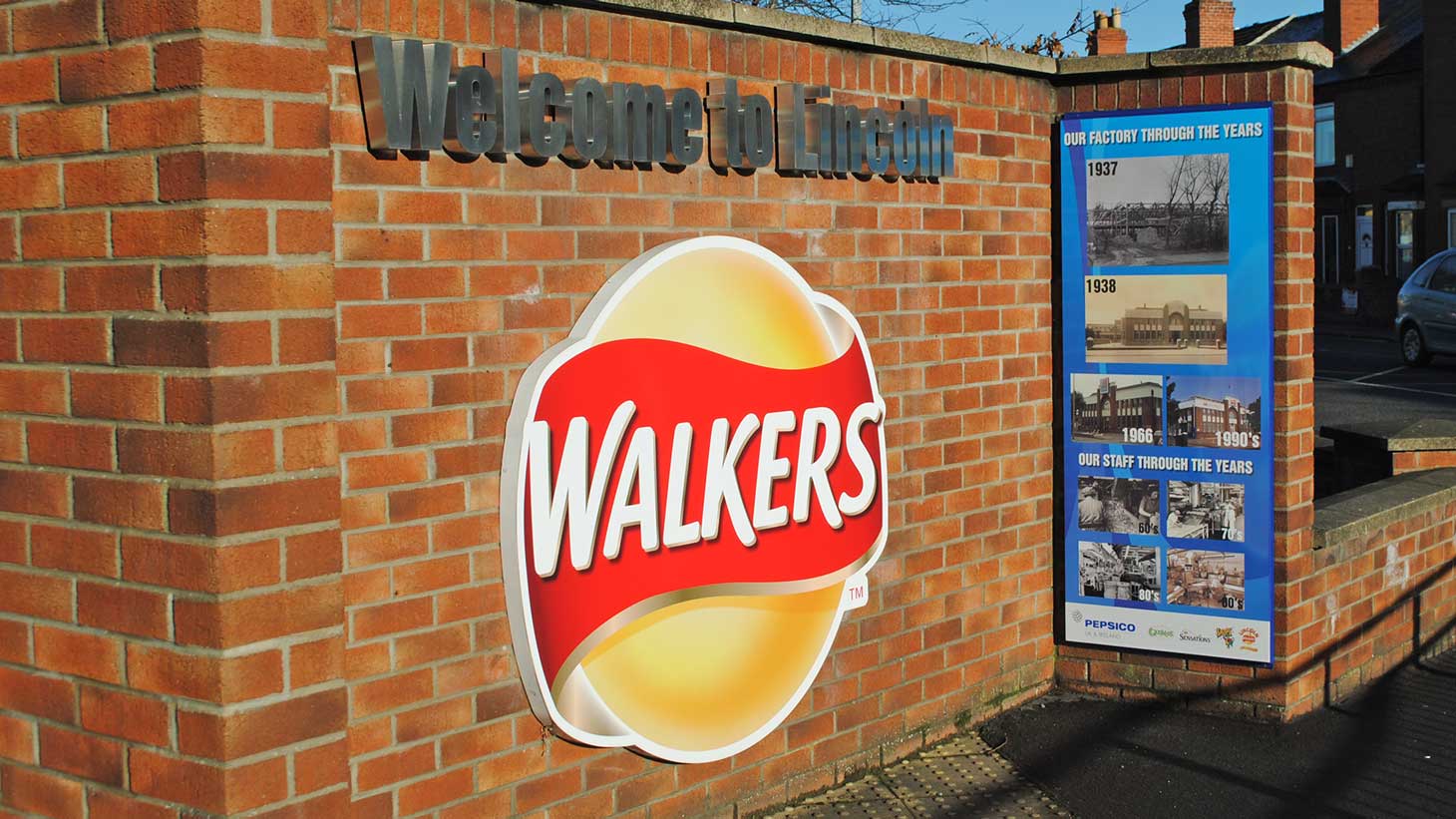 More than a third of the jobs at a Lincoln snack factory are set to go.
PepsiCo announced on Wednesday major changes to its Walkers factory in Lincoln on Newark Road.
The company said that due to new packing equipment being installed at the factory, around 87 of the 251 jobs on site will be lost.
The value of the "significant investment" won't be disclosed until the company's annual results, and PepsiCo said it is investing to stay in Lincoln and make the city site best in class.
Steve Switzer, Site Leader at Walkers Lincoln, said: "Like many businesses we are continually reviewing our operations to ensure we remain competitive and take full advantage of future growth opportunities.
"Having looked extensively at our Lincoln site, we are today announcing that we will invest to install new state-of-the-art packing equipment. This move will significantly change the way we pack our goods, improve efficiency and ensure Lincoln has the capacity to support the long-term growth of the Walkers business in the UK.

"As a result of this change we will be entering a consultation period at the site which may result in the loss of around 87 of the 251 jobs on site.
"This has been a tough decision to make and we recognise that this is difficult news for some of our employees.
"I am personally grateful to all our staff for their continued dedication and commitment to Lincoln and, as we make these changes to secure the future of our site for many years to come, I would like to reassure all individuals impacted of our full support and assistance."
— Later update: Ric Metcalfe, Leader of the City of Lincoln Council, said: "This is terrible news for the affected workers and their families, especially at a time when there is already so much pressure on household incomes.
"We are being proactive in assissting all those affected by sending a team of experts to offer support and advice on issues such as benefits and gaining new employment. This is being done is conjunction with Job Centre Plus. We want to ensure that these staff get all the help they deserve."
Lincoln MP Karl McCartney commented: "The decision to install state-of-the-art packaging equipment at the Walkers crisps factory in Lincoln is the result of the continued success of the facility and the need for businesses such as PepsiCo to remain competitive.
"At the same time, I can of course appreciate that the news of any potential redundancies is disappointing for those affected and, therefore, this development is clearly a double-edged sword.
"However, I have been assured by senior representatives of PepsiCo that staff affected will receive full professional support and assistance to help them find a job elsewhere as part of their redundancy package.
"I know this decision was taken to ensure the long-term viability of the site and I certainly hope it will enhance the level of economic activity here in Lincoln and also ensure and enhance the likelihood of a continued successful Walkers' production facility based here in my constituency."