May 10, 2013 12.31 pm
This story is over 103 months old
Lincolnshire council CEOs rich list
Rich list: New figures detail the salaries of the top council positions in Lincolnshire, with one grossing over £200k.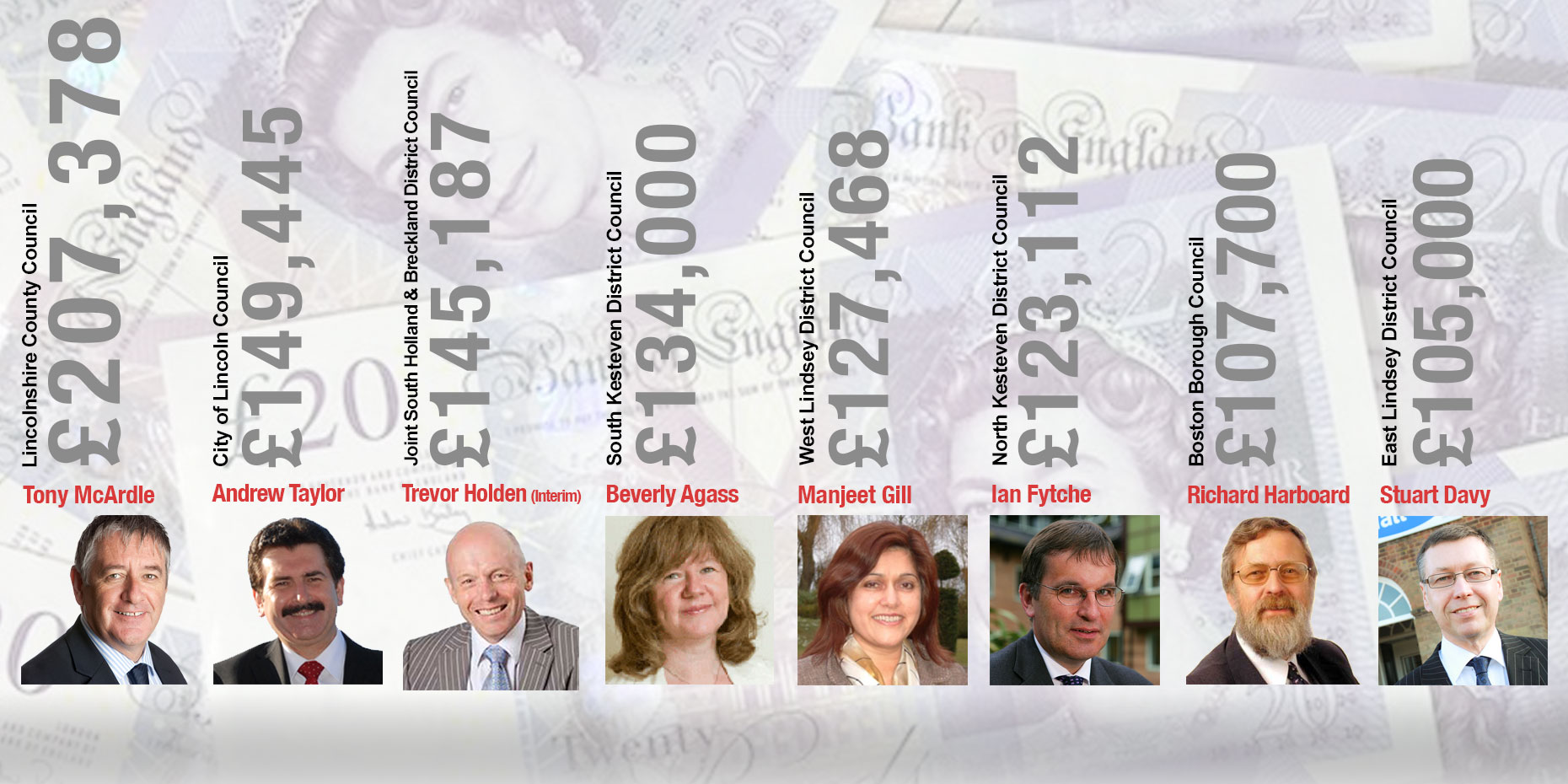 New figures from The Taxpayers' Alliance revealed the richest members of Lincolnshire's eight councils based on their yearly salaries and takings.
The figures detail the amount different members from each district and county council over the last tax year. Payments include salaries, employer pension contributions, compensation for loss of office and "other" payments.
Topping the list in Lincolnshire was the Chief Executive of the County Council, Tony McArdle, who was paid over £207,000 in 2011-2012. There are presently 19 people at Lincolnshire County Council earning above £100k a year, according to the report, namely directors of different departments or one-off payments.
In the City of Lincoln Council, Chief Executive Andrew Taylor earned £149,000 in 2011/12. Another eight people earned above the £100k threshold too, however these were one-off payments in the form of severance packages to senior posts while the council downsized.
In East Lindsey District Council, the CEO in 2011/12 was paid £127,000 overall, however he retired in January 2013. Stuart Davy took up his role, but is paid less at £105,000.
In other Lincolnshire district councils, the only employees receiving over £100k were chief executives. Overall, Lincolnshire has actually downsized the number of people receiving higher salaries, with a drop of 11%. In the East Midlands, there was a drop of 28 council staff receiving over £100k in 2011/12.
Top earning Lincolnshire council CEOs 2013
Tony McArdle, Lincolnshire County Council: £207,378
Andrew Taylor, City of Lincoln Council: £149,445
Trevor Holden (interim), South Holland/Breckland District Council: £145,187*
Beverly Agass, South Kesteven District Council: £134,000
Manjeet Gill, West Lindsey District Council: £127,468
Ian Fytche, North Kesteven District Council: £123,112
Richard Harboard, Boston Borough Council: £107,700
Stuart Davy, East Lindsey District Council: £105,000
*This is currently a joint CEO role with Breckland Council. The joint CEO based in South Holland from 2011/12, Terry Huggins, left the post in January 2013.