RAF Waddington Reserves Riding Day
Vroom: Motorcyclists got to show off their skills on RAF Waddington's tarmac over the weekend.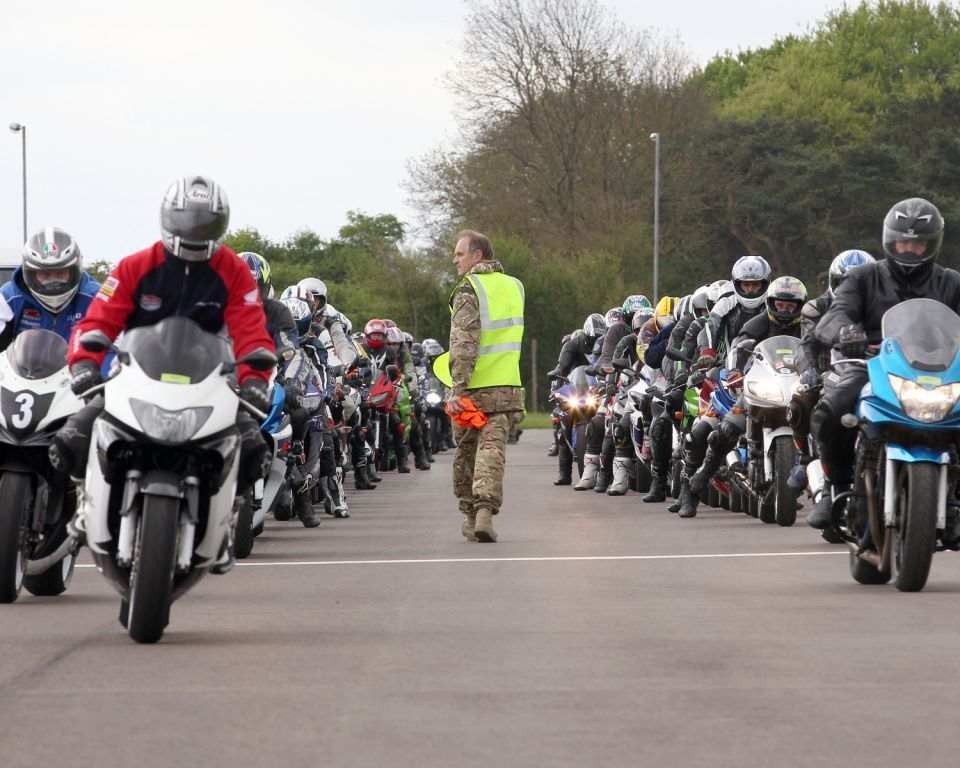 Instead of planes gracing RAF Waddington's tarmac, over 180 motorbikes took part in circuit racing over the weekend.
The 2503 Royal Auxiliary Air Force Squadron hosted their third annual bike circuit day on May 11, headed by the Squadron Adjutant Flight LieutenantJim Coupland. The bikes soared around 4.3 miles of the airfield's taxiways, and the event allowed bike enthusiasts of all levels to test out the base's circuit and learn to ride bikes better in a safe place.
The day also raised money for charity, including local causes like the Lincolnshire Air Ambulance. Corporal Tony Cook was a marshal on his Yamaha Super 10 bike: "I've been biking for 26 years and this event is a way of giving back to the local community by raising money for charity. It was a long day, we started setting up on Friday afternoon, setting out the track cones and we're here until 9 clearing everything up so that the airfield can be used by aircraft again."