June 24, 2013 11.30 am
This story is over 102 months old
G4S deal saved Lincolnshire Police £5m in a year
Positive stats: The union between Lincolnshire Police and G4S has seen the force make savings of 18% in the last year, with a reduction in crime.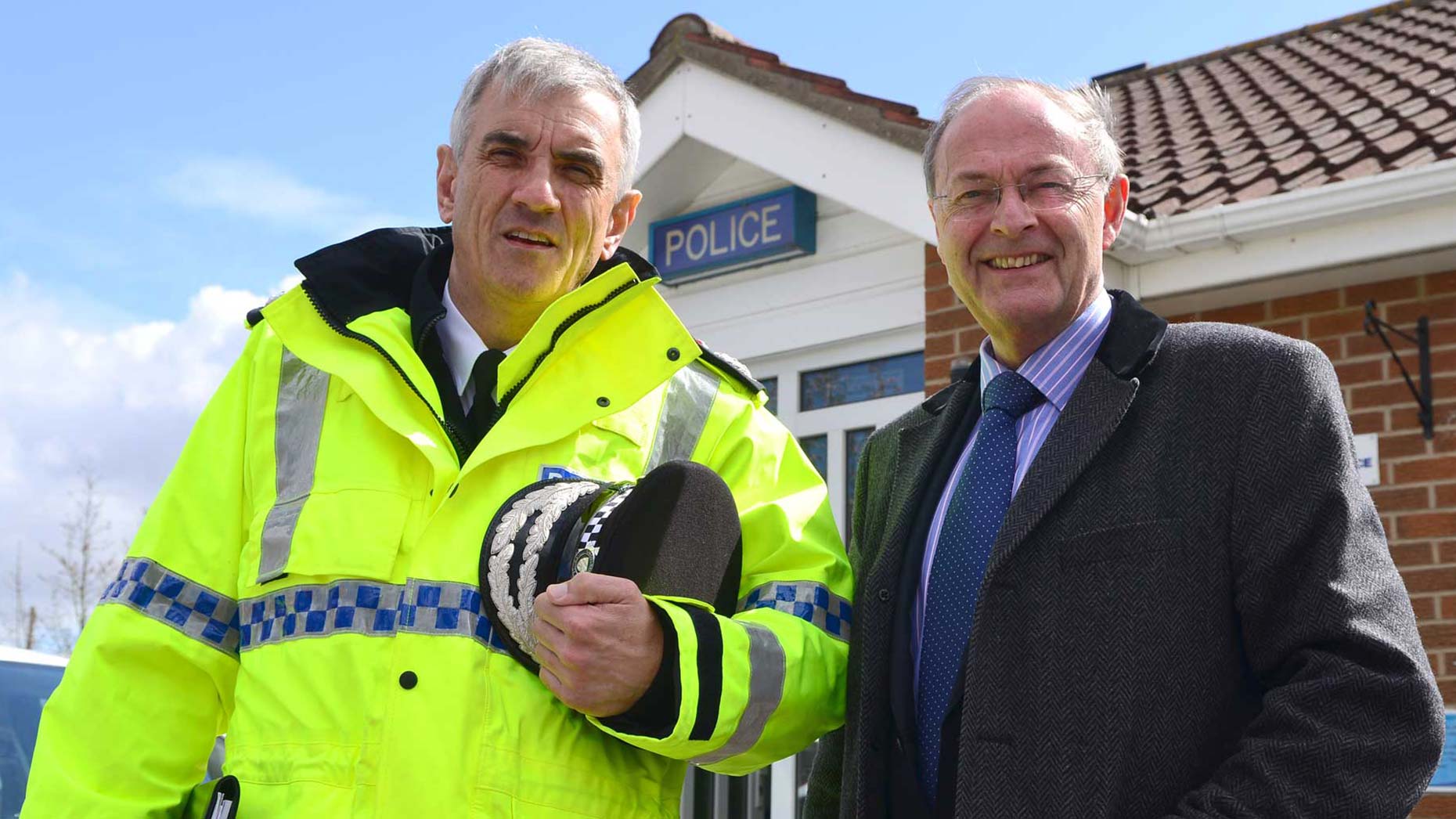 One year on, the Lincolnshire Police and G4S back office outsourcing contract has seen both crime reduce and extra funds released, according to a survey from the force.
The survey by G4S, Lincolnshire Police and the Police and Crime Commissioner (PCC) Alan Hardwick, even suggests other UK forces could replicate the partnership.
G4S took over the majority of Lincolnshire Police's admin services in February 2012 as part of a £200 million outsourcing contract to help tackle cuts on the service.
Since then, the force says it managed to make savings of around 18% — more than the target initially set out by G4S at 13.6%.
This 18% is a saving to the force's budget of around £5 million, according to estimates.
Due to these savings in funding, Lincolnshire Police is now spending the lowest amount of funding per head than other forces in the country.
Meanwhile, the PCC also looked at the levels of crime in Lincolnshire, and found that between April 2012 and March 2013, overall crime was down by 14%.
Additionally, 999 call response rates have improved, with 93% of calls answered within 10 seconds — up from 89% in 2011/12 — and the Force Control Room for 999 and 111 calls now has a 94% customer satisfaction rating monthly.
PCC Alan Hardwick said: "At the end of 2011, we set out to explore how Lincolnshire Police could deliver services to the people of Lincolnshire more effectively and efficiently, whilst also meeting the challenges of reductions in public sector funding.
"What resulted was an innovative partnership with G4S, and the widest ever outsourcing provision for any police force in the UK.
"Just over twelve months on from when the contract commenced, we have today published a report on our progress, and I am pleased to say it is working well, delivering not only savings above those expected but also tangible improvements in service that can only benefit our communities.
"If others want to deliver more for less, they should come to Lincolnshire. We have not only managed to reduce crime by over 14% (better than most other forces), but we have done so while putting more officers on the beat, improving public confidence and delivering a better service to our communities."
John Shaw, Managing Director of G4S Policing Support Services, added: "When we embarked on this partnership with Lincolnshire Police, we made a pledge to guarantee savings to the force, while improving the service to the public.
"We have achieved more than we could have expected. We have made significant improvements in the areas one might expect a business outsourcing specialist like G4S to deliver, such as HR and, but also in areas not typically associated with outsourcing provision, such as the Force Control Room – now one of the best performing areas of the partnership.
"We pledged to guarantee savings to Lincolnshire Police of £3.6m per annum – equivalent to a 13.6% saving – while delivering a better service; we have already surpassed this, achieving over 18% estimated savings (over £5m), which equates to the cost of 35 police officers more than we promised.
"[…] this has been achieved with no loss of service, and in many areas real service improvements as measured by the force, such as in the response to 999 calls for example. This is an outstanding result and one on which I expect we will be able to improve over the next nine years."
G4S will continue to run services such as the Force Control Room, Crime Management Bureau, Criminal Justice Services, Firearms Licensing, Custody, IT, Finance and Procurement and Human Resources for another nine years.