Lincolnshire MPs split on vote over Syria action
Voted down: Across Lincolnshire MPs the votes were split on the issue of military involvement in Syria, with two MPs voting for it, and two against.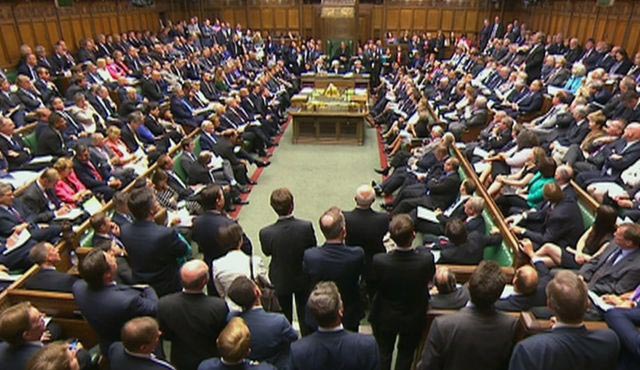 UK MPs voted down the principle of military action in Syria by only 13 votes, with 272 MPs voting for involvement in the conflict, while 285 voted against.
Conservative Lincoln MP Karl McCartney was one of the MPs who supported Prime Minister David Cameron for action to deter Syria's suspected use of chemical weapons on civilians.
Votes from MPs across Lincolnshire, however, were split on the issue.
Conservative Sleaford and North Hykeham MP Stephen Phillips also voted in favour of the action alongside MP Karl McCartney in the House of Commons vote on Thursday, August 29.
But Conservative Gainsborough and Market Rasen MP Sir Edward Leigh was leading the opposition to the move along with 30 Tory MPs who voted against.
Louth and Horncastle MP Sir Peter Tapsell also voted against direct intervention.
Boston and Skegness MP Mark Simmonds did not take part in the vote.
In hindsight who will be pleased they voted the way they did? or didn't, or for a pedantic amendment. Unedifying result in my longterm view.

— Karl McCartney (@karlmccartney) August 29, 2013
Also on Thursday before the debate, six Typhoon jets from RAF Coningsby in Lincolnshire were deployed to Cyprus in response to the heightened tension in Syria as "a precautionary measure."
Speaking after the debate in Parliament, Sir Edward Leigh said: "War is not going to happen. The Prime Minister has listened to his Back Benchers.
"We made it perfectly clear to our Whips yesterday afternoon that we were not prepared to vote for any motion that justified war, and so the Prime Minister has offered us another motion.
"This is not a motion for war. I will not vote for war. I would never vote for war against Syria. If there is a second vote, I will definitely vote against, but I do not believe there ever will be a second vote, because I do not believe that the parliamentary arithmetic stacks up."
Ed Miliband, Leader of the Opposition, asked the PM: "There having been no motion passed by this House tonight, will the Prime Minister confirm to the House that, given the will of the House that has been expressed tonight, he will not use the royal prerogative to order the UK to be part of military action before there has been another vote in the House of Commons?"
Prime Minister David Cameron replied: "I can give that assurance. Let me say that the House has not voted for either motion tonight. I strongly believe in the need for a tough response to the use of chemical weapons, but I also believe in respecting the will of this House of Commons.
"It is very clear tonight that, while the House has not passed a motion, the British Parliament, reflecting the views of the British people, does not want to see British military action. I get that, and the Government will act accordingly."