August 30, 2013 9.00 am
This story is over 100 months old
Sitting on shale gas: Lincolnshire's potential fracking future
A new dawn: Conventional oil and gas have been extracted in Lincolnshire for more than 50 years, but the county could now be moving into a new phase of energy transformation.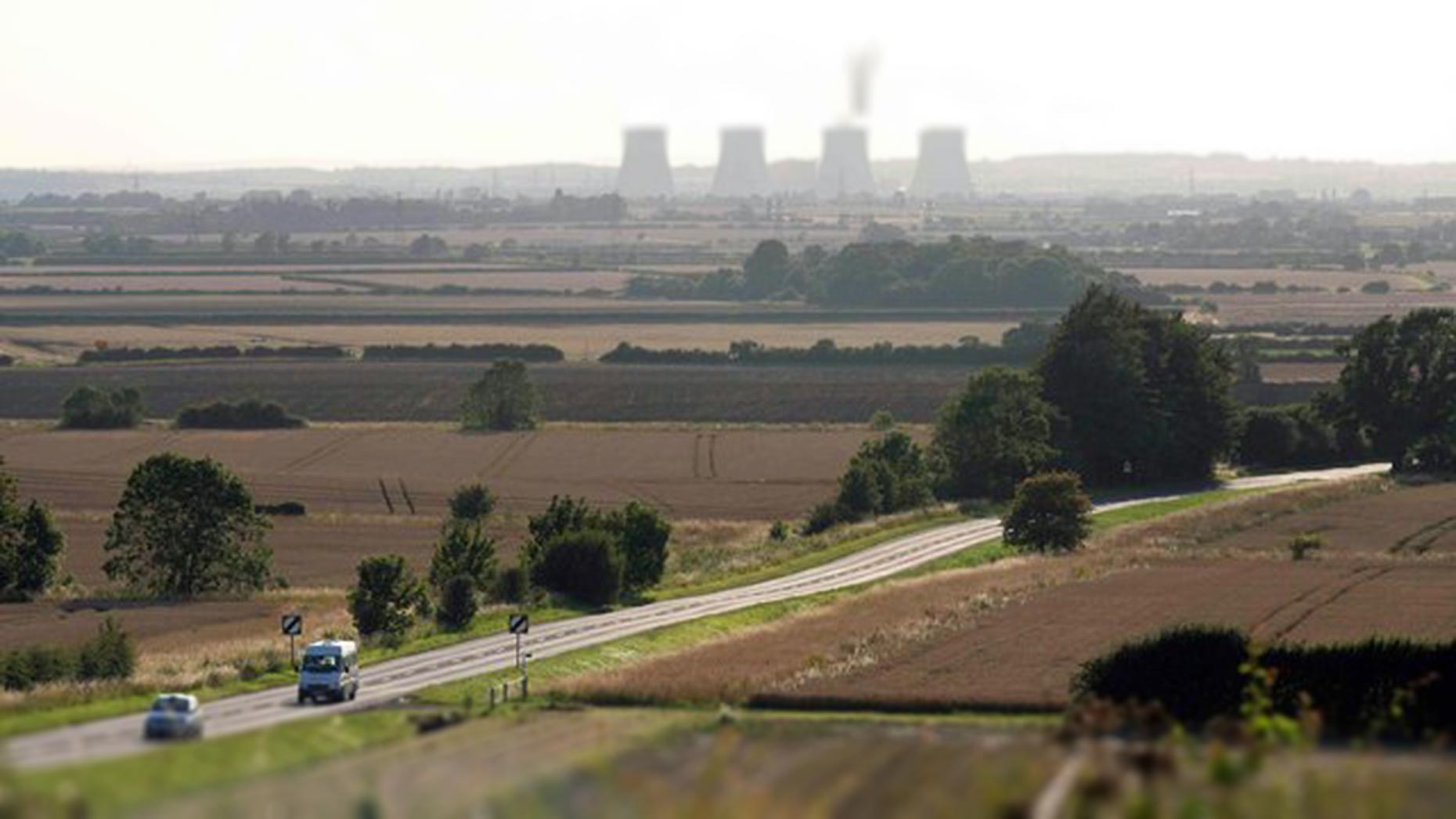 Conventional oil and gas have been extracted in Lincolnshire for more than 50 years, but the county could now be moving into a new phase of taking unconventional gas out of the ground.
The British Geological Survey (BGS) has published a study that reveals the full extent of shale gas resource – the amount of gas physically contained within the rock – in the Bowland-Hodder region of northern England.
Outlined by the BGS and the Department of Energy and Climate Change (DECC), the study area cuts through Lincoln, Wragby and Mablethorpe. By looking at seismic and well data, the BGS has identified potential volumes of shale gas resource to the northwest of Lincoln, underneath Sturton by Stow, Marton and Gainsborough.
So what exactly is shale gas? Ed Hough, a geologist at the British Geological Survey, said: "It's a previously unexploited source of gas in Britain. The gas is the same as conventional gas, but the difference is how it's extracted from the ground.
"That's done by directional drilling deep underground and by hydraulic fracturing, or 'fracking' for short. This process involves artificially breaking up the rock using a high-pressure mix of water, sand and chemicals, allowing the gas to flow out into the boreholes.
"We know there's a potential in Lincolnshire – we know there are rocks which we think contain gas. The trick is to find out how much of that gas might be economically and commercially produced and that's a question for individual exploration companies.
"Until there's more exploration, we can't really say how much gas specifically there might be for Lincolnshire," he added.
Fracking in Lincolnshire
Councillor Colin Davie, the Executive Member for the Environment at Lincolnshire County Council, is in favour of taking that next step to explore this new energy source.
He said: "I believe that Britain needs a balanced energy mix, which is both secure and affordable. Therefore, I feel shale gas could have a role to play alongside clean coal, conventional gas, nuclear and renewables.
"I think that it will create good, high-value jobs, as well as providing us with a more secure and affordable energy supply.
"Providing that all environmental impacts are addressed, that the local community are happy, and that it's properly regulated and operated, I think shale gas could be of real benefit to our country."
The USA has already entered the fracking fray, drilling over 27,000 wells in the last couple of years alone, and Prime Minister David Cameron said Americans are now enjoying cheaper energy bills.
Councillor Davie said people in the county shouldn't assume that extracting shale gas would lead to lower bills locally, but the indications from over the pond are positive.
He said: "I would obviously be very pleased if production led to reduced energy bills, especially since Lincolnshire has such high levels of fuel poverty."
But there won't be any exploratory drilling in Lincolnshire unless Lincolnshire County Council, the Environment Agency, the Health and Safety Executive and the DECC all grant approval.
Fracking is still controversial
Despite the American boom in the practice, the impact of fracking on the environment remains hotly contested.
Contaminated drinking water is one of the biggest issues for the industry, but it is still not clear if such problems are caused by the fracking process itself, or from poor drilling practices.
A Department of Energy and Climate Change spokesperson said: "In this country, it's a new phenomenon, so people may have concerns. But that's the reason there is such a robust regulation in place.
"If we can extract [shale gas] easily, it's right that we see what the possibilities are. We are in favour of it, but it has to be safe, secure and properly managed."
Only one shale gas well has been hydraulically fractured in the UK, in Lancashire, in 2011. Tests were suspended after it caused two small earthquakes and the DECC said operations would stop if this happened again.
'Unsustainable reliance' on fossil fuels
Fracking has repeatedly hit the headlines this month. Activists in Balcombe, West Sussex, campaigned against energy firm Cuadrilla's test drilling site for oil, fearing that the company would turn to the fracking technique next.
The campaigners say it can cause earth tremours, water contamination and environmental damage.
Ewa Jasiewicz, a member of the No Dash For Gas activist group, took part in these protests and also spent seven days occupying the West Burton gas-fired power station in Nottingham last year.
In contrast to Prime Minister David Cameron's claim that fracking could create jobs and bring down energy bills, Ewa said that the process would take the UK towards "a dangerous and unsustainable reliance on fossil fuels."
She added: "If we were to go for renewables, which is where we believe we need to go, we would see a drop in fuel bills, a more stable climate and more sustainable jobs.
"This government is ignoring the will of the people and is allowing energy companies to write our energy policy.
"There's a real hypocrisy between the people who are making these decisions and those of us who are going to bear the brunt of those decisions. We're really concerned about the residents of anywhere where fracking may come," said No Dash For Gas campaigner Ewa Jasiewicz.
The assessment of how much shale gas could be extracted is in its infancy, both in Lincolnshire and across the UK. But exploratory drilling could now take place in Lincolnshire if commercial interest is shown.
At the time of writing, no planning applications have been submitted and there are no unconventional hydrocarbon developments in the county, according to Lincolnshire County Council.