September 25, 2013 6.02 pm
This story is over 122 months old
Hundreds sign up for Lincoln bike hire scheme
You're hired: A hirebike scheme in Lincoln has already proven quite successful with almost 400 signups in the first month.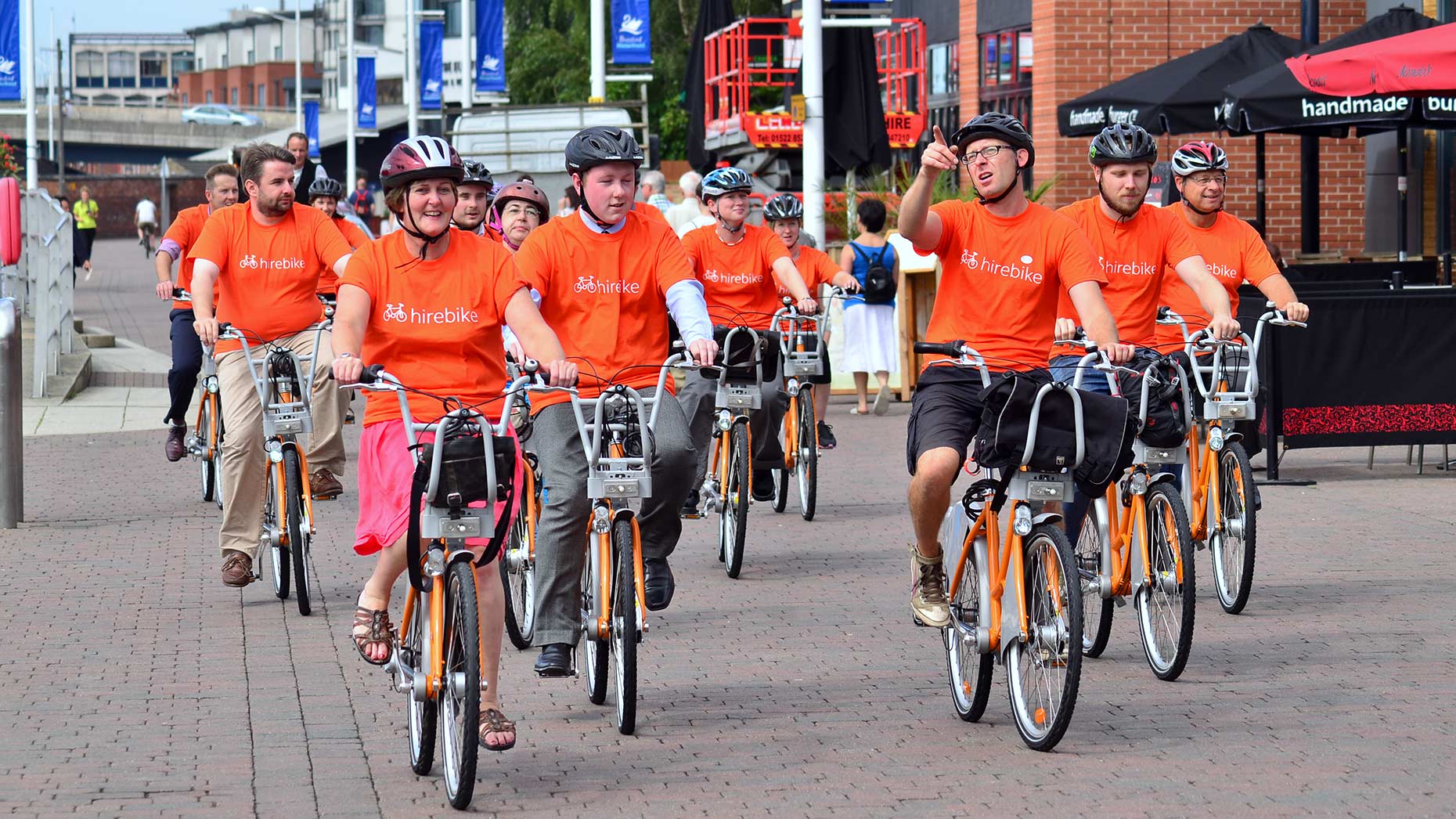 Nearly 400 residents have signed up for Lincoln's Hirebike scheme in its first month or running.
The Hirebike scheme, which allows residents to hire out orange bicycles from various places across Lincoln and North Hykeham, had 374 people sign up since launch date on August 24.
Additionally, 324 bikes have been rented, with the most popualr stand being the one near Brayford Pool, followed by Birchwood Avenue.
Lincolnshire County Council said the Lincoln scheme has been the most successful of its kind so far, compared to Oxonbike in Oxford, which had 100 fewer members in its first month in June, and Nottingham City Council had 126 rentals in the first six months — although its scheme is slightly different.
Councillor Richard Davies, Executive Member for Transportation at Lincolnshire County Council, said: "We're now working with businesses who may want to expand hirebike further."
Hirebike launched as part of the Access LN6 project, which wants to offer more sustainable transport option in the south of the city.
It's free to register online as a Hirebike member, but you will need a minimum of £5 credit on registration.
Bikes are free for the first 30 minutes, then costing £1 per hour and capped at £4 for the day.
Damon Powell from Doddington Park, who has rented a Hirebike, said: "I hadn't ridden a bike for over five years before renting a Hirebike, but it was great.
"It's really easy to become a member and very handy for going to see friends, doing a bit of shopping, or just going on a general ride around. I've rented a bike on a few occasions so far and will continue to hire them in the future."
The Hirebike team is now looking to hear from Lincoln businesses who may want to install hirebike stations near their business.