October 3, 2013 10.44 am
This story is over 98 months old
Lincoln students head to West End for litter picking
Community action: Eleven Lincoln students helped tidy up the Carholme Road in Lincoln area as part of a community litter picking project.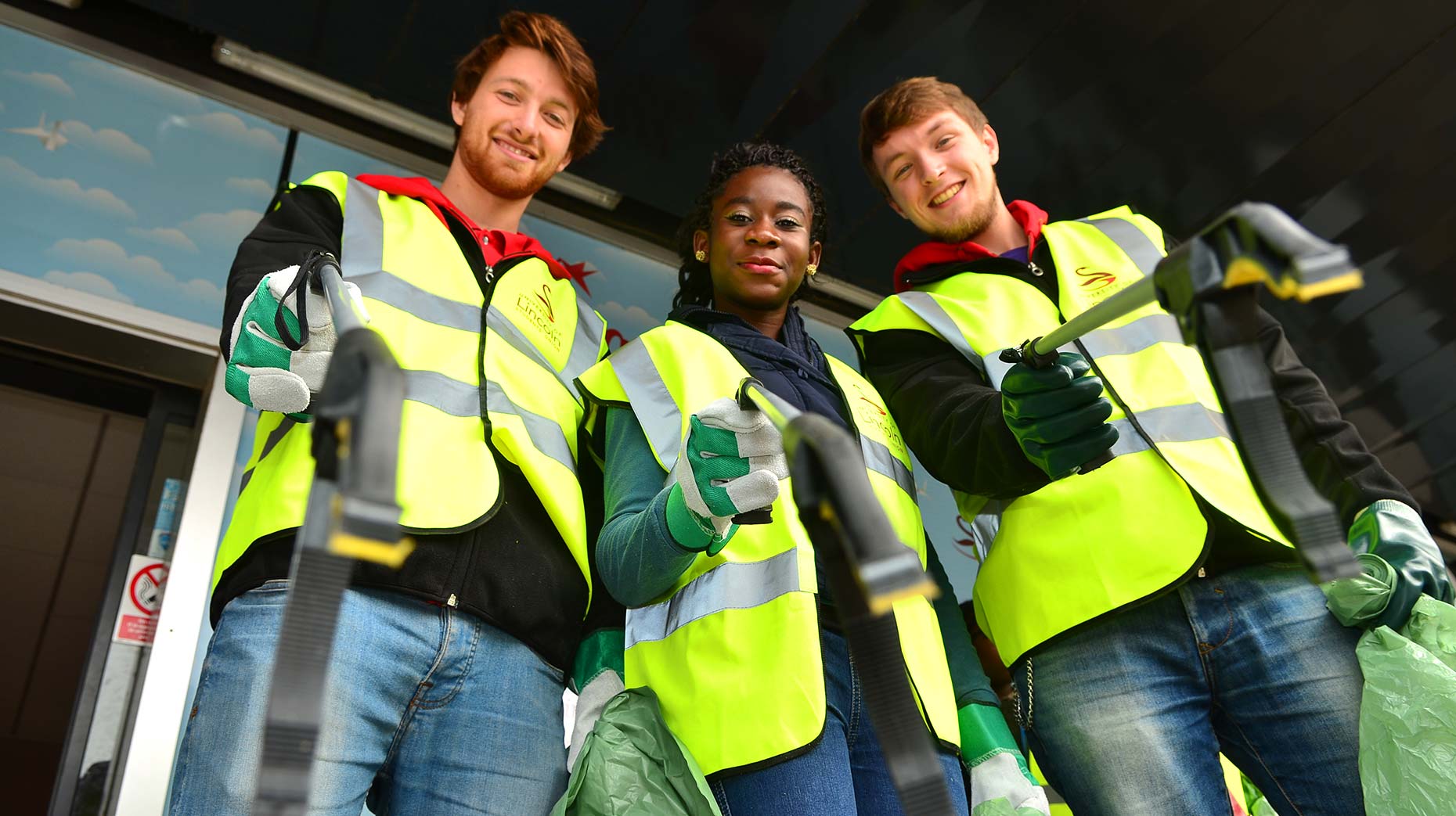 A group of 11 student volunteers from the University of Lincoln helped tidy up the Carholme Road area as part of a community litter picking project.
The project on October 2 saw the group of student volunteers begin their venture at Carholme Road and West Parade. The group then made their way back to the city centre.
The Lincolnshire Co-Operative on Carholme Road were keen to help to provide equipment and dispose of the rubbish collected.
The project is part of a Student Union led series of Community Action Days (CAD) after feedback from students indicated that many wanted to get more involved in their local community.
The SU said it will be regularly organising CAD litter picking events and a Brayford Pool clean-up project is already set to coincide with the Make a Difference Day on October 30th.
Brian Alcorn, Vice President of Welfare and Community and Joe Burt, Vice President of Activities were among those taking part in the project.
Brian Alcorn said: "The day was a great success, all volunteers enjoyed the experience and found it very rewarding."
Jane Kilby, the Volunteer Coordinator at the Students' Union said: "It is fantastic to see students being proactive in their community and wanting to make a difference.
"So many of our students are involved in volunteer activities bit its wonderful seeing them doing this, quite literally, on their doorstep.
"We look forward to the Students Union enabling many more students to take part in these activities in the future."