October 22, 2013 1.29 pm
This story is over 98 months old
Lincoln support for single parent charity campaign
Make it work: Over 40% of single parents in Lincoln are unemployed, and a new campaign hopes to boost single parent employment.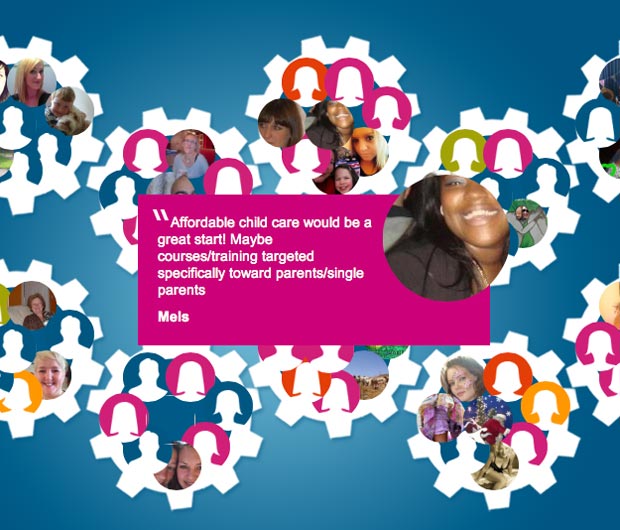 A new campaign set up by Gingerbread, a charity for single parent families hoping to boost single parent employment, has received support from Lincoln MP Karl McCartney.
In an appeal to support the campaign 'Make it work for single parents', Gingerbread highlighted that a third of families (32%) in Lincoln are headed by single parents.
Gingerbread say that as many as one in five single parents working full time lives in poverty – this figure is even higher for those in part time work.
According to the Office of National Statistics' 2011 Census, 2,959 Lincoln households are headed by single parents with dependent children (aged between 0 and 15, or between 16 and 18 in full time education).
Of this figure, 673 (22.7%) of single parents are in full-time employment, and 1,085 (36%) are in part-time employment. 1,201 single parents are unemployed (over 40%).
Gingerbread argues that while three out of five single parents in the UK are in work, the vast majority of those who are not in work, want to be.
Lincoln MP Karl McCartney said: "Any parent would want to be able to provide for their family, and we should be doing all that we can to help single parents do just that.
"It is essential that we do all we can to ensure that work always pays and always offers a route out of poverty for less well off families, single parent ones as well as others."
Kelly Wythe (24) is an unemployed single mum of 4 (ages 7 and under), she currently lives in North Hykeham and volunteers for Lives first responders.
Kelly spoke with The Lincolnite about the struggle to find work that pays: "Having four children, one of which is disabled, the cost of special childcare is just too much," she said.
"The government currently offers to cover 75% of the costs of childcare, which means I still have 25% for each child to find.
"If I were to work a full time job on minimum wage I would only be about £30 a week better off. Out of that I would still need to cover the expense of getting to work and the kids' school meals.
"I do want to be in work. After being a mum for 7 years I have got itchy feet, in fact I want a career, I want to work in medicine.
"It's a question of what's more important, my kids come first and working for minimum wage in a shop wouldn't be worth being away from my children."
Gingerbread says that investing in job growth for single parents would reap rewards for families, and public finances, finding that the Treasury could make up to £436 million of savings a year by getting just 5% more single parents into work.
Gingerbread chief executive Fiona Weir said: "Single parents are highly motivated to work but face significant barriers including high childcare costs and a shortage of family friendly jobs that pay a decent wage.
"They need not only specialist support in the job centre, but a more flexible approach from employers and greater support for childcare costs."