April 16, 2014 11.23 am
This story is over 115 months old
Full reopening for Lucy Tower car park in Lincoln
Finally finished: Lucy Tower car park in Lincoln is now fully open for use after extensive repair works for over a year.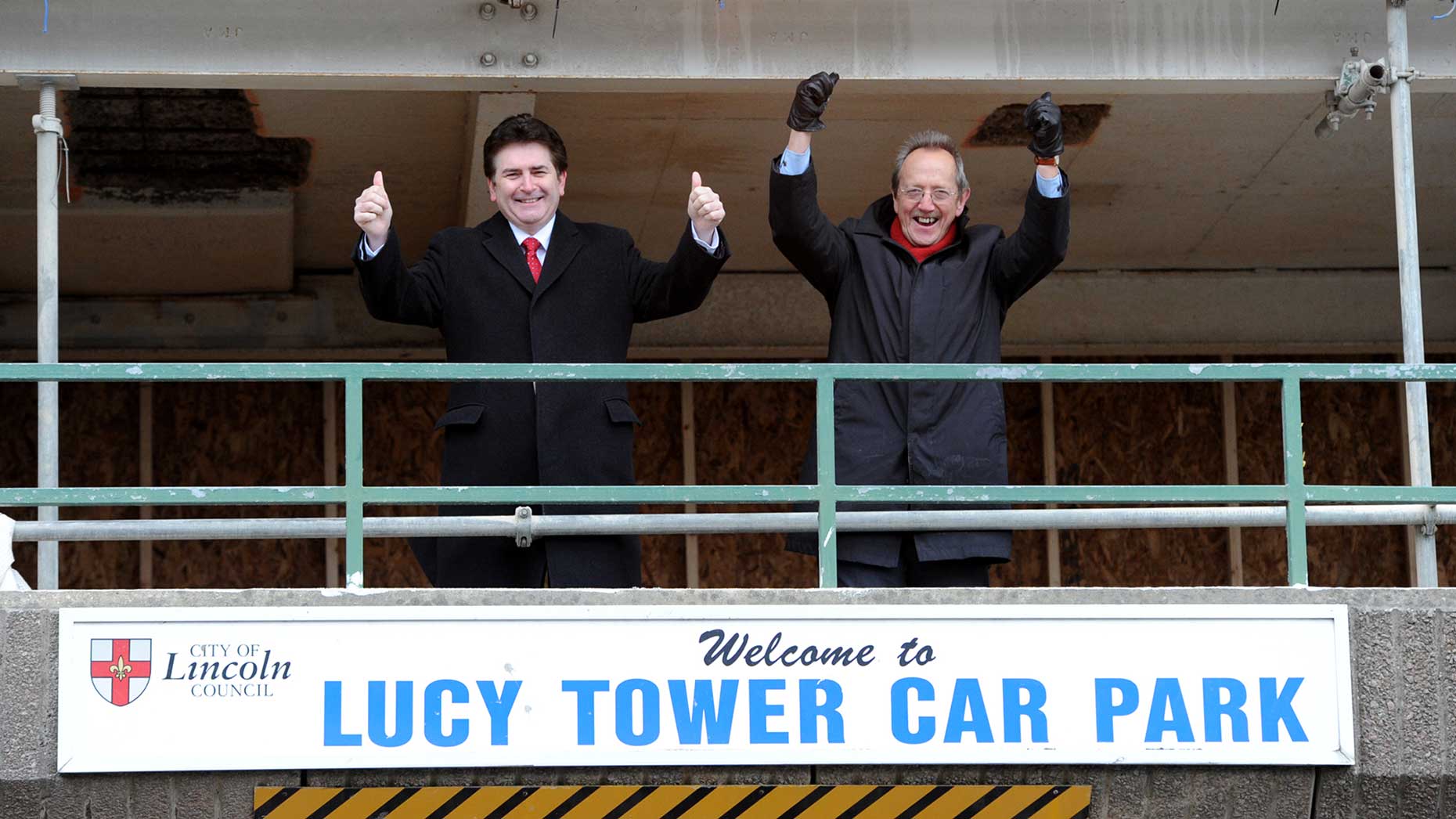 A popular Lincoln car park has finally reopened in full for motorists after extensive refurbishment work for more than a year.
As of April 16, Lucy Tower car park on Lucy Tower Street is open to use on all floors, for 24 hours.
The works in total cost more than £2 million and came from the City of Lincoln Council's strategic reserves.
As previously reported, Lucy Tower originally closed in March 2013 for 20-week structure and maintenance works.
However, further delays and the discovery of serious erosion meant the car park was closed until December.
When it reopened in December in time for the Christmas market, it was only partially open, with closures overnight while final work was completed.
Project Manager Alan Brookfield said: "After months of hard work we are delighted to finally be able to reopen Lucy Tower Street car park, which we know is one of the most popular car parks in the city centre.
"We would like to take this opportunity to thank people once again for bearing with us while this important work was completed.
"We realise there have been some unavoidable delays but we have worked hard to complete the project to the highest standard.
"Repairing the car park was the most cost-effective and viable option and we are pleased now to be providing a safe and improved facility to serve motorists for years to come."
In the last few months, contractors worked on the ceilings of levels one and two, and final decoration and sealing works.
The City of Lincoln Council opened up Orchard Street North and South car parks to the public to use while the works were carried out.
Due to the success of this, these car parks will remain open for public use.