June 2, 2014 11.36 am
This story is over 90 months old
Lincolnshire libraries campaigners set up fund for judicial review fees
Fundraising appeal: Save Lincolnshire Libraries is raising money to contribute toward the cost of the judicial review it brought against the County Council.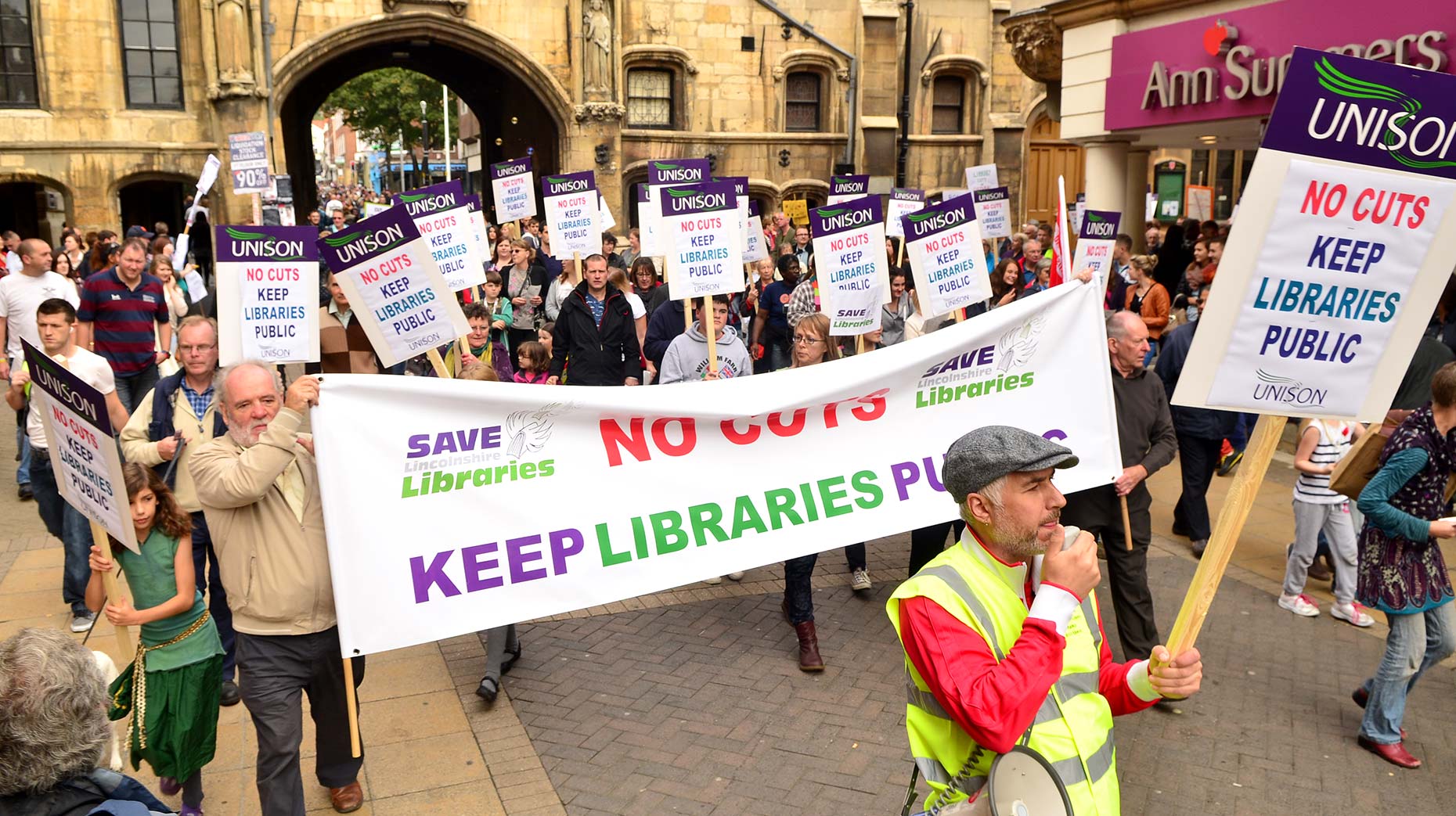 The Save Lincolnshire Libraries campaign is trying to raise £7,500 to contribute towards legal costs for the judicial review it brought against Lincolnshire County Council.
As previously reported, Lincoln resident Simon Draper challenged the County Council over its plans to cut £1.7 million by handing over libraries to volunteers, losing 170 jobs in the process.
The review will take place in High Court on July 8 and 9.
While Simon Draper is eligible for full legal aid, there is an expectation by the Legal Aid Agency that some funds are raised as contribution to the costs of running the case.
This is why the campaign has set up a legal fund to cover up to £7,500 in contributions.
Any money left over after the review will be donated to organisations supporting reading, books or public libraries.
So far, people have already pledged to host book sales, coffee and cake days, and sponsored hair-cuts.
Additionally, The Library Campaign, a charity which supports public libraries, has donated £1,000 to the cause.
However, campaigners are still asking residents to get involved and help them raise money, with all ideas welcome.
Simon Draper said: "To be given such a large sum by this highly respected national charity is just brilliant, a real boost for us and all 23,000 Lincolnshire people who signed petitions against the council's plan.
"When the judicial review goes ahead in July, Save Lincolnshire Libraries will have been campaigning for over a year, and they are all volunteers battling a fully funded council."
Julie Harrison of Save Lincolnshire Libraries added: "This amount of support from a national institution indicates the crucial nature of our campaign.
"People across the county have been horrified by the destruction of the Lincolnshire library service, and it's now clear that people outside of Lincolnshire believe in our fight too."
Anyone wanting to contribute to the cause can use the campaign's donation page to pay via PayPal.