June 13, 2014 3.36 pm
This story is over 113 months old
Will a 300-year-old manuscript change Robert Grosseteste's story?
Hidden history: Lincoln church historian and academic at Bishop Grosseteste University questions the tale of Lincoln's most famous bishop after uncovering a 330-year-old document.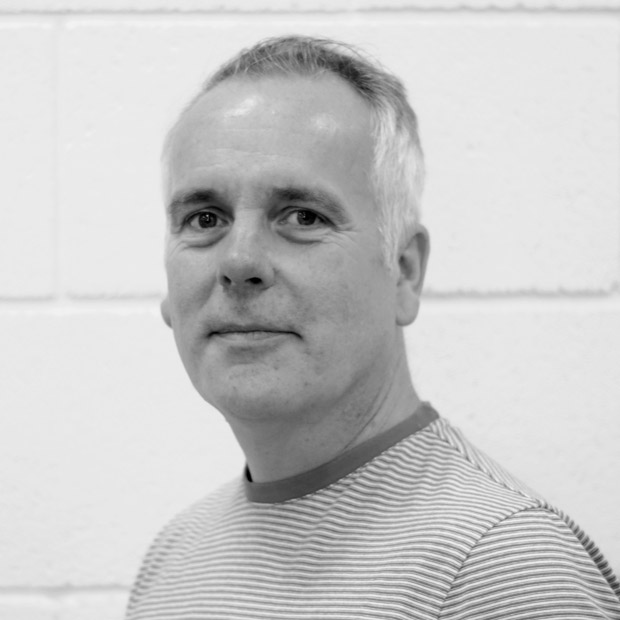 As a church historian and academic theology co-ordinator at Bishop Grosseteste University in Lincoln, I have had the privilege of working alongside some of the world's finest Grosseteste scholars. Imagine my excitement when I received a phone call from an antiquarian in Spain who had discovered a 300-year-old manuscript about Lincoln's most important bishop.
Robert Grosseteste was an English statesman, scholastic philosopher, theologian, scientist and Bishop of Lincoln during a crucial period in the religious history of this country in terms of toleration.
My involvement with this project came about because I had just edited a book about Robert Grosseteste. This was a collection of essays by some of the world's finest Grosseteste scholars, it was called Robert Grosseteste, his thought and its Impact.
When this came out, it received quite a bit of attention: most importantly for me it received the attention of an antiquarian working at a Catholic seminary in Spain. He had there an old hand-written biography of Robert Grosseteste which had never been published.
After three centuries of collecting dust, he was anxious that it be brought to light. One afternoon I was sitting at my desk and the phone rang from Spain, telling me about this manuscript and asking me if I would be interested in editing it for publication.
I could hardly contain my excitement. It's certainly the most important thing that has happened to me in my academic career and it is the kind of thing that a scholar hopes might happen maybe just once in their lifetime.
I now have a digital version of the script which I have been working on. So far I have been able to ascertain that it was written in 1766 by an English Catholic Priest called Philip Perry.
He was in Spain because he was in charge of a seminary that trained English Catholic priests. At this time, they were forbidden to train in England.
The reason this document is so important is precisely because it is Catholic. Since the English Reformation Protestant scholars had written biographies of Grosseteste claiming him as one of their own.
Even though he lived five centuries before Protestantism, this was easy to do since he often argued with the popes of his time. There was even a story that his ghost appeared to Pope Innocent IV to berate him for being corrupt. According to the legend, the Lincoln Bishop hit the Pope in his side with his staff and shortly after he died.
Because of stories like this, authors such as the famous John Foxe, who wrote the incredibly popular book on martyrs called Acts and Monuments could claim that Grosseteste should be considered an English Protestant.
In the academic community we have always regretted that a Catholic reply to these claims never existed. In fact it did, all this time in Valladolid, Spain.
Philip Perry writes his 'Life of Grosseteste' primarily with the intention of claiming him back for the Catholics and this makes it both rare and fascinating. Like most histories that were written at this time, it is an argument.
That is effectively why the biography was never published, because in 1766 Catholics in this country were very close to emancipation and the leaders of their Church were very frightened that this biography would cause trouble and harm their cause. We also have letters from English bishops at this time telling the author to suppress his work.
I have been able to find out that there is only one other copy of this manuscript. It was brought to Britain by Perry's friend, and is currently housed in the Catholic Archives in Edinburgh.
The most exciting things about this manuscript's discovery are twofold. Firstly, not only does it tell us so much about Grosseteste, but it tells us so much about the author's time. The eighteenth century was a crucial period in the religious history of this country in terms of toleration. Laws were passed that gave greater freedom to Catholics at the same time as popular disturbances like the Gordon Riots were taking place against them. This biography and its suppression reflect all these tensions.
Secondly, it is important in the campaign to have Robert Grosseteste made into a saint. Some years ago, I wrote to the Vatican calling on them to recognise his great achievements by canonisation. It always frustrated me at the time that I had little evidence to support my claim. Well, in a coincidence that verges on the miraculous, it so happens that not only is Perry's biography the story of Grosseteste's life it is also a plea for his canonisation, and what's more an important Catholic scholar.
Perry makes a great case for Grosseteste. A case that was not allowed to be aired in the eighteenth century. I am more than delighted to be involved in ensuring that it is aired in the twenty first.
I am also delighted to be making available to the world, 300 years after its completion, a fascinating history of Lincoln's most important bishop and will be making the trip to Spain in the near future in order to finish the project.