July 7, 2014 8.54 am
This story is over 111 months old
LEP secures £40m funding for key Lincolnshire projects
Huge investment: The Greater Lincolnshire LEP has managed to secure £40 million funding for the next two years on key projects.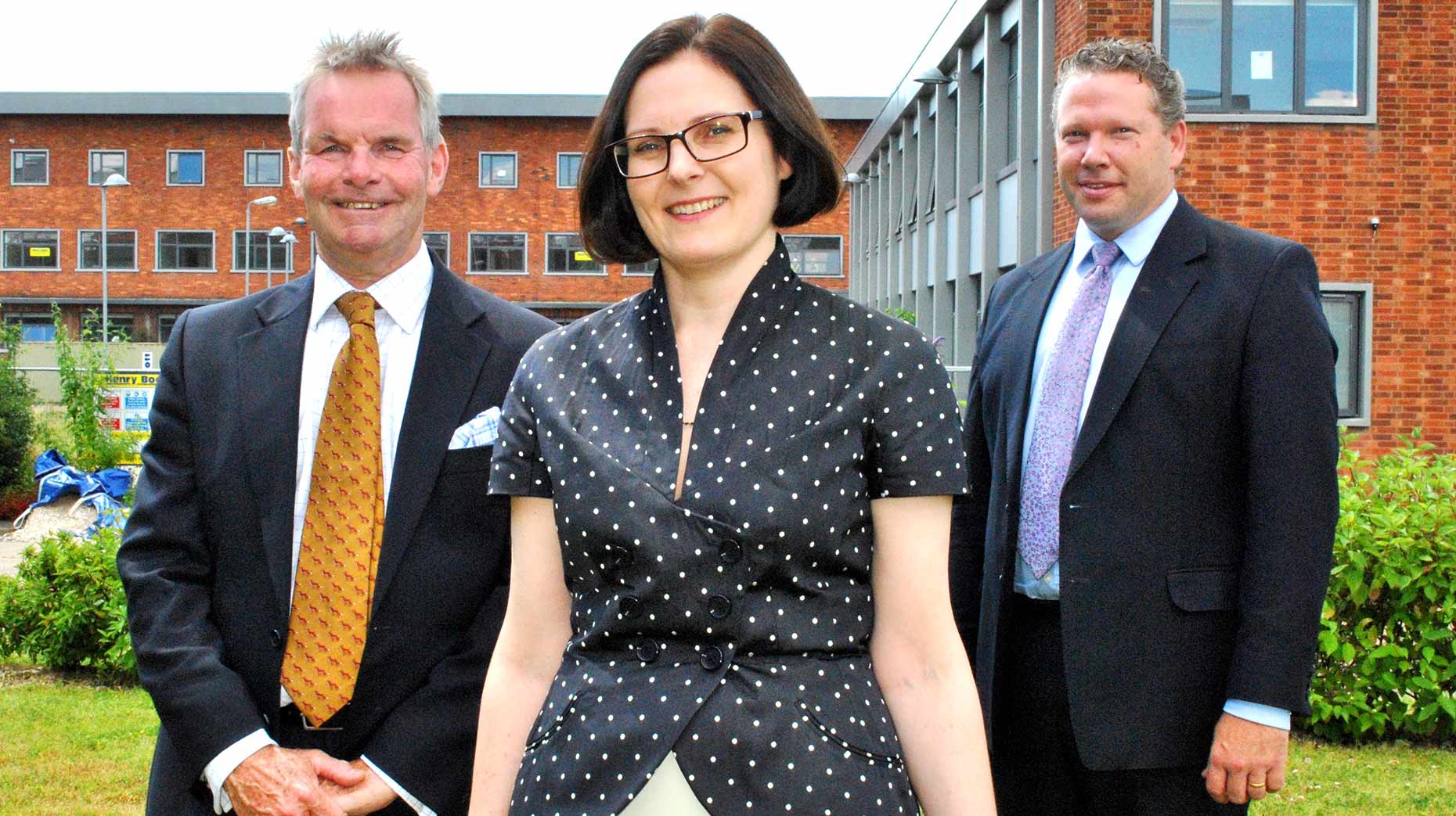 The Greater Lincolnshire Local Enterprise Partnership (LEP) has gained £40 million in funding from government for key infrastructure projects, with more earmarked for the future.
The government announced its Growth Deal on July 7, which meant a number of local projects were signposted funding, totalling £39.86 million, plus another £27.5 million in future.
The funding will help the LEP build infrastructure, create jobs and train local people.
Projects which secured the funding from the Growth Deal for 2015-16 are:
Grantham Southern Relief Road – £16 million
Boston Quadrant – £4.75 million
Boole Technology Centre, Lincoln – £3.38 million
Unlocking Rural Housing – £4.13 million
Bishop Burton College – £7.5 million
Skegness Countryside Business Park (including the western relief road) – £4 million
According to the LEP, the projects will create 1,857 new jobs, deliver 2,300 new houses and lever in an additional £94 million in investment.
Ursula Lidbetter, Chair of the Greater Lincolnshire LEP, said: "The deal we have secured represents a major boost to our economy.
"We have worked very hard to achieve this very positive outcome in the face of some stiff competition from other regions.
"From the moment we were invited by Government to put together our strategic economic plan, we worked with our local partners to develop our assets and address our key economic challenges across Greater Lincolnshire before outlining the proposals that will bring about sustained economic growth.
"Not only will the Growth Deal support job creation, it will also improve our skills base and allow us to invest in our infrastructure to meet the economic needs of the future."
Councillor Martin Hill, Leader of Lincolnshire County Council, added: "We put in a strong bid with a range of exciting projects which demonstrate Lincolnshire's potential for growth.
"And the size of this investment clearly shows that we've convinced Government that the county is a good place to do business.
"I'm particularly pleased with the significant contribution towards Grantham's southern relief road, which will be of real benefit to the town both in easing congestion and driving economic growth.
"We can now focus on bringing all these ambitious plans to fruition, helping to both safeguard and create jobs locally."
The Growth Deal covers a two-yar investment period, offered to LEPs nationally.
The further £27.48 million will be used in 2016-17, subject to approval and be funded on another round of projects:
Lincoln East-West Growth Corridor – £3.1 million
Grantham College – £2.28 million
Transport Hub in Lincoln – £11 million
Access to Employment A16/A46 – £4.2 million
Skegness Sustainable Transport – £4.0 million
Lincolnshire Lakes Blue and Green Infrastructure, Scunthorpe – £2.9 million
Councillor Chris Shaw, Leader of North East Lincolnshire Council, said: "This is really exciting news and demonstrates that once again North East Lincolnshire Council is securing funds to assist the industries in our area to flourish.
"There is no escaping that we have seen some challenges in this industry over recent years but we have also seen some fantastic investments too.
"Securing these funds with the support of one of our key partners means we will see further investment in the area which will stimulate the local economy, create jobs and supports the council's key priorities to create a stronger economy and stronger communities."