July 7, 2014 8.40 am
This story is over 89 months old
Lincoln builders swap their tools for ice cream
National Employee Ownership Day: Staff at Lindum Construction celebrated being shareholders in the company with an ice cream.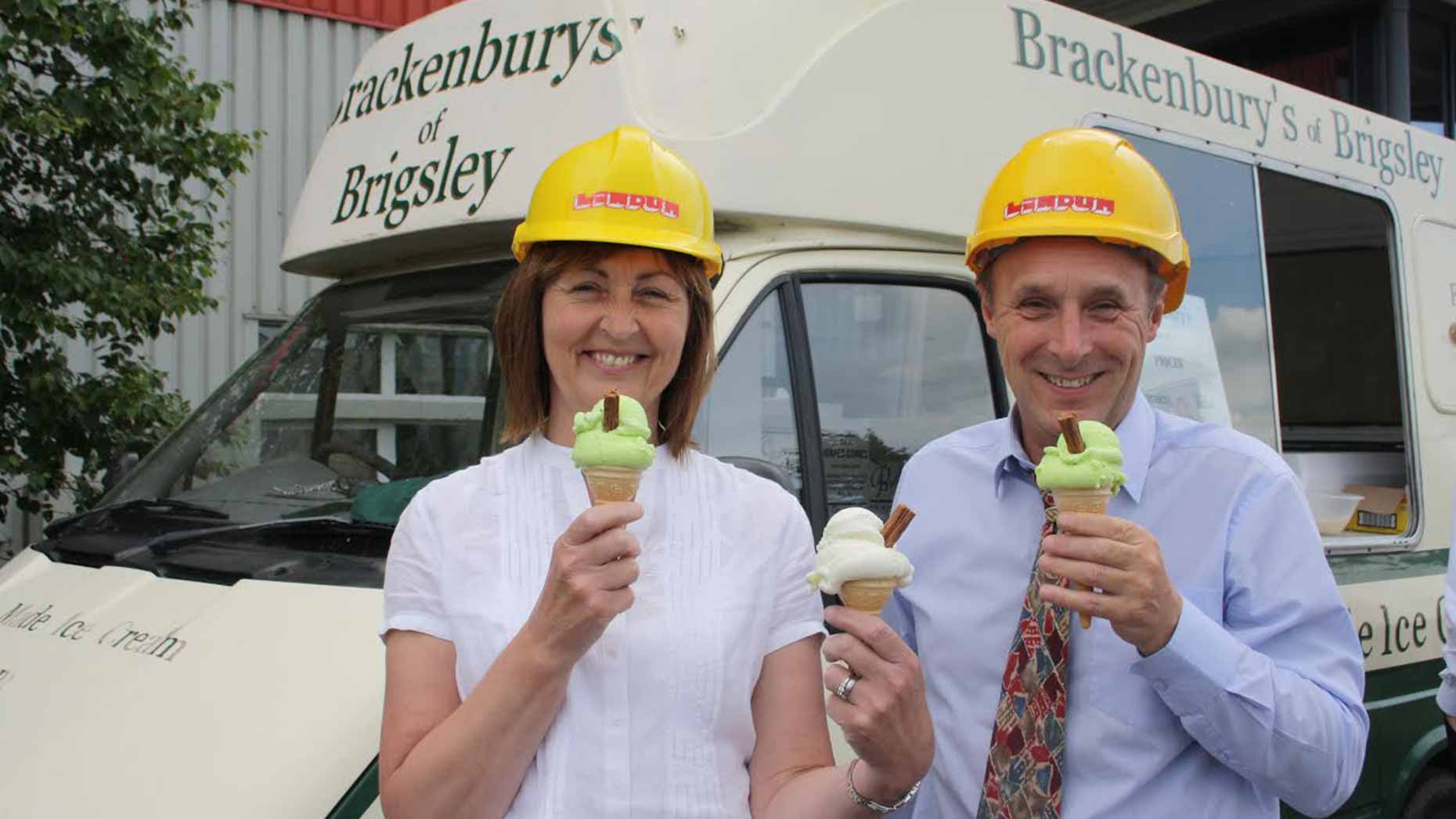 A Lincoln construction company celebrated National Employee Ownership Day by rewarding all its staff with ice cream.
As part of Lindum's day, the construction company's staff put down their tools and enjoyed a ice cream, straight from an ice cream van.
The annual event is organised by the EOA (Employee Ownership Association) in order to promote the benefits of employee ownership.
When becoming an employee owned company in 1994, Lindum Construction officially became apart of the EOA group.
This group, along with 400 other organisations includes national companies such as The John Lewis Partnership. The majority of employees at the Lindum Group are all shareholders in the company.
This year Lindum was named as the top construction company in 'The Sunday Times Top 100 Best Companies in the Uk to work for' and overall The Lindum Group was ranked 15th.
Managing Director of Lindum Construction, Simon Gregory, said: "Lindum is proud to be a member of the Employee Ownership Association and one of the very few construction companies to be owned by its employees.
"Being an employee owned business for the past 20 years has certainly contributed greatly to our company's continuing success with a dedicated workforce who take extra pride and care in their work because they have a share in the company and its future."