July 8, 2014 10.10 am
This story is over 89 months old
Lincolnshire 'health champions' trial new patient plans
City pilot: Teams of Lincolnshire 'health champions' will be launched this summer to create individual plans for hundreds of patients.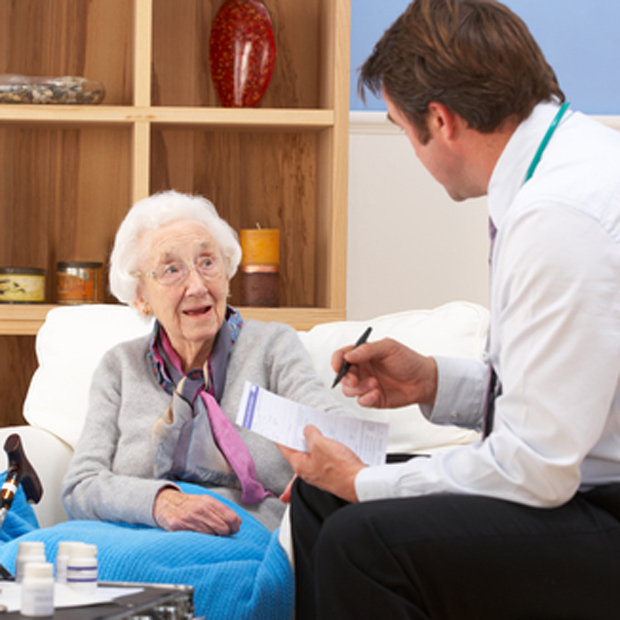 Teams of Lincolnshire 'health champions' dedicated to creating individual plans for hundreds of patients will be launched this summer.
The new teams will be set up in Lincoln City South, Skegness, Stamford, and Sleaford and will be starting work in late summer. They are likely to range in size from 25 to 35 staff.
It is hoped the teams will help ease the pressure on front-line services by dealing with problems at an early stage and avoiding the need for hospital stays.
The pilot project will see the most at risk patients given a personal care plan and their own care co-ordinator to ensure they get the services they need when they need them.
The champions will form a key part of the first wave of neighbourhood teams set up as part of the Lincolnshire Health and Care programme's review of health and care across the county.
Each team will include professionals from a wide range of services – from social care and community nurses to GPs and therapists. The aim is to bring together professionals from different bodies to create a single team devoted to their community.
Once launched, the teams will identify patients most at risk of health and social care problems and decide how best to manage their needs.
A specifically tailored individual health and care plan will then be created for each – and their designated 'health champions' will ensure they are helped through every stage of that plan.
They should ensure the right services are delivered at the right time and ensure patients who have to go into hospital have the right support in place when they are discharged.
Once the most at risk patients have been assessed, the teams will begin the process of identifying and meeting hundreds more who will benefit from the process.
The LHAC team is currently working with IT specialists to find a way of allowing the teams to share data and records to avoid patients having to complete assessments several times for different services and enable better information sharing.
LHAC's board has decided to create the four first wave areas to test the neighbourhood teams concept and ensure the systems are perfected before rolling out the system across the county.
Evidence from where neighbourhood teams have been implemented elsewhere has demonstrated that they can have a significant impact in keeping people healthy and well, and out of the hospital system.
Those early implementation areas have been chosen to reflect different types of communities – and include urban and coastal areas, market towns and rural communities – to make sure all avenues are explored.
The neighbourhood teams are one element of an innovative new approach being developed by LHAC – made up of senior people from all 11 major providers and commissioners of health and care in the county.
Other proposals include the creation of a network of urgent care centres across the county that will provide a wider range of services seven days a week within local communities.
Dr Brynnen Massey, Clinical Leader and Chair of Lincolnshire East CCG, said: "A central ethos of the LHAC programme is to put patients' needs at the centre of the system and provide them with more services locally.
"These teams are the first step in delivering a real difference in health and care to the people of Lincolnshire and we are confident this is a step forward in creating a modern, innovative and sustainable model for future generations."