August 7, 2014 12.28 pm
This story is over 88 months old
Help wanted to find three missing Lincoln puppies
Missing puppies: A charity is asking for residents' help to locate three high profile missing puppies.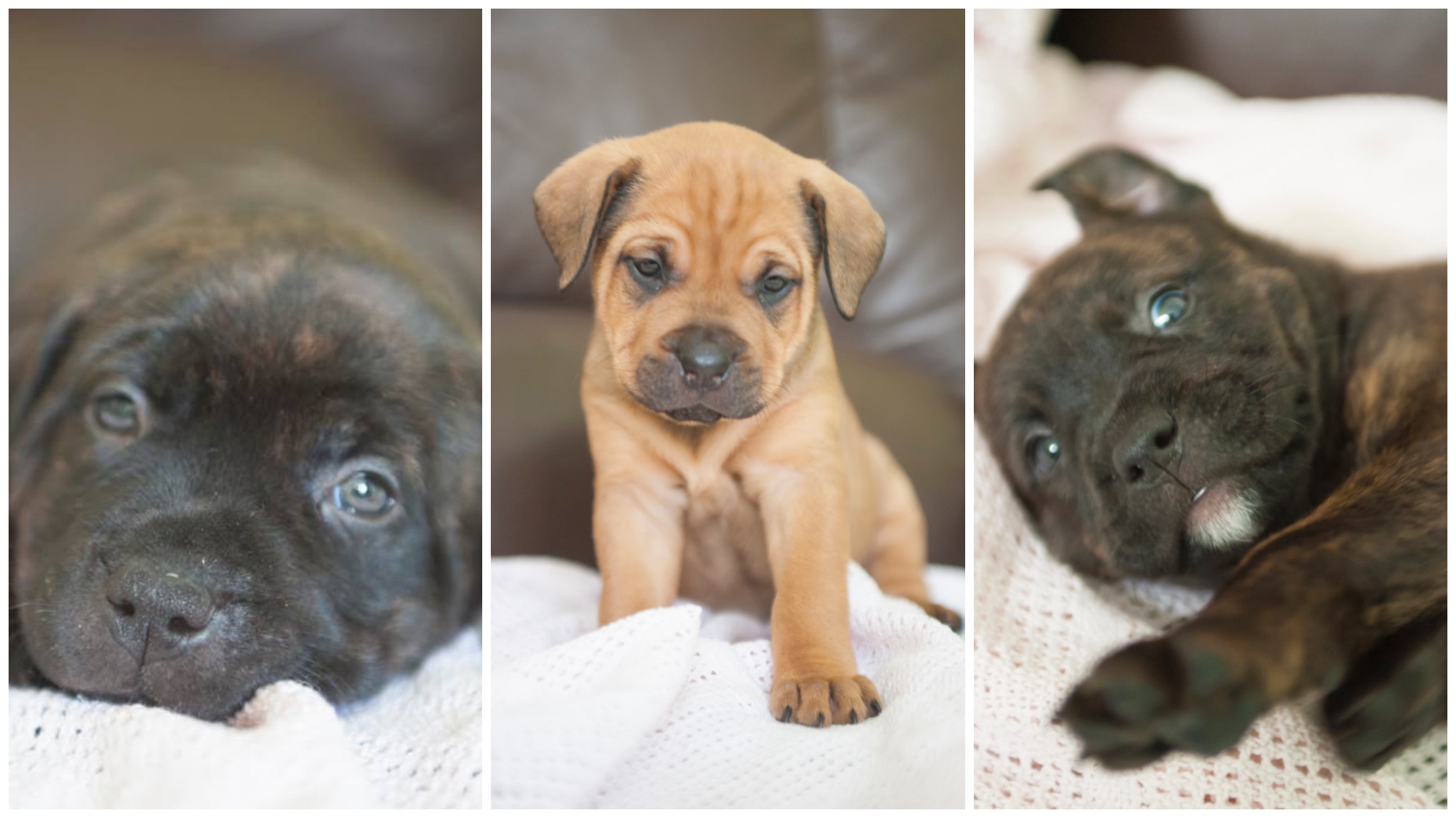 Three of Roxy's 11 puppies have gone missing overnight from their foster home in Lincoln.
As previously reported, Roxy the Staffordshire Bull Terrier cross was rescued from a puppy farm by local charity Bullies in Need (BIN).
Within hours of the rescue, she gave birth to 11 puppies, which the charity and generous residents helped Roxy care for.
Now, at eight weeks old, the puppies were preparing to find their new homes, with six already being snapped up.
Unfortunately, three of the female puppies — Yasmin, Lucy and Tara — have gone missing overnight on August 6-7 from their foster home in Lincoln.
According to BIN volunteer Sally Turzanski, these are the only puppies out of five staying at the home that have gone.
The puppies taken are described as two brindle and one beige, all of which are microchipped.
Yasmin is brindle and has a white chin, while Lucy is a darker brindle. Tara is the beige puppy, and her markings make her look similar to a Shar Pei breed of dog.
Lincolnshire Police are also aware of the incident, but are yet to visit the scene to assess if the puppies have been stolen.
Bullies in Need are asking residents to spread the word about the puppies in order for them to be returned, and ask anyone with any information to get in touch.
Information should be passed on to Lincolnshire Police by calling 101, quoting incident number 127 of August 7. Or call Crimestoppers anonymously on 0800 555 111.