August 22, 2014 3.50 pm
This story is over 88 months old
Unauthorised campers leave Hartsholme Park
Moving on: Unauthorised campers in a Lincoln Park left the premises after they were served an eviction notice.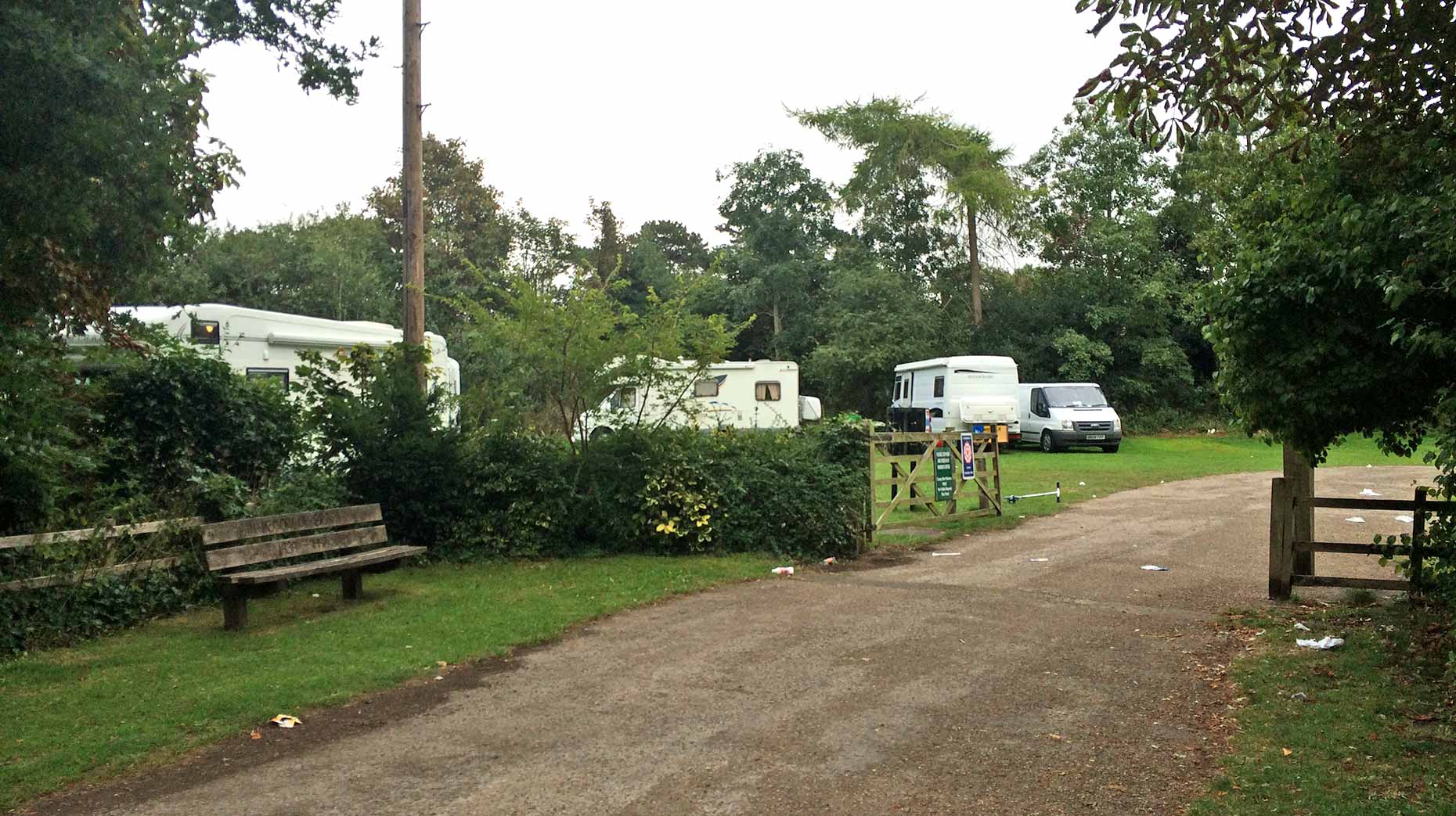 Unauthorised caravans pitched up in the campsite area of Hartsholme Country Park in Lincoln have moved on.
On the afternoon of August 22, the group of 15 caravans started leaving the premises, after being issued an eviction notice by the City of Lincoln Council on August 21.
Lincolnshire Police were also on site to help reassure local residents and staff at the park.
The City of Lincoln Council issued the camp a notice allowing them 24 hours to leave the site.
All caravans left the camping site by 4pm on August 22.
Steve Bird, Assistant Director of Communities and Street Scene at the City Council said: "We are sorry to all those who have had their camping visit to Lincoln spoilt, and indeed to anyone who has had their visit to Hartsholme Country Park disrupted.
"The travellers have occupied the site without authorisation, causing disruption to those who have already booked and paid. The city council has taken prompt action to fulfil all its legal obligations necessary to enable it to commence formal legal proceedings against this illegal encampment.
"We have been working with the police to try to quickly reach a solution and the police are assisting with the consideration of alternative options. We are content the council has taken all possible steps available to it to force removal. We expect things will return to normal shortly and thank the local community for their patience."
As previously reported, the group arrived at the park at 10pm Tuesday, August 19 and allegedly offered to pay for the pitches.
However, the pitches were already pre-booked. The group parked up anyway, leading staff to cancel bookings with scheduled campers and staff having to reimburse fees.
Toilet blocks have been vandalised since August 19 and litter was mounting at the campsite.
As of June 11, the City Council works with unauthorised encampments alongside Lincolnshire County Council in a joint protocol.
This means residents and those in unauthorised encampments in Lincoln are given a fair and consistent response from council, with both needs addressed.