Funding boost will improve Lincoln to Nottingham train service
More and faster trains: Faster rail links and additional trains between Lincoln and Nottingham will be introduced after a £2 million boost of government funding.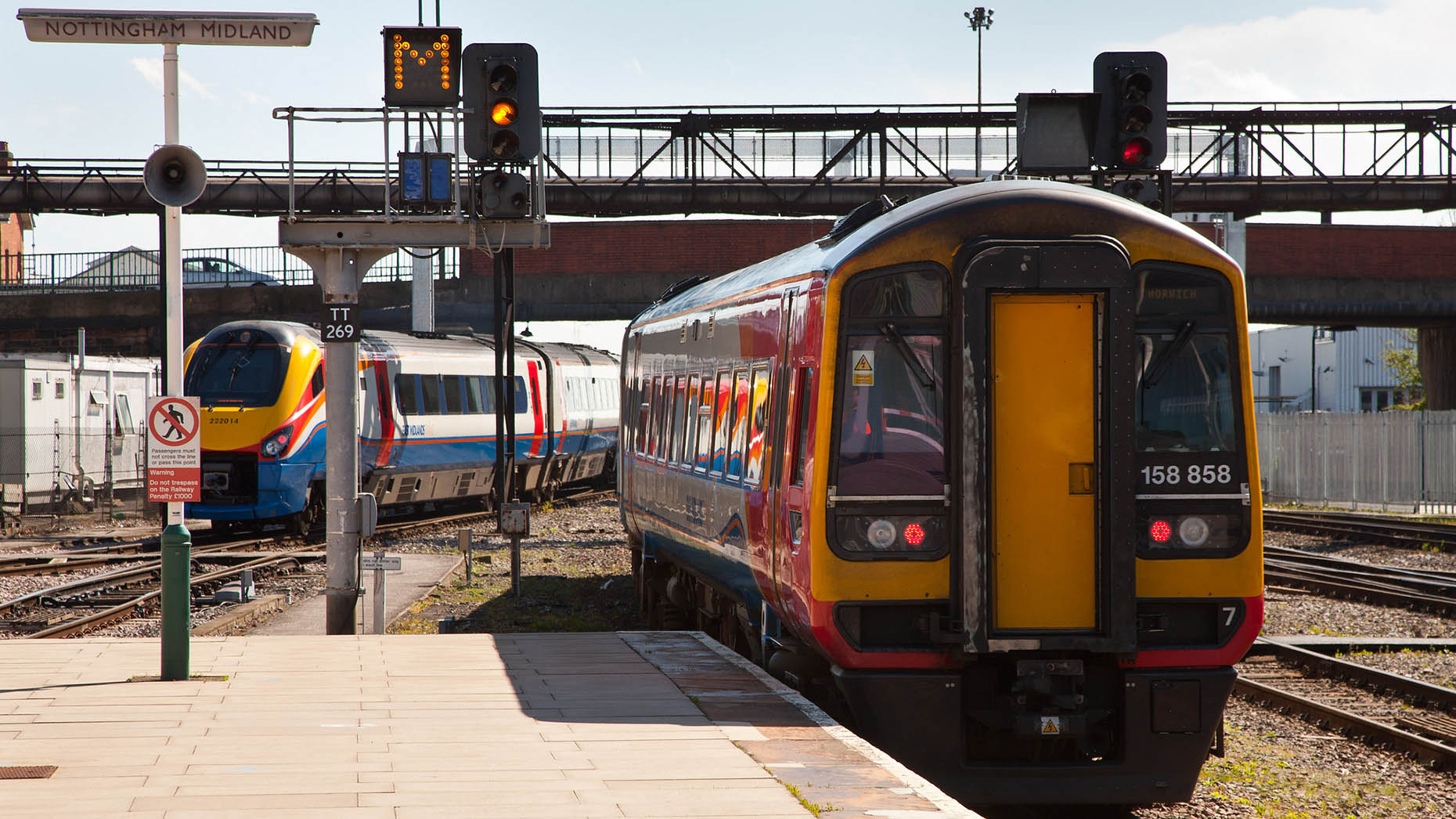 Faster rail links and additional trains between Lincoln and Nottingham will be introduced after a £2 million boost of government funding.
East Midlands Trains announced the package of improvements will see a new timetable from May 2015.
A combination of extra carriages and timetable enhancements will see faster journey times introduced on many services between Nottingham and Lincoln and additional trains between Newark and Nottingham.
The new timetable will also deliver extra services for passengers in Hykeham, as well as stations between Nottingham and Newark Castle, including Carlton and Burton Joyce.
Proposals have been developed in partnership with the Department for Transport, Nottinghamshire County Council, Lincolnshire County Council, Nottingham City Council, Lincoln City Council, Newark & Sherwood District Council, North Kesteven District Council, Gedling Borough Council as well as the Local Enterprise Partnerships for Derby, Derbyshire, Nottingham and Nottinghamshire (D2N2) and Lincolnshire.
The key improvements being introduced are:
Additional 24 trains every weekday between Newark and Nottingham
Faster journey times on 16 Nottingham-Lincoln services
11 additional daily stops at Hykeham
Extra morning and evening peak train between Lincoln and Nottingham
Extending the Matlock-Nottingham services to Newark Castle, providing 13 additional trains per day from Nottingham to Newark Castle
Providing additional calls at all of the intermediate stations between Nottingham and Newark Castle
The news comes after Lincoln business representatives and politicians made an urgent case for better rail links for Lincoln and the surrounding areas.
Rail Fair started a petition earlier this year calling for the government to take action over proposals to improve the service.
Lincolnshire County Council's Access LN6 team has been working with East Midlands Trains to negotiate additional stops at Hykeham station since the programme began in 2012.
Transport Secretary Patrick McLoughlin said: "I know how important good rail links are for communities like Newark and Lincoln, which is why we are investing record amounts to deliver better services across the country and boost growth as part of our long-term economic plan.
"Having visited the region this summer, I was struck by the case for making these improvements and I am pleased that passengers will soon benefit from these additional services and faster journey times."
Lincoln MP Karl McCartney said: "Since my election to Parliament in 2010, I have worked assiduously to secure improvements to our City, County and Region's transport infrastructure.
"These improved train services for passengers travelling between Nottingham and Lincoln are very much a reflection of the representations that I and other Conservative Members of Parliament in Lincolnshire and Nottinghamshire have made to Conservative Transport Ministers, both formally and informally, including in the Nottingham to Lincoln Railway Line Adjournment Debate in the House of Commons on 27 January this year.
"As I told the then Minister for Rail in that Debate, the Lincoln-Newark-Nottingham service is well below the normal standard of all comparable routes in all key respects – frequency, speed, capacity and onward connections.
"Therefore these additional trains and reduced journey times are to be warmly welcomed and clearly show that Conservatives in Government are on our side."
Richard Davies, Executive Councillor for Highways and Transportation at Lincolnshire County Council, said: "We are delighted with the recent announcement that rail services between Lincoln and Nottingham will be improved.
"In particular, additional stops at Hykeham station will support the good work we have already done to improve facilities for passengers at Hykeham Station, and the work Access LN6 is doing to encourage sustainable travel to and from work."
David Horne, Managing Director for East Midlands Trains, said: "The East Midlands region is home to some of the UK's most important cities and towns and we have had a long standing aspiration to improve the train service between Nottingham and Lincoln – two of the region's major cities.
"The introduction of these new services will provide our customers and the communities on our network with the improvements that this region deserves and will help to deal with the increasing number of passengers using this vital rail corridor."