More Lincoln Cathedral turret tours added by popular demand
Last chance: Due to the popularity of the Lincoln Cathedral North West turret tours, visitors will have one last chance to grab a place on some added dates.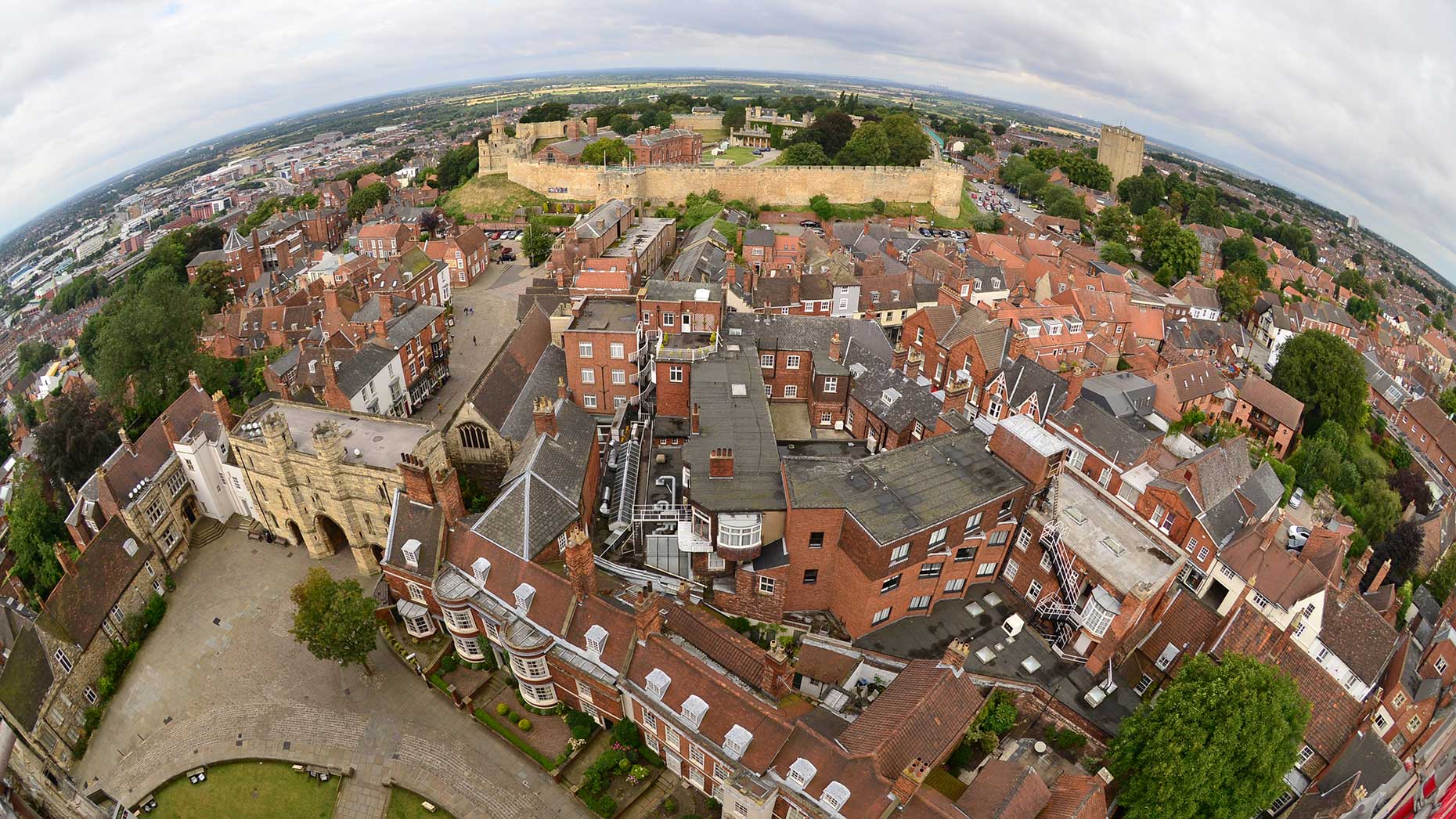 Unique Lincoln Cathedral turret tours, scheduled initially for one day only, are back after the first round of 135-foot-high assents were so well received.
After the tours from the North West Turret restoration scaffolding were launched last month, a second day was added due to high demand.
Almost 100 people scaled the turret, which is undergoing a £1.2 million restoration, raising around £2,500.
Attendees learned about the project and took in spectacular Lincoln views.
The work will see the turret through the next century, and there will not be scaffolding on it again in that time.
Due to its popularity, places for two more days of unique guided tours will be up for grabs for 100 people between Friday, September 26 and Saturday, September 27.
Tours will take place at 9am, 11am, 1,25pm and 2pm on the Friday, and 10.15am, 11am, 1.15pm and 2.15pm on the Saturday.
The 45 minute tours will cost £25 per person and will be available by contacting the cathedral on 01522 561614 or [email protected]
Due to the nature of the tours, which are accessed by a lift and stairs, there will be no provision for disabled access and those with health issues. There is also an age restriction of 18 years for the tours.
Alex Schimmel, the Cathedral's Events Manager, said: "There has been a huge amount of interest in the tours from all over the county.
"We really want to give as many people as we can, the opportunity to see this spectacular and normally off-limits part of our magnificent building.
"Our hope is that the tours will go some way to contributing towards the massive cost of maintaining and restoring the turret."