September 24, 2014 9.31 am
This story is over 91 months old
Red Arrows get new team leader for 2015 season
Top pilots: The Red Arrows have a new team leader for the 2015 season, along three new pilots they recruited this summer.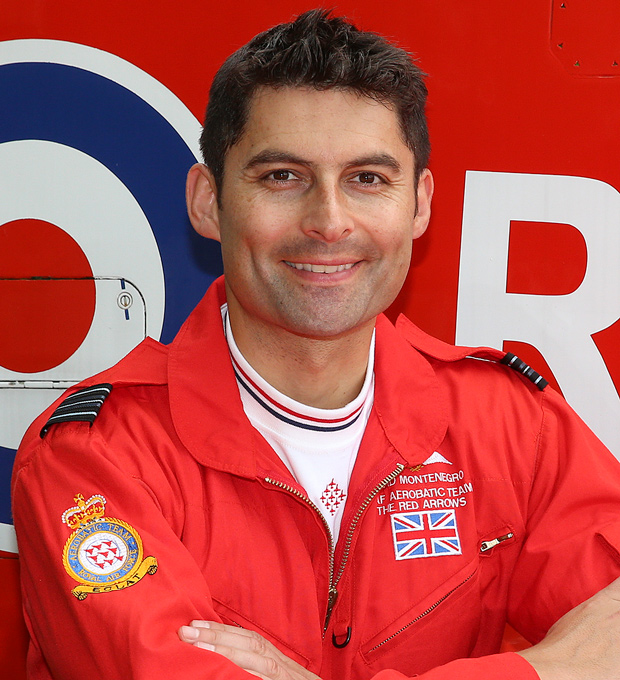 The RAF Scampton-based Royal Air Force Aerobatic Team, the Red Arrows, have appointed a new team leader in the take off to their 2015 season.
The Red 1 seat will be filled by Squadron Leader David Montenegro. He will be taking over from Squadron Leader Jim Turner.
The 2014 display season, and Squadron Leader Turner's three-year post, will be concluded with a final display on Sunday, September 28 in Malta.
The latest recruits, together with Red 1, are now at RAF Scampton beginning their intensive seven months of training before the 2015 season is expected to start at the end of May.
The 2015 team will comprise of pilots:
Officer Commanding, Royal Air Force Aerobatic Team: Wing Commander Martin Higgins
Red 1 and Team Leader: Squadron Leader David Montenegro
Red 2: Flight Lieutenant Michael Bowden
Red 3: Flight Lieutenant Emmet Cox
Red 4: Flight Lieutenant Stew Campbell
Red 5: Flight Lieutenant Thomas Bould
Red 6 and Synchro Leader: Flight Lieutenant Mark Lawson
Red 7 and Synchro Two: Flight Lieutenant Steve Morris
Red 8: Flight Lieutenant Olly Parr
Red 9 and Executive Officer: Flight Lieutenant Joe Hourston
Red 10 and Supervisor: Squadron Leader Mike Ling
Having flown as a team pilot between 2009 and 2011, this will be Sqn Ldr Montenegro's second term with the Red Arrows.
The new Red 1 said: "The Red Arrows have a unique, proud and rich heritage and, as a team, has always been able to reach out to all generations.
"In the next three years, we will continue to represent the excellence that is the Royal Air Force and, in particular, aim to engage the young people of the UK, with a tangible display of what dedication, professionalism and teamwork can achieve.
"This is in the hope those watching our displays may be inspired to follow, or work for, whatever aspirations and ambitions they wish to pursue in their own studies and careers."
Sqn Ldr Montenegro was educated at Alleyn's School, Dulwich, where he was a member of the Combined Cadet Force and was awarded an RAF Flying Scholarship in his final year. He went on to gain a BA in politics and theology at the University of Manchester.
He joined the Royal Air Force service in April 1999.
In 2009, he was selected to join the Red Arrows and his first three years with the team culminated in the role of Red 6 and Synchro Leader.
Following this tour, Sqn Ldr Montenegro immediately deployed to Camp Leatherneck, Afghanistan, where he coordinated several US and UK air support and warefare assets.
On returning to the UK, he was posted into the role of Flight Commander on 72(R) Sqn, RAF Linton-on-Ouse, instructing the next generation of Royal Air Force and Royal Navy fast jet pilots.
He said: "It was in this job, earlier this year, that my Station Commander summoned me to his office to tell me the news that I had been selected to become the next Team Leader of the Red Arrows. Mild shock turned to delight pretty quickly and then into celebration."
The Red Arrows, which first displayed to the public in 1965, are based at RAF Scampton near Lincoln, and have performed more than 4,500 times in 56 countries.