October 24, 2014 3.23 pm
This story is over 86 months old
Lincolnshire firefighters to go on four day strike
More strikes: Firefighters in Lincolnshire will be on strike again as the FBU and government fail to come to an agreement over pensions.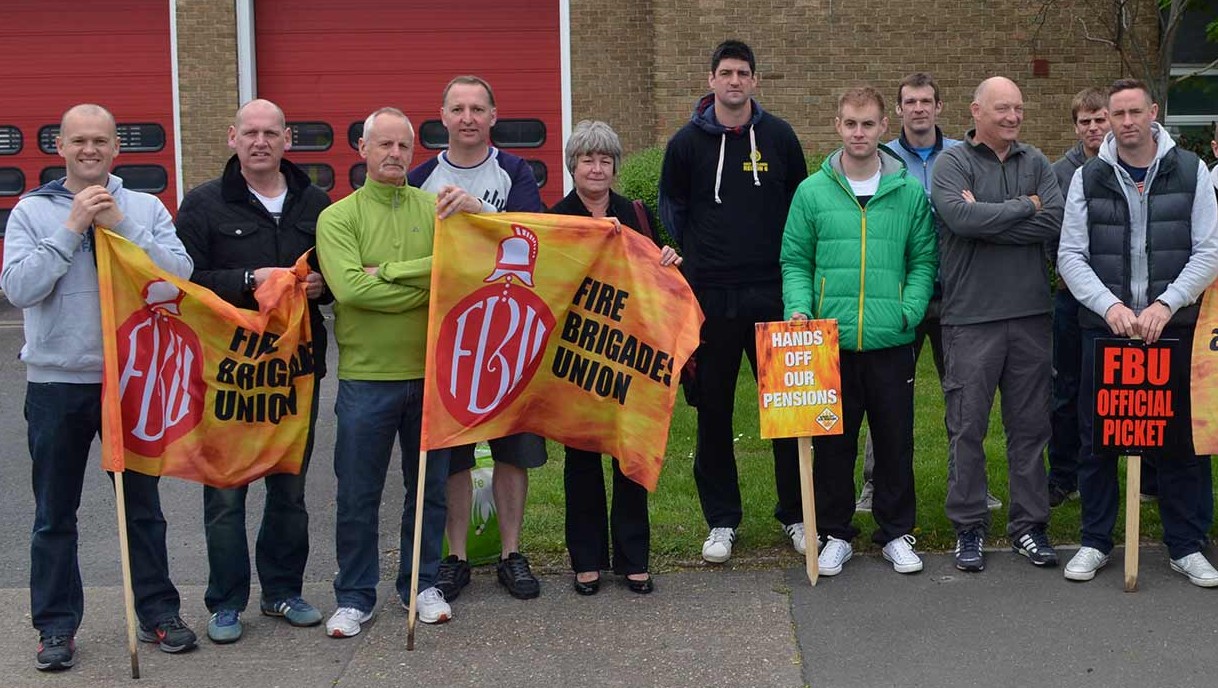 Firefighters in Lincolnshire will take part in four days of strike action over further disputes regarding pensions.
The strike will begin at 6pm on October 31 until November 4 at 6pm.
Strike action has been called for by the Fire Bridge Union (FBU) as the Department for Communities and Local Government (DCLG) has not made any new offer on pensions after two months of talks.
The strike will be another in a long line of strike action for the union, which initially begin strike action in 2013.
Currently, a firefighter with the salary of less than £29,000 now pays around £4,000 a year for a pension.
Additionally, an academic report on firefighter fitness by the University of Bath contradicted the government's unlikely expectation that firefighters should not be offered retirement until 60, where the report concluded that a much higher level of fitness is required for the strenuous job than that of an average 60-year-old.
The FBU would prefer for staff to retire at 55 with their full pension, rather than the required age of 60.
Presently, if a firefighter chooses to retire early due to fitness levels, they will not receive the full pension.
Dave Ramscar, Chief Fire Officer at Lincolnshire Fire and Rescue, said: "Lincolnshire Fire and Rescue has plans in place to ensure that we continue to provide an emergency response within the county.
"We accept that any planned industrial action will impact on our ability to deliver business as usual, but we are confident that the implementation of our plans will enable us to continue to answer 999 calls and to respond to incidents as quickly as possible."
Matt Wrack, FBU general secretary, said: "Firefighters are incandescent following two months of negotiations which have led to no new proposals.
"Firefighters will not stand by and see our members' pension rights destroyed by a government which does not give a damn about the safety or wellbeing of firefighters.
"The public do not want 60-year-olds tackling fires. Everyone understands the stupidity of these plans – except government Ministers.
"We remain committed to resolving this dispute in the interests of our members and the public at large."