November 11, 2014 10.33 am
This story is over 108 months old
Wanted Lincoln man taunts Lincolnshire Police outside their HQ
Still posing: Wanted man Aaron Bee has taken his antics to a new level, deciding to pose outside Lincolnshire Police HQ.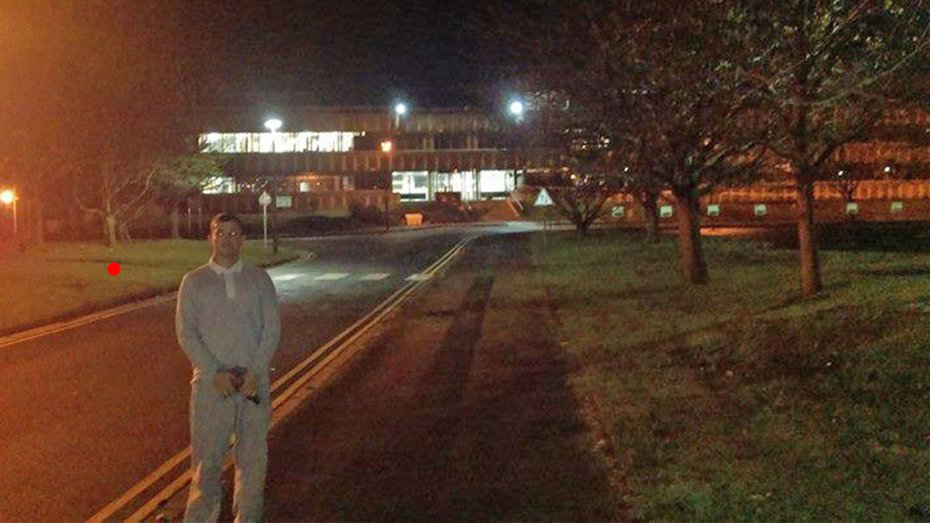 Lincoln wanted man Aaron Bee has been up to yet more shenanigans this week when he visited the Lincolnshire Police HQ in Nettleham to taunt the force.
---
Update 3pm November 11: A man, believed to be Aaron Bee, has been arrested by Lincolnshire Police at around 2pm on Tuesday, November 11.

---
As previously reported, 22-year-old Aaron Bee is wanted by officers in Lincoln in connection with suspected assault and domestic violence in the Lincoln area on October 10 and an assault on October 14.
However, he "rose to fame" after posing outside Lincoln Police Station on West Parade for a number of "selfies" to taunt the force looking for him.
Since the launch of a police appeal for his whereabouts, alongside two other suspected offenders, Aaron has been posting a number of comments and photographs on Facebook.
On November 10, Bee decided to take his activity further by making a visit to Police HQ in Nettleham.
While there, he posed on police vans, signs and near the entrance of the building, holding his thumbs up.
In addition to the photo updates, Aaron has also been posting his exact whereabouts on his Facebook profile, which is open to the public to read.
Updates include [sic] "To say iam that WANTED i have just walked into Tesco to buy a doughnut and to buy some new bits for rabbit hutch carnt be that wanted surely lmao" and "I guaranteed you if I was to walk into Lincoln police station tomorrow and say who I was, they would most probably say 'could you come back tomorrow mate' and let me go."
Previously, officers were reminding the public that Bee's antics are no laughing matter, and that he is the suspect for offences of the "utmost seriousness."
Police also ask that anyone who knows his whereabouts or may be holding him should contact them as soon as possible, as failure to do so could result in prosecution too.
Anyone who has any information is asked to contact Lincolnshire Police on 101 or contact the independent charity Crimestoppers anonymously on 0800 555 111.