January 26, 2015 10.50 am
This story is over 83 months old
Colourful community graffiti wall completed at Sincil Bank
Community art: A group of young people have produced a graffiti painting at Sincil Bank Football Stadium in Lincoln after receiving £2,000 of funding.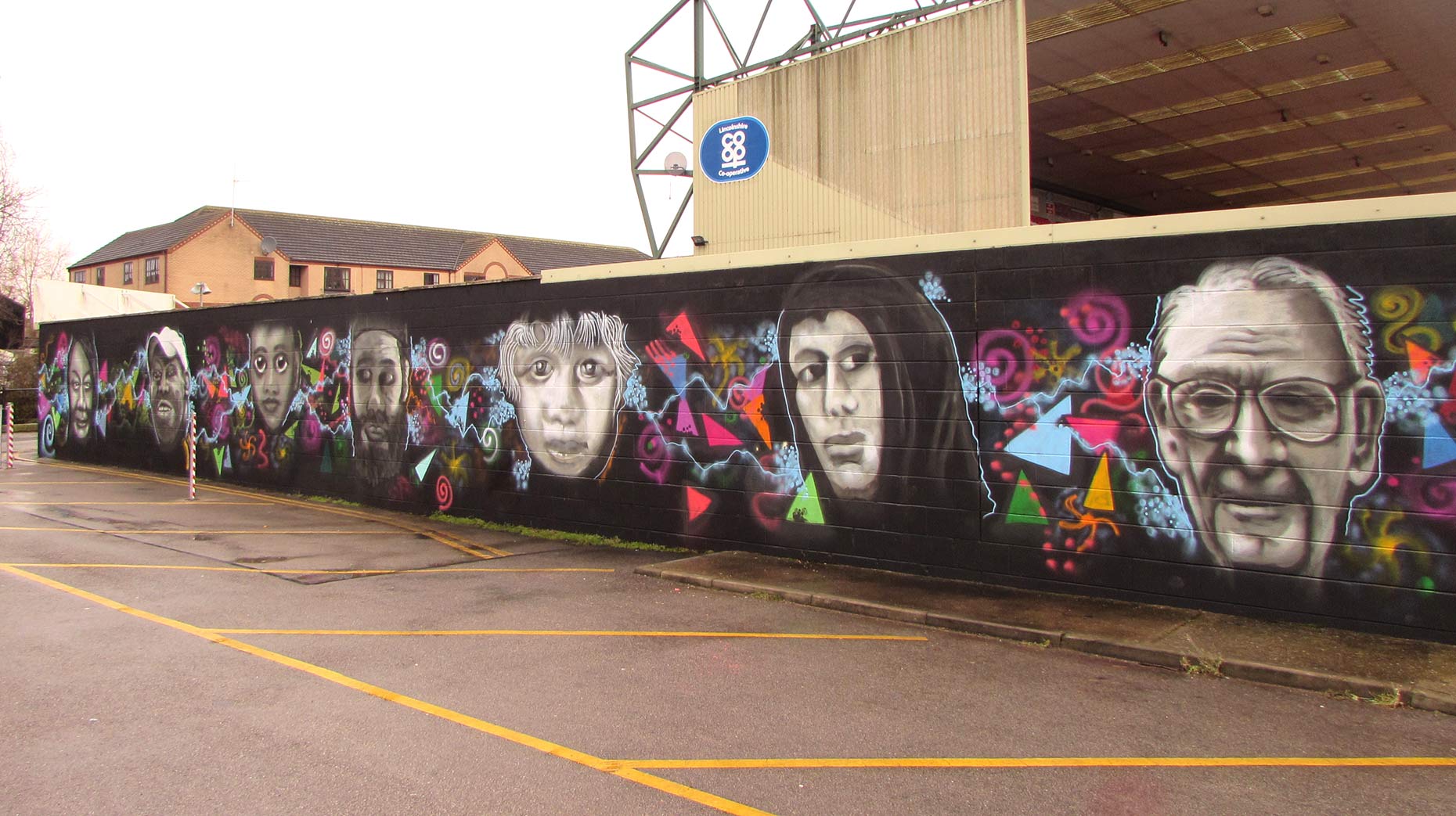 A group of young people with aspirations to regenerate their local area have produced a vibrant graffiti wall at Sincil Bank football stadium after receiving £2,000 of community funding.
The Lincoln Extended-day Activities Program (LEAP) Participation Group applied to The Community Development Foundation to enhance the appeal of the area with community art work.
They were awarded £1,500 from Community First, and an additional £500 from The County Council's Big Society Fund, towards paint and equipment.
The piece was the result of meetings with local graffiti artist James Mayle from Image Skool and the local community asking the question "what does community mean to you?"
The group came up with the idea go incorporating images of faces covering all ages and ethnicities. One of the portraits is of ex-Lincoln City football player "Poacher".
The wall was primed and painted in black masonry paint prior to the graffiti work on January 19,20 and 21. During this time young people and the community worked together on the artwork.
LEAP's Chief Executive Heidi Walton said: "The Community First funding we received to undertake this project, has provided an invaluable opportunity for LEAP's young people to work alongside the community.
"We have helped to create a vibrant piece of art work, to regenerate our local environment, and our clients have learnt valuable skills, and had a positive impact on the local area. I am proud of the energy and enthusiasm shown by all the Team involved in this Community Art Project."