New traffic signal timings to reduce Canwick Road delays
Traffic minimised: A manually operated traffic light system is in place to reduce Canwick Road works delays in Lincoln.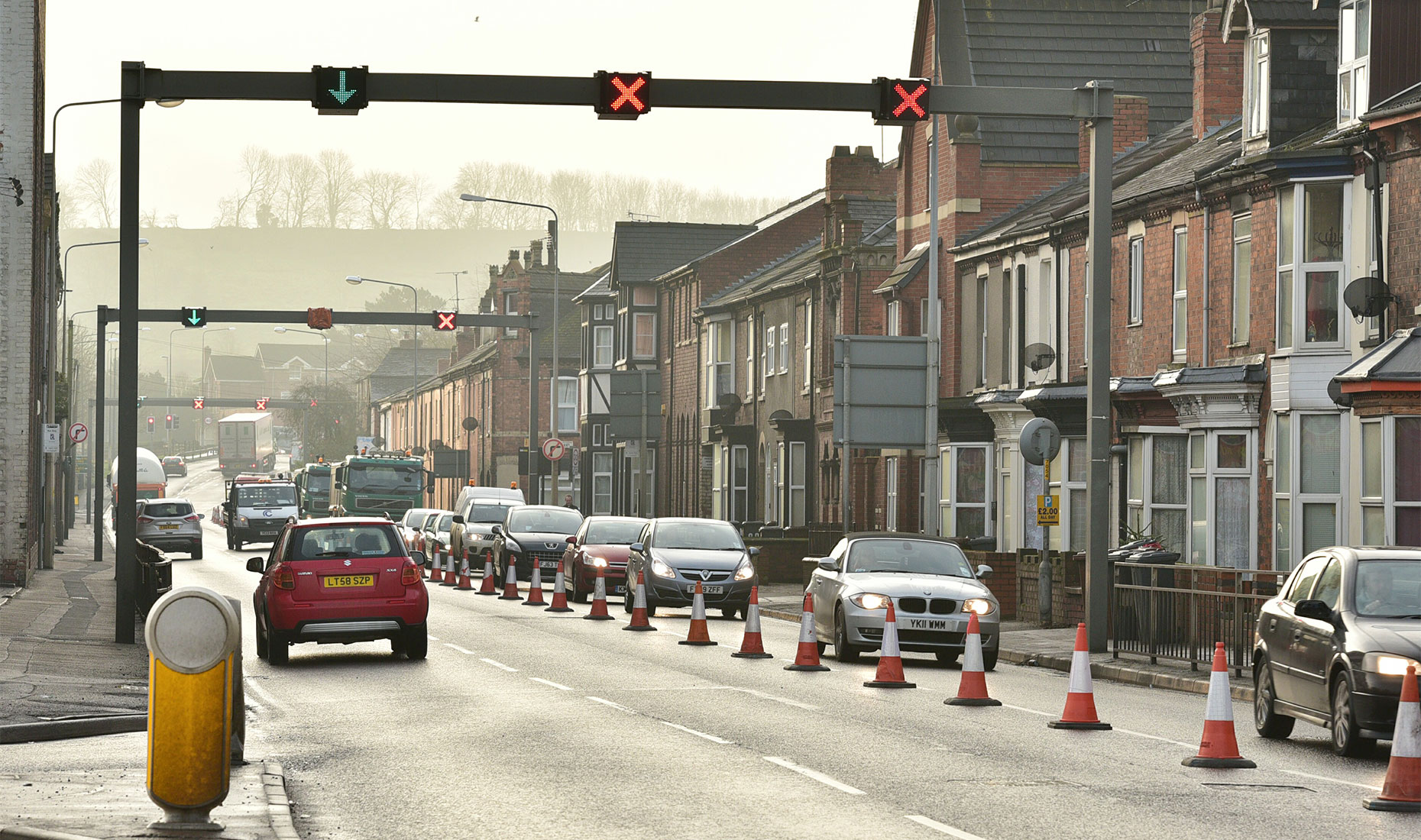 After a week of disruptive works on Canwick Road in Lincoln, Lincolnshire County Council says a new manually operated traffic lights system will reduce queueing.
Although works commenced before Christmas, the bulk of the disruption to motorists in the south of the city began on January 5.
After delays of more than an hour were reported by people coming in and out of the city, the council reviewed its management and made changes to traffic light priorities.
Now, the temporary traffic lights will be manually controlled to minimise queueing more effectively.
Five months of roadworks are ahead for commuters and the management team behind the works are forming the traffic management layout for the majority of the rest of the works.
Alan Aistrup, special projects manager, said: "As was anticipated, last week was difficult with regards to traffic movements as it involved the setting up of the traffic management system and the removal of the traffic islands and tidal flow gantry system within the existing road. This combined with the need to find the optimum traffic light timings has created some congestion issues at peak travelling times.
"This week what will be put in place will form the basis traffic management layout for the majority of the rest of the scheme.
"We also hope to have 'optimised' the traffic signal timings, in addition, the temporary signals will be manually controlled, as required to ensure we minimise traffic in queuing areas as effectively as we can. Our aim is to ensure that on the affected roads any delays due to the work are evenly spread and that they will be reasonably predictable.
"There have been a number of comments from members of the public about people using the outside lane over Pelham Bridge on the approach to Canwick Road and then cutting in at the bottom of the bridge.
"We would encourage people to use this outside lane at all times and then merge in turn at the bottom of the bridge. This will reduce the queuing on Broadgate and Lindum Hill at peak hours and ease the flow of traffic through the area."
The following is planned to take place this week:
Continue preparing the base ground for the retaining wall
Test anchors are to be installed to secure the retaining wall foundations
Works will commence on the structural lengthening of the sub-way culvert on the west side of Canwick Road
Further road widening activities will continue on South Park Avenue, the corner of Washingborough Road and on the west side of Canwick Hill next to the South Common
The layer of road surfacing is to be laid on South Park Avenue, the corner of Washingborough Road and on the west side of Canwick Hill next to the South Common
Drainage works will commence on the corner of Washingborough Road
Traffic signal cables will start to be laid under the road at the South Park Avenue junction
Street lighting works will commence on South Park Avenue
Existing traffic signal equipment will continue to be decommissioned and removed
Virgin media will continue with utility diversionary works along
Canwick Road adjacent to the South Common
British Telecom to commence utility diversion works around
Washingborough Road junction and Canwick Hill