March 27, 2015 2.25 pm
This story is over 104 months old
Extra London to Lincoln trains arriving for Magna Carta events
Tourist transport: As Lincoln prepares for thousands of visitors during its Magna Carta celebration events, extra trains will run between the city and London.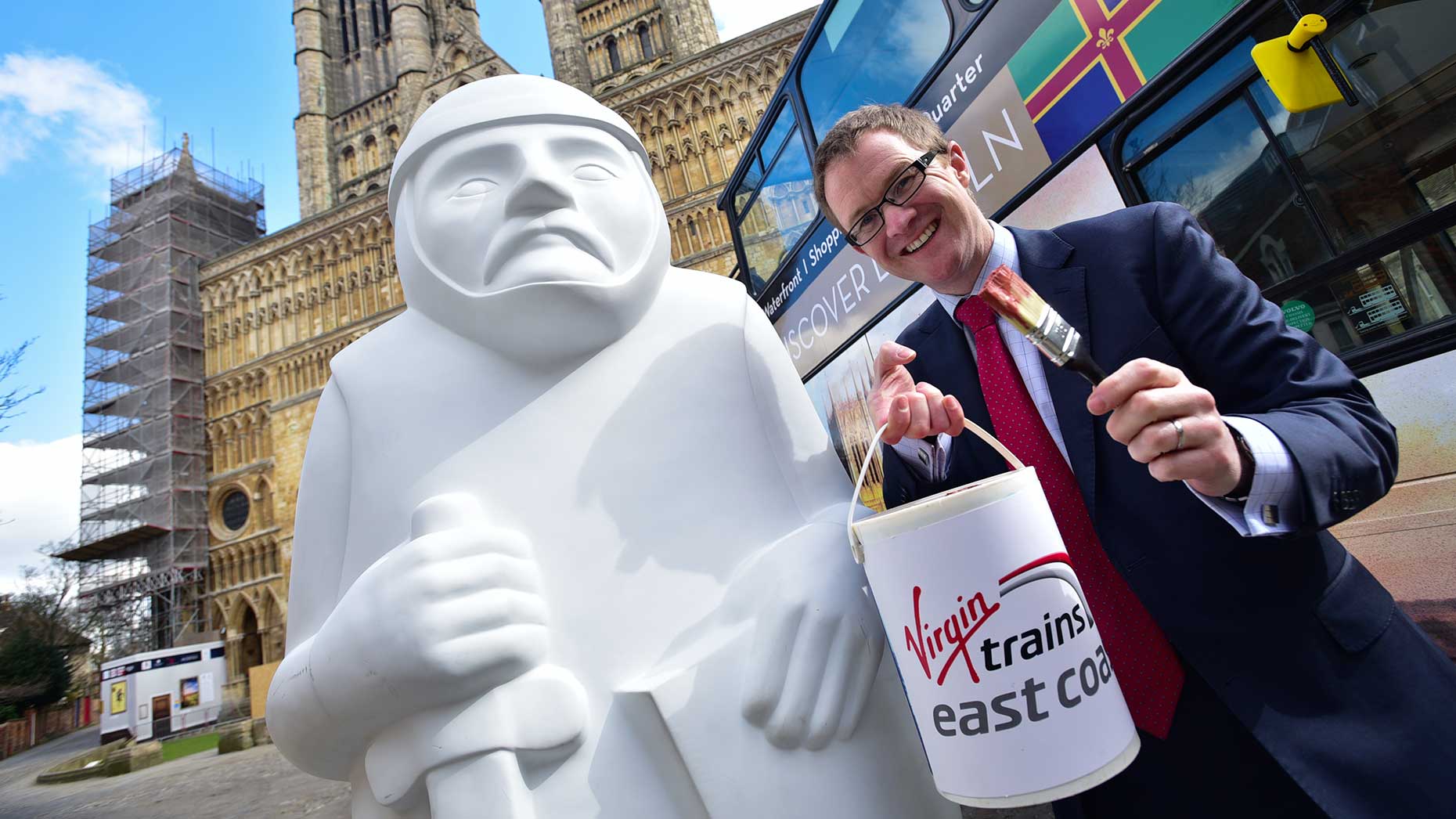 Virgin Trains East Coast has committed to running extra direct trains between London and Lincoln for Magna Carta 800th anniversary events this summer.
The train operator, which took over the InterCity East Coast franchise on March 1, announced on Friday, March 27 that 10 extra services are to run five Saturdays between June and October 2015.
The extra services will run on the following event dates:
Saturday, June 13 – launch of the Lincoln Barons' Charter Trail across the city (trail available daily until September 14)
Saturday, July 25 – Grand Tudor Royal Pageant at Lincoln Castle (event also on Sunday, July 26)
Saturday, August 8 – Medieval Battle of Lincoln Re-Enactment, Lincoln Castle (event also on Sunday 9 August)
Saturday, August 29 – Lincoln Steampunk Weekend (event also on Sunday 30 and Monday August 31)
Saturday, October 24 – Lincoln Frequency Festival (event runs from Friday, October 23 to Sunday, November 1)
On each of these Saturdays, an extra Virgin Trains East Coast service will run at the following times:
London to Lincoln: Departs London King's Cross at 09.10, calling at Peterborough and Newark North Gate, arriving in Lincoln at 11.01
Lincoln to London: Departs Lincoln at 16.48, calling at Newark North Gate and Peterborough, arriving in London King's Cross at 19.11
Virgin Trains East Coast is also speeding up its current weekday morning train from Lincoln to London by 10 minutes, thanks to a partnership with East Midlands Trains and Network Rail.
Magna Carta celebrations in Lincoln begin on April 1 with the opening of the new-look Lincoln Castle after a £22 million restoration and creation of a new vault for the city's copy of the Magna Carta.
2015 marks the 800th anniversary of the sealing of the historic charter by King John in 1215: only four original copies remain, and Lincoln is the only place in the world where an original copy of Magna Carta can be seen, with the Charter of the Forest, issued in 1217.
Lincoln will also play host to the city's largest ever exhibition, as landmarks and museums play host to treasured county artefacts.
Guiding a trail through the city's rich history will be a family of 25 sculpted barons, in time for the Magna Carta weekend (June 13 and 14) through to mid September.
To mark the launch of the city's extra train services, Virgin Trains East Coast is sponsoring a 'Railway Red Baron' sculpture, in the trademark Virgin red.
Virgin Trains East Coast Managing Director David Horne was on hand in front of Lincoln Cathedral to start decorating its baron on Friday, March 27.
The company is working closely with tourism agency Visit Lincoln to spread the word about this summer's Magna Carta 800 events.
David Horne said: "We are delighted to work closely with tourism agency Visit Lincoln and the many organisations who co-operate to promote Lincoln as a fantastic visitor destination, in such an important year for the city's history and heritage.
"From Monday, May 17 our existing weekday morning Lincoln to London service will be speeded up, saving our customers 10 minutes every time they travel.
"And, from May 2019, we will run seven weekday direct London-Lincoln services and six from Lincoln to London, compared with the one service we have now.
"We've listened carefully to the people of Lincoln and the wider county, who told us they want more London direct trains – and as we're all about improving the customer experience, we're going to do just that."
Mark Hollingworth, Visit Lincoln Chairman, said: "Visit Lincoln is delighted that Virgin Trains East Coast have been able to secure additional train services from London to Lincoln. The visitor economy is of significant importance to the area – and we know that ease of access to any destination is key to attracting more visitors.
"This year provides a once in a lifetime opportunity to raise awareness of Lincoln and to grow our visitor economy, so we are delighted to be working with Virgin Trains East Coast to raise awareness of the services and bring new visitors to Lincoln during these key weekends."
Councillor Ric Metcalfe, Leader of City of Lincoln Council, said added: "It is excellent news that Virgin Trains East Coast is recognising the importance of our 2015 Magna Carta celebrations. We look forward to the day when a city of Lincoln's importance has the train service to and from London that it needs and deserves."
Councillor Richard Davies, Lincolnshire County Council Executive Member for Highways and Transportation, said: "Next week we'll be re-opening the new and improved Lincoln Castle, and there will be excellent events to celebrate the 800th anniversary of Magna Carta over the coming months.
"In addition, investors are showing an increased interest in Lincolnshire as an area with the potential for growth. Virgin Trains East Coast's decision to put on direct trains between London and Lincoln will help us to make the most of these opportunities."