March 4, 2015 10.47 am
This story is over 81 months old
Red Arrows nine-ship takes to Lincolnshire skies for first time in 2015
First nine-ship: The nine pilots who fly the iconic Red Arrows have performed together for the first time this year. Here's what the new team had to say: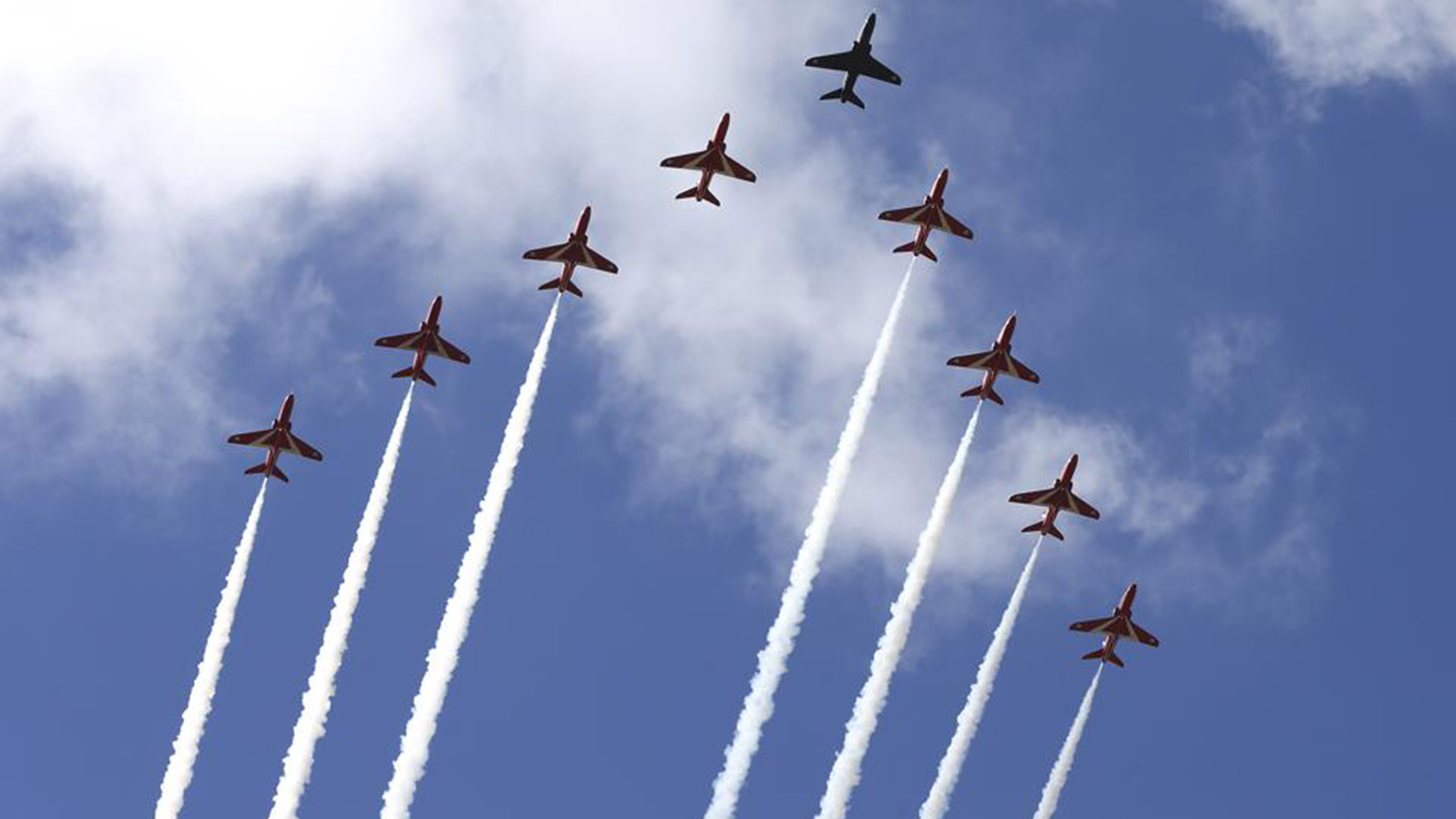 The nine pilots who make up the iconic RAF Red Arrows have performed together for the first time this year.
The first so-called "nine-ship" of 2015 took place in the skies on Tuesday, March 3 above RAF Scampton – the home of the Royal Air Force Aerobatic Team near Lincoln.
The team performed its trademark Diamond Nine formation, alongside other manoeuvres that will feature in this year's show.
Three of the pilots are new to the Red Arrows for 2015 and the nine-ship was the first time Squadron Leader David Montenegro had led a full formation of pilots together.
The performance was also an opportunity to see the new Union flag-inspired design on the jets.
Flight Lieutenant Mike Bowden, who is Red 2 and a former Tornado pilot, said: "It was an incredibly rewarding experience, having waited so long to go up as a nine-ship.
Flight Lieutenant Tom Bould, Red 5, who joined the team from the Typhoon force, added: "I'm proud of the achievement, of being part of the nine-ship today.
"It felt like a long way off when I started with the team in October and is a stepping stone towards Public Display Authority in the spring."
The Red Arrows began training for the forthcoming season last October, with small groups of three or four aircraft formations.
Each pilot flies three times a day, five days a week, to train and the formations grow in aircraft number as training progresses.
Winter training lasts until mid-March, when the team heads abroad to perfect the display. This period also allows the team's engineers to carry out work on the jets, including overhauls.
The team are then assessed by senior Royal Air Force officers in April or May, with the aim of gaining Public Display Authority.
If this is granted, the pilots change from green coveralls into their famous red flying suits to kick off the performances in the summer.