April 23, 2015 4.19 pm
This story is over 84 months old
Aaron Bee jailed for eight months after taunting Lincolnshire Police
Aaron Bee sentenced: A Lincoln man who taunted police with a series of selfies while on the run has been given an eight month jail sentence.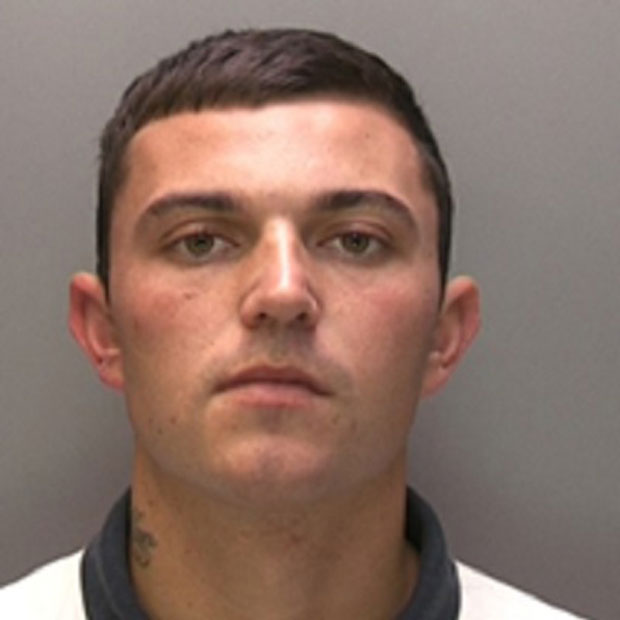 A Lincoln man who taunted police with a series of selfies while on the run facing domestic violence charges has been given an eight month jail sentence at Lincoln Crown Court.
Aaron Bee breached a non-molestation order by turning up at his former partner's home in the early hours of the morning.
Bee then assaulted a friend of the woman who attempted to intervene.
Afterwards he spent a fortnight on the run during which he took a series of selfies outside local police stations which he posted on Facebook along with taunts aimed at officers who were looking for him.
Bee, 22, of Lamb Gardens, St Giles, Lincoln, admitted breach of a non-molestation order and a charge of assault by beating arising out of the incidents in the early hours of October 10 2014.
Judge Michael Heath gave him an eight month jail sentence but Bee is set to be released immediately because of the time he has spent in custody on remand awaiting his sentence.
The judge told Bee "The non-molestation order was made in April 2013 by a county court judge. He did not make it for fun. He made it to afford protection to the person who applied for it who was your erstwhile partner.
"When a judge makes a non-molestation order he expects that it will be obeyed. If it isn't you go inside. If you breach the non-molestation order again the sentences will get longer and longer."
Mark Van der Zwart, prosecuting, said that Bee had previously been given a suspended jail sentence for an earlier breach of the same non-molestation order.
He told the court that Bee turned up at his ex's home at around 1.30 am on October 10 and, after knocking on the door, he walked in.
"He was threatening and abusive towards her. He took her by the throat and gripped her."
A friend of the woman arrived but was then assaulted by Bee when she tried to intervene. Bee's ex managed to flee from the house and police were called.
Bee ran off before officers arrived and it was the following month when he was arrested.
Jack Talbot, defending, admitted his client had a problem with his temper.
"His account is that the complainant called him. She ordered a taxi for him and he went round there. He fell asleep and when he woke the other lady was present."
He added: "He does now accept the relationship is over."