April 9, 2015 2.14 pm
This story is over 80 months old
MasterChef semi-finalists bring the kitchen to Lincolnshire's Red Arrows
Airing this month: A special MasterChef episode filmed at the RAF Red Arrows' base in Scampton will air this month, with contestants cooking for a crowd of 90.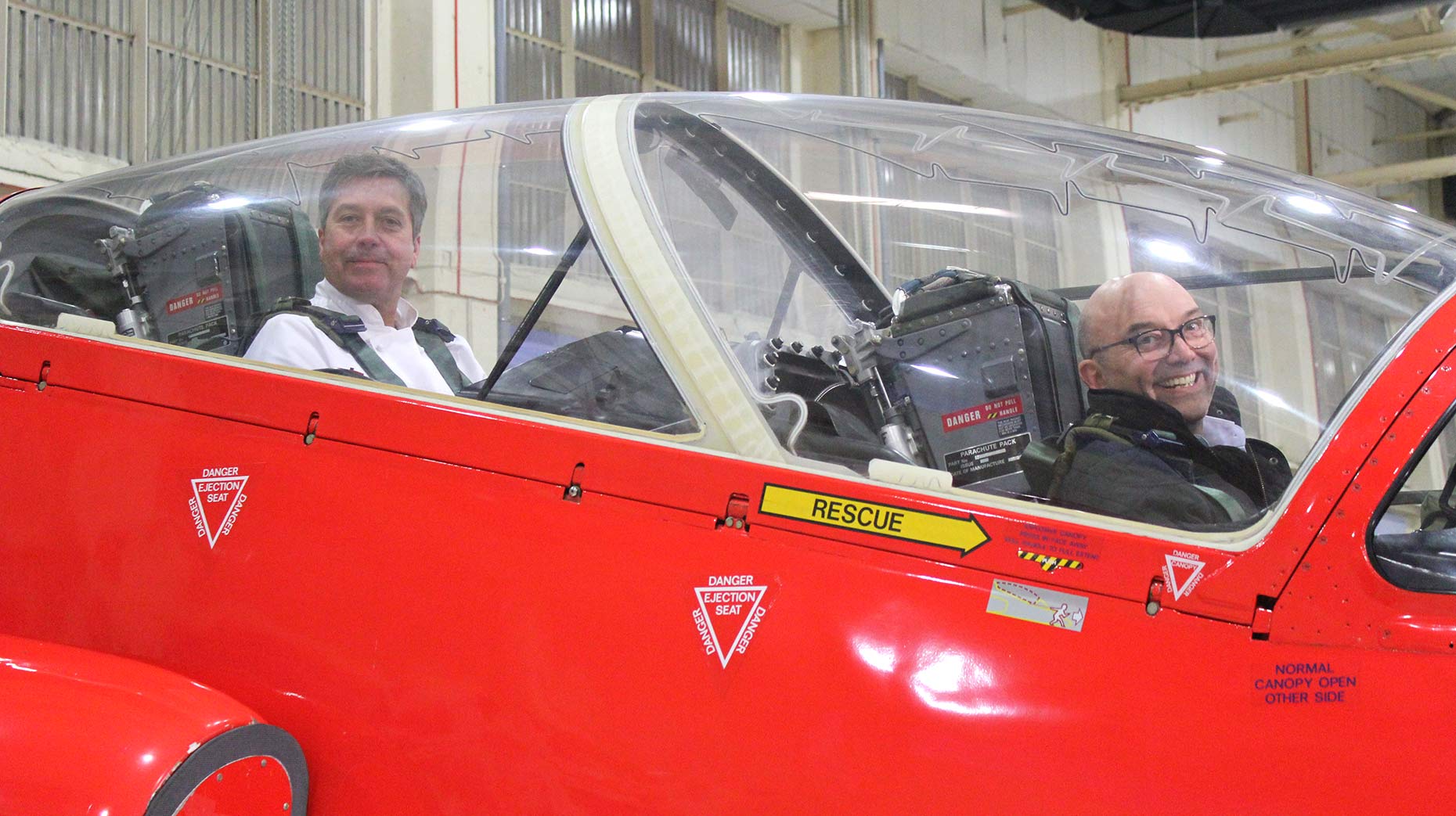 Contestants in the 11th series of the BBC's MasterChef paid a visit to The RAF Scampton-based Red Arrows for squadron-style training.
The team of eight semi-finalists, watched over by judges John Torode and Gregg Wallace, prepared a meal for 90 members of the RAF Red Arrows team and staff.
The show will be broadcast on BBC One at 9pm on Monday, April 13; during which, the eight remaining cooks present their creations for an overall verdict.
The episode was filmed on a winter training day at the airbase near Lincoln, as the Red Arrows flew several planned practice sorties in readiness for their 2015 season.
Fast jet pilots, engineers, drivers, suppliers, operations officers, physical training instructors and other Royal Air Force personnel sample and judge the dishes.
Split into two teams of four, the MasterChef semi-finalists have to run their own kitchens in Monday's episode. These specially-constructed catering tents are adjacent to the Squadron's hangar and overlook the taxiways and runway.
It's vital the cooks use the same teamwork, precision and timing that are hallmarks of the Red Arrows to achieve their meal service.
The episode is the next stage in crowning a 2015 champion.
The show approached the Red Arrows to provide the meal and film at RAF Scampton, in recognition of the 50th anniversary of the team.
Wing Commander Martin Higgins, Officer Commanding, Royal Air Force Aerobatic Team, said: "The Red Arrows were thrilled to be approached by the MasterChef crew and host the production team and contestants at RAF Scampton.
"Along with enjoying a crucial stage in the latest MasterChef series, I hope viewers of the episode will appreciate this rare glimpse into the hard work of the entire Red Arrows team during a normal winter training day.
"Just as the cooks in the episode prepare and perfect their amazing dishes, highly-skilled members of the Squadron – both air and ground crew – can be seen working together as the team practices over and over again in pursuit of excellence for its new season."
Since the end of the 2014 season, which finished in September, the Red Arrows have been training hard, both at their home base and overseas, to prepare for the summer's display programme (expected to begin in May).
Of the nine 2015 display pilots, three are joining the team for the first time, having previously flown other Royal Air Force fast jets, such as the Tornado and Typhoon, on operations.
These include quick reaction alert duties, securing the skies of the UK at all hours of the day, year-round.