May 27, 2015 1.15 pm
This story is over 102 months old
First bricks laid as council builds 20 new homes in Birchwood
Housing scheme: Work has officially started on a project to build 20 new council bungalows in Birchwood.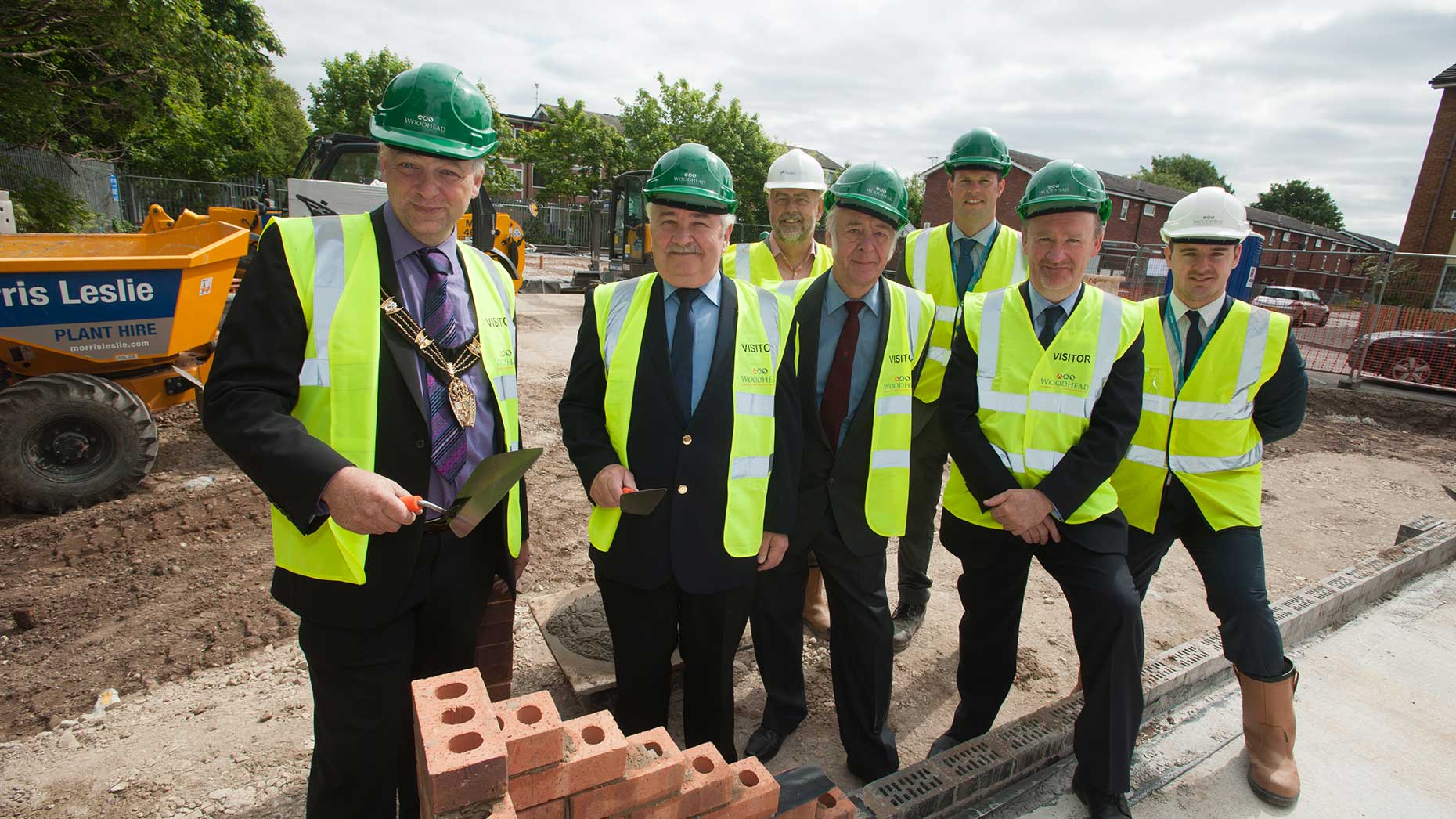 Work has officially started on a project to build 20 new council bungalows in Birchwood.
The new homes, which will be constructed by Woodhead Living on land formerly occupied by garages, will help the City of Lincoln Council meet a growing demand for bungalows in the area.
Currently, around 3,000 residents are on the council housing waiting list in the city.
Last year, the council's Executive agreed to earmark £15 million to build 150 new council homes in the city over the next six years.
The scheme has begun with the first five bungalows in Eastleigh Close, and will also include:
Eight bungalows on two sites off Camwood Crescent
Three bungalows off Whitethorn Grove
Four bungalows off Clematis Approach
The project, due to be completed in March 2016, will be constructed to high energy efficiency and low carbon emission standards.
Councillor Pete West, Portfolio Holder for Housing at the city council, said: "It's extremely important that we continue to invest in council housing with a waiting list of around 3,000 people.
"There are people who do not wish to move from this area who would love to move into a bungalow, and that would perhaps also release a family house as well.
"What we can try and do is provide more affordable housing across the city. That is our aim through the Rebuild programme, which we hope to continue over the next five years.
"This is the first bungalow scheme we've done and we are looking at follow-on programmes for subsequent years."
Michael Broadhurst, Project Coordinator for Woodhead Living, said: "We're delighted to have been awarded the contract for the Birchwood bungalow scheme.
"We know how important bungalows are to meet the local need, and appreciate what these properties will be able to offer local residents.
"The fact that we are also able to use smart and sustainable construction methods to tackle fuel poverty is rewarding and the city council should be commended for its forward thinking."
New Mayor of Lincoln, Councillor Andrew Kerry, added: "It's great news as the garages we've replaced were under-used. They were causing problems with anti-social behaviour and we're not taking up valuable green space to build new houses.
"The next stages will be to identify further sites on a similar scale and gradually continue to increase the housing stock over the years, with the ultimate aim of bringing the waiting list down."