May 18, 2015 10.32 am
This story is over 101 months old
Lincolnshire Show stars coming to town
A town near you: Meet the stars of the 2015 Lincolnshire Show when they visit Lincoln and Gainsborough.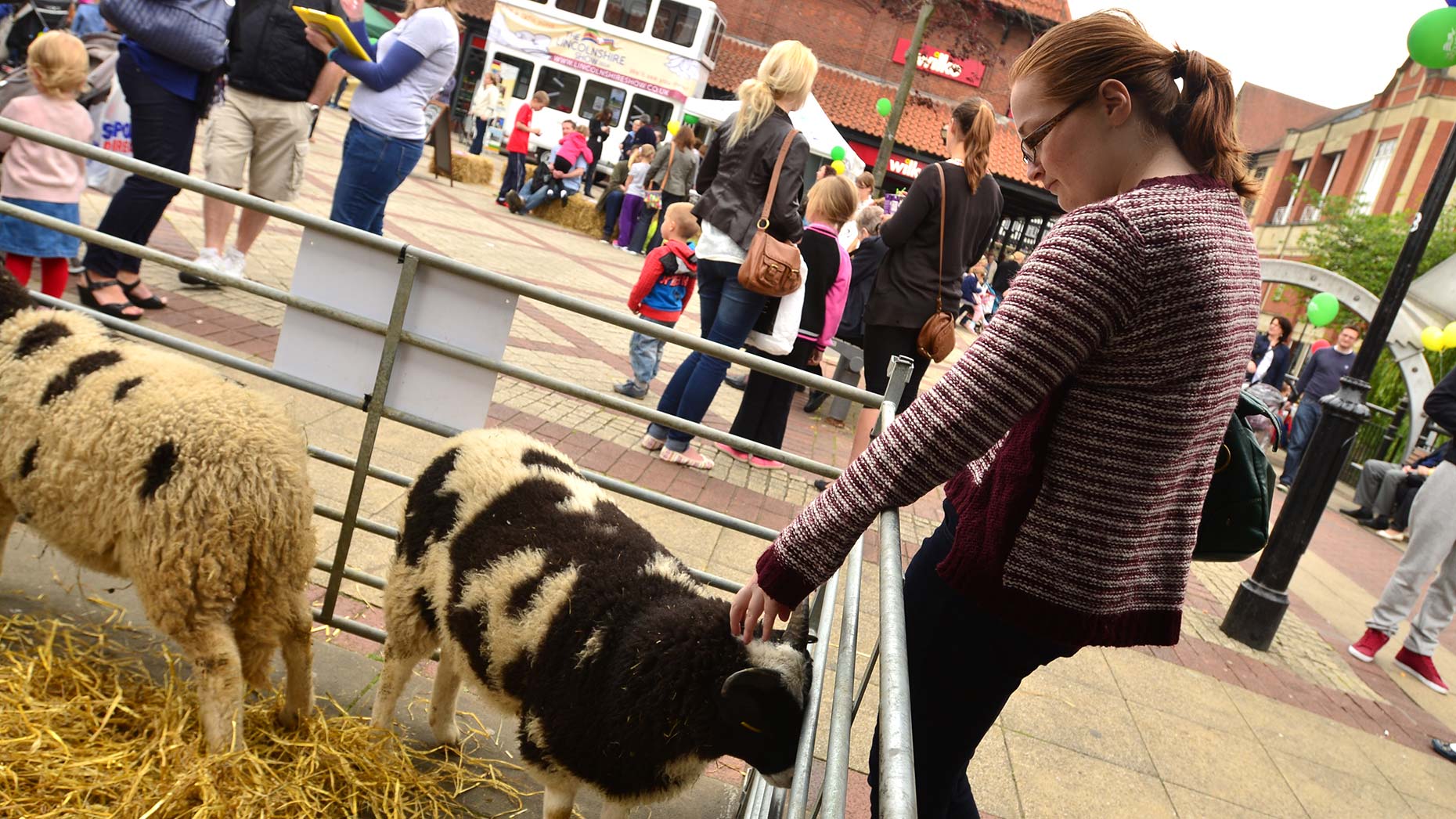 Visitors to the centre of Lincoln and Gainsborough will be able to celebrate all things Lincolnshire when a preview of the county's biggest home show comes to town.
Star attractions at the 2015 Lincolnshire Show, which takes place on June 24 and 25 at the Lincolnshire Showground, will make their way into the town and city centres on May 29 and 30.
Farm animals, tractors and plenty of local produce will be on offer to give shoppers the chance to experience some of the exciting attractions that are on offer.
The event follows the success of Show Comes to Town that debuted in Lincoln last year.
On Friday, May 29, Show Comes to Town will be in Gainsborough town centre, with the final event in Lincoln City Square on May 30.
Visitors will be able to indulge in Lincolnshire sausage sandwiches from Uncle Henry's and taste RedHill Farm Free Range Pork or cool off with Willingham Fayre ice cream.
There will also be an opportunity to meet the Lincoln Longwool sheep and enjoy performances from the Bevox, Nettleham and Horncastle Community Choirs and Rhythm in Movement.
Paradigm Arts and Lincoln Inspired will be at the Lincoln event to help engage with young people in creating, advising and devising artistic engagement programmes. The public will be able to meet the team, and see how they can get involved – from dance to drama, visual arts and fashion.
Students from The EBP will be taking part in some exciting hands on activities that will entice people to find out more about the show and visit/take part in the Schools Challenge across both Show Comes to Town events.
The activities will include the process of potato growing – sieving stones from soil and planting, to support The project Potato Challenge.
Other challenges could include flower potting in conjunction with the Great Gardening Challenge or even food tasting and package inspecting for My Healthy School challenge
Displays from Louth Tractors, Thurlby Motors and Peacock and Binnington will also be wowing the crowds.
The events are free and advanced show tickets will be on sale at the event, at a reduced price of £17 for adults.
Amelia Chambers, marketing manager at Lincolnshire Showground, said: "Last year Show Comes to Town proved to be so popular that this year we decided to roll out the event even further to Market Rasen and Gainsborough. The event in Market Rasen took place earlier this month and was a hit with the public.
"We are very excited to be coming to Gainsborough and look forward to meeting people there. We attract thousands of people to the show each year but still want to show those who don't attend or haven't for a while what's on offer on a smaller scale.
"The Lincolnshire Show is focused around agriculture but it has developed into an educational, entertaining and jam-packed day perfect for families, schools and couples. No matter what age you are the show offers entertainment with so much variety.
"I'm looking forward to Show Comes to Town – it's fantastic to see a taste of the show in town and city centres and children absolutely love the farm animals."
[button url="http://www.lincolnshireshow.co.uk" title="Lincolnshire Show Info"]Tickets[/button]