How to celebrate Magna Carta with a 'royal selfie' in Lincoln
Join the buzz: During the Magna Carta Weekend, between June 11 and 15 in Lincoln, everyone can be royal – especially selfie kings and queens!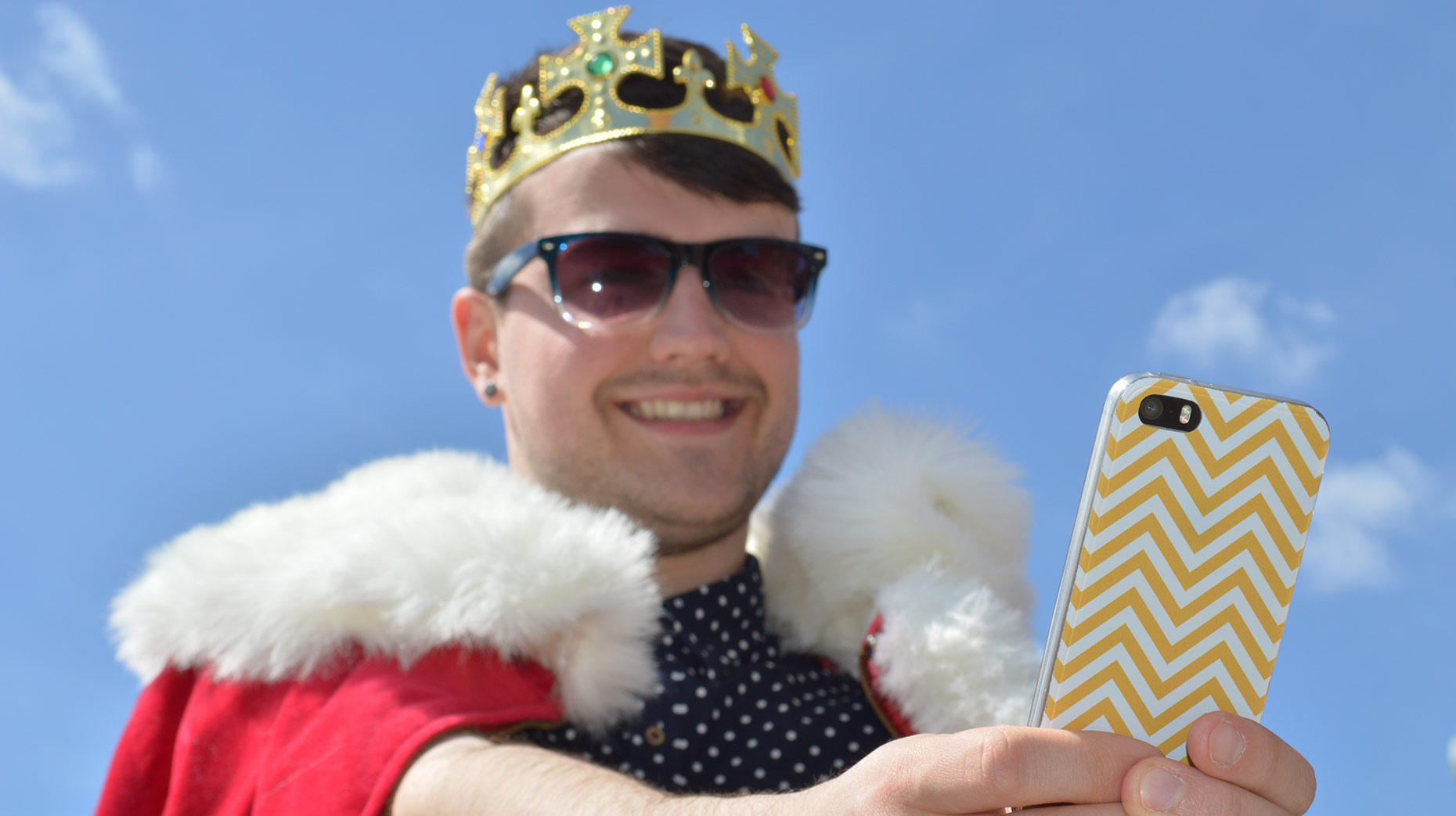 During the Magna Carta Weekend, between June 11 and 15 in Lincoln, everyone can be royal – especially selfie kings and queens!
As part of a grand series of celebratory events in the city, Visit Lincoln are giving away 2,000 special crowns from various outlets in the centre.
People can spread the word by wearing them in a social media post using #greatweekend and by finding a Lincoln Baron on the city's innovative trail and posting a photograph, using #LincolnBarons.
For those wishing to join the action on Twitter, signing up to the Magna Carta 800th Anniversary Thunderclap campaign will see their voice accompany hundreds of others, at the same time.
Budding royals should also look out for a royal throne being carried through the streets of Lincoln city centre on Saturday, June 13 as part of the Magna Carta Weekend.
Take a 'throne-selfie', watch street performers and see unique county flags fly during the celebrations.
Lincolnshire Co-op colleagues will be encouraging people to take a seat – and a selfie – for the chance to win a prize bundle from Bateman's beer.
Winners will enjoy a brewery tour and lunch for two, an overnight stay in the Brewers Cottage and supper for two at the Old Chequers, plus a case of Law of the Land beer.
The Earth Bound Misfits street performers will also be providing ad-hoc entertainment and dressing 'royals' in cloaks and crowns for their pictures.
The team will be visiting five locations between 10am and 4pm, before joining a carnival procession up to Castle Square:
11am – St Marks Square
12pm – Brayford Waterfront
1pm – The Collection
2pm – City Square
3pm – The Cornhill
The events are part of the Radiating Signals show, which also sees a parade of 20 specially designed flags brought through Lincoln.
Lincolnshire Co-op's Community Engagement Manager Sam Turner said: "The Radiating Signals Roadshow is a great opportunity for people to see our impressive flags inspired by local communities across Lincolnshire.
"We'll be creating quite a buzz in the city centre and we hope lots of people get into the spirit by taking a seat on our royal throne and posting a picture on our social media pages for the chance to win a great prize!"
Of course there will be one extra special royal visit to the city when HRH Princess Anne officially reopens Lincoln Castle after a £22 million redevelopment.
Find out more about what's on during Magna Carta Weekend in Lincoln, celebrating the 800th anniversary of the Magna Carta, here.