July 28, 2015 10.29 am
This story is over 100 months old
Programme revealed for star-studded Lincoln Magna Carta Festival 800
Festival countdown: With just one month to go until the launch of Festival 800 in Lincoln, a full programme of star-studded events has been revealed.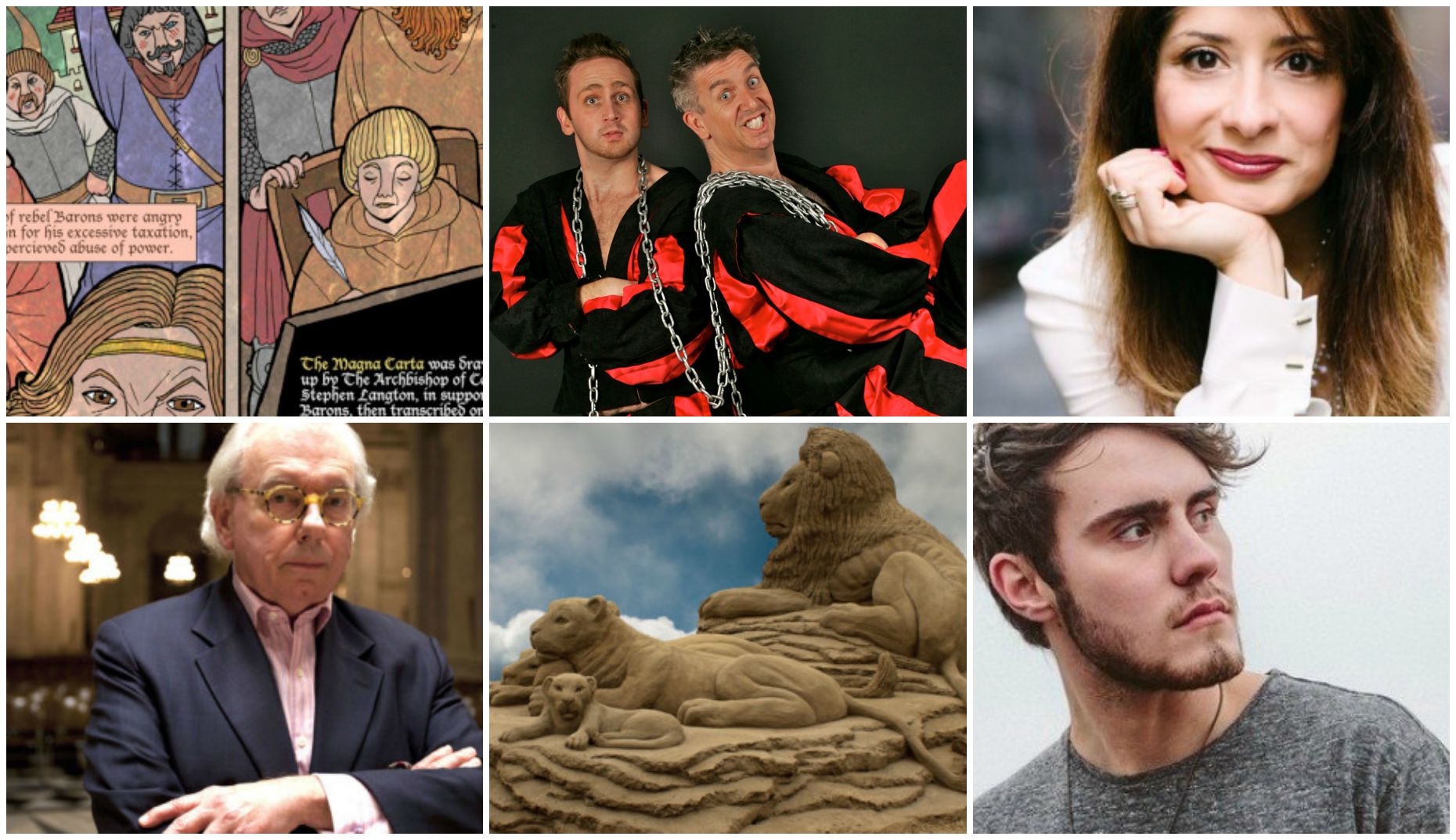 With just one month to go until a Magna Carta festival featuring a host of celebrities, international artists and human rights activists kicks off in Lincoln, a full programme has been revealed.
Festival 800 runs from August 28 until September 6, demonstrating how Magna Carta's focus on liberty, justice and freedom of speech have shaped today's society.
The festival will be launched with the unveiling of a giant Magna Carta inspired sand sculpture by artists Remy and Paul Hoggard at Lincoln Castle.
A packed programme of events features a range of world-rennowned artists including Billy Bragg, David Starkey, the Levellers, Shappi Khorsandi, YouTube sensation Alfie Deyes, musician James Rhodes and Poet Laureate Dame Carol Ann Duffy, DBE, FRSL.
Information on the full lineup is now available on the Festival 800 website and in a special booklet from venues and shops across the region.
Set to be held in venues across Lincoln, including Lincoln Castle, The Collection, Lincoln Drill Hall and LPAC, events are set to be exciting, personal and fit for all the family.
People will have the chance to hear inspirational stories of personal strength and courage.
The family of Rosa Parks is making the trip from Detroit to talk about their 'Auntie Rosa' who is seen as the 'mother' of the US civil rights movement.
Eva Clarke, one of the youngest survivors of the Holocaust will also be sharing her amazing story of survival.
Also 'Listen to the Banned' will bring together musicians from across the world who have faced censorship to share their stories and music freely.
One of the hottest acts on the bill, Youtube sensation Alfie Deyes' book signing at the Drill Hall.
Tickets are now on sale and are expected to sell out fast. Alfie's Pointless Blog is followed 4 million people.
As well as its main programme of events, Festival 800 will also be partnering with the annual Steam Punk Festival, the Children's Festival of History and Hartsholme Country Park Magna Carta Trail, all of which take place at the end of August and beginning of September.
Festival 800 has been organised by cultural solutions UK on behalf of Lincolnshire County Council and supported by the National Lottery through Arts Council England.
David Lambert, festival director, said: "Festival 800 will examine, celebrate and at times challenge freedom of speech and expression within a 21st century context.
"The diverse programme is a true credit to everyone that has been working hard behind the scenes and there is something for everyone to enjoy on the programme and we can't wait to see what public reaction will be now that all the events have been announced."
Executive Member for Culture and Heritage at Lincolnshire County Council, Councillor Nick Worth added: "Thousands of people have already taken part in this year's Magna Carta 800 celebrations, creating a real buzz around the city.
"Festival 800 is another chance to join in, and, with such an eclectic line-up, there's something for all tastes. Make sure you're a part of this historic moment."